I got sucked into the rabbit hole that is Thai teen dramas. It began with the second season of the popular TV series, Hormones featuring a lesbian couple and from there it just got more gay.
Called the Skins of Thailand, the envelope-pushing Hormones: The Series follows a group of students at the fictional Nadao Bangkok College and bears more than just a little resemblance to its UK predecessor in addressing subjects such as drug use, single parenthood, sex, bullying and sexual identity.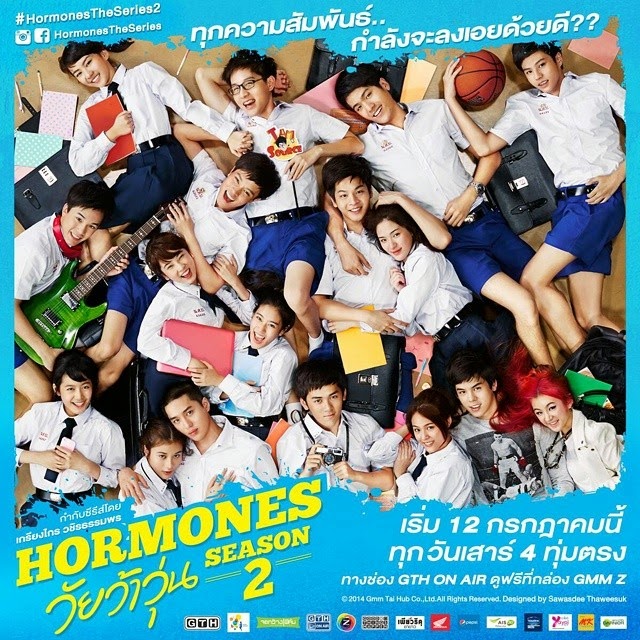 In the second season, now airing, it even adopts the trope of naming episodes after the character it's focusing on (instead of after various hormones in the first season). It's not a straight up reboot like the American remake, which I couldn't even watch. And, as much as I loved the original Skins, I might like Hormones even more. Both series portray teen life in a very raw and open manner — the good, the bad and the ugly — aiming to be as authentic as they are shocking. But I often find UK television shows are more about the shock value than the content itself. Though I'm not familiar with daily Thai life enough to say for sure, Hormones felt a lot more down-to-earth about their more sensitive subjects. Queer characters may be a new trope for teen dramas, but in this case their stories were presented as matter-of-factly as any other teen love story and felt imminently relatable, even to someone whose coming out experience was 15 years previous and 7,500 miles away.
In the fourth episode of season two, features Dao (Sananthachat Thanapatpisal) and Koi (Kemisara Paladesh). The two girls, already best friends, become closer when Dao tells Koi about her ex-boyfriend whom she slept with before he abandoned her to deal with the ramifications of their premarital sex on her own. A main character in the first season with a very strict mother, Dao had already dealt with the teasing that came from other students finding out about their tryst when she purchased emergency contraception. When she sees the boy again the memory of it all is too much, but Koi is there for her when she needs her.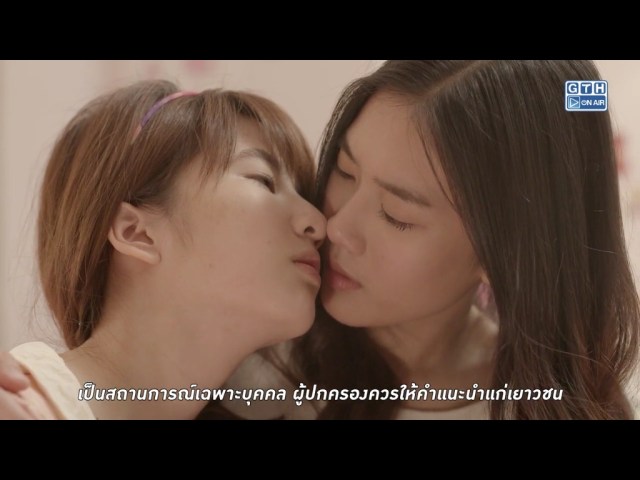 Through their burgeoning romance fellow classmates plaster pictures of the duo being adorable all over a "Dreamy Couple" Facebook page, never suspecting that they might actually be lesbians … until they do. The show explores this complex teen attitude toward homosexuality without judgement. The girls are only beginning to discover their feelings themselves and as they begin to realize they're not just cute for the masses but may genuinely be falling for each other it becomes more apparent to the other girls as well. This culminates in one of the other students clanging together cymbals, which are apparently a signifier for breasts in Thailand, in order to provoke Dao. It works and she strikes the girl, bringing on a parent-teacher conference and disciplinary action wherein she is made to deny her relationship with Koi.
What will become of them is yet to be seen, as the season is not yet over, but there is foreshadowing in the latest episode that the girls' troubles may not be done. Despite that the couple continue to explore their relationship and be adorable, exchanging Hello Kitty love notes, and as I watched more I realized it wasn't the first gay storyline the show had pursued. These may be new and groundbreaking subjects for mainstream Thai TV but not to director Songyos Sugmakanan, who made a movie with the Hormones name in 2008 and handles multiple queer characters with nuance and aplomb. For example, throughout the first season there existed a love quadrangle between a girl and three boys, one of whom, Phu (Chutavuth Pattarakampol), faced a lot of confusing decisions in the pursuit of relationships with Toei (Sutatta Udomsilp), a girl, or Thee (Sedthawut Anusit), a boy. These feelings are still broiling throughout the second season and lends itself to the show's Thai subtitle which translates loosely to "The Confusing Teens."
In my pursuit of English subtitled videos (which can be found easily on YouTube and elsewhere) I also came upon KudaLakorn, a site that synopsizes and/or translates Thai teen stories. Another new series, Lovesick, based on an online novel, is also tackling queerness, perhaps even more explicitly. It is about two boys who pretend to be a couple only to realize that they may have real feelings for each other.
While there has been some backlash, both series have proven quite popular. Last year's first season of Hormones ranked third in its Saturday time slot directly behind two network stations, even though it was on cable, and some YouTube posts have thousands or even millions of views. So while western media still characterizes every day Thai life as very conservative "…with programming revolving around game shows and anodyne soap operas, and sex education premised on abstinence over birth control," the popularity of these new shows imply that Thais may be open to talking about teen sexuality and other hot-button issues. Perhaps Hormones and Lovesick represent a turning point in Thai culture and media. I'm certainly ready to see where all these storylines go, so if you want to find me I'll be glued to this couch for the next three weeks until the season finale.