Carmen's Team Pick:
When I was a kid, playing with Barbie and attempting to build her the perfect life was one of my favorite activities. There were only two basic steps involved: Make Barbie as successful and powerful as possible and immediately get rid of Ken. What my tiny child brain never realized was how much more fabulous things would be if Kendra was involved.
'Til right fucking now, y'all.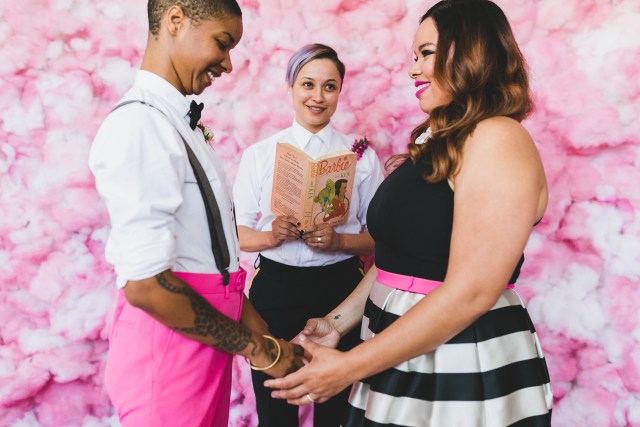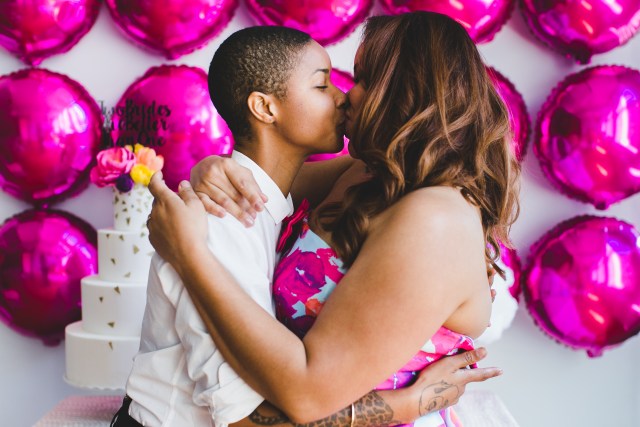 Because in an attempt to create Barbie's dream gay wedding, a boatload of fantastic wedding vendors, stylists, bakers, and Etsy shop owners came together in New York City to shoot Barbie and Kendra's Wedding, featuring real-life romantic duo Sabine, of Patty Wack Vintage, as Barbie and Madin, of ProjectQ, as Kendra.
The result is literally too amazing, adorable, and absolutely perfect for words.
Color Pop Events, H&H Weddings, Michelle Bablo Design Studio, Sachi Rose Floral Design, stylist Kristen Poissant, Suite Paperie, hair and make-up folks from Pre Dame, Nuage Designs, Something Different Party Rental, Nine Cakes, Mini Melanie, Purslane Catering, CityHall by LES Downtown, and Jenn and Jules Designs helped set the scene for a picture-perfect fictional wedding.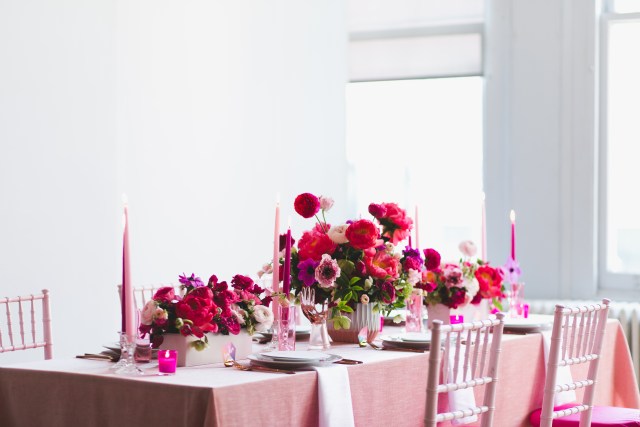 Katie Osgood Photography and Mae B. Films helped capture the once-in-a-lifetime fake nuptials at FCI Catering & Events' studio.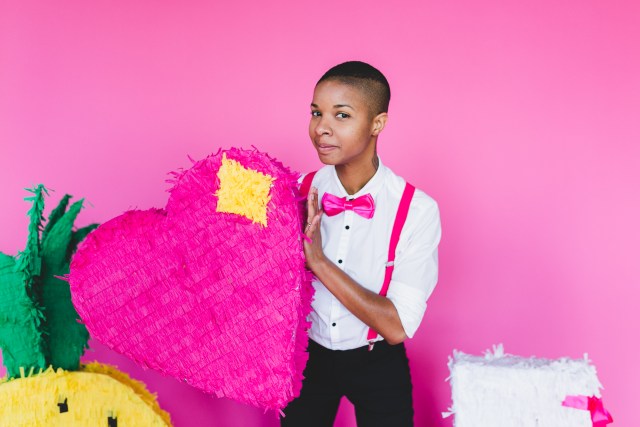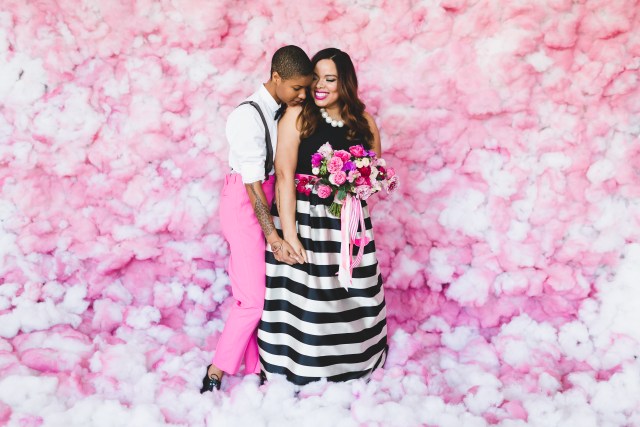 Together, they created something that I think we can all agree is pure, unadultered magic. Honestly, if this post didn't make you register for a Pinterest account and start planning your own wedding or the renewal of your wedding vows, I don't think you actually looked at it.