Other Music
So yea, there were like, non-gay musicians too. I guess.
I was super-into these girls — Lucy Love and Linkoban — who I'm pretty sure aren't queer but I wish they were.
On Notable Folks
So SXSW is full of celebrities mingling with you in the muck (or kinda above the muck in penthouses or balconies or VIP sections) but there's tons of fancy people in one place at one time. Which means I got to meet some of them.
Buck Angel, Trans-man porn star, was premiering a documentary about him, Mr. Angel. He and I chatted for over an hour over tea and finally I had to take a few shots but goddamn that man has brawn and brain.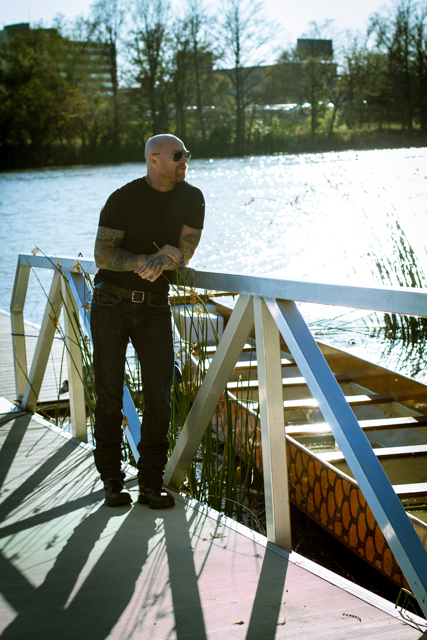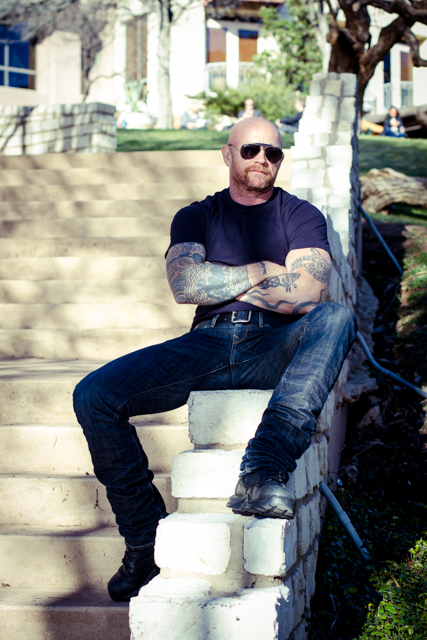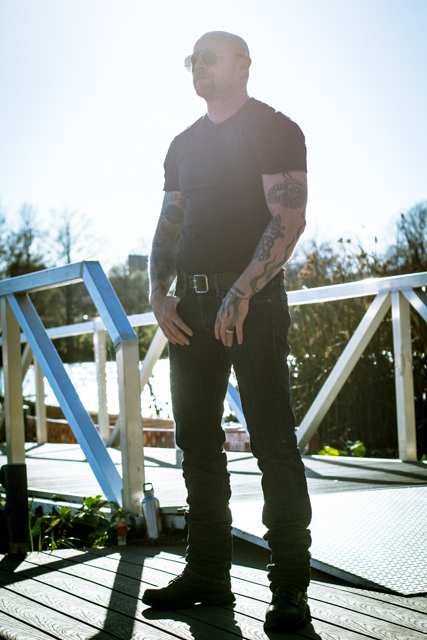 On GayBiGayGay
GayBiGayGay was the one day where everything was awesome. Seriously. I woke up and brunched, headed to a huge open lot full of good-lookin' & friendly gays in their dandiest finery, and listened to music, picnicked anddrank till midnight. No badges, no lines, free parking, and camera candy galore.
Most importantly, this pretty young thing found me in crowd. I think she's yours, Autostraddle. Ladies & germs, Taylor Hatmaker.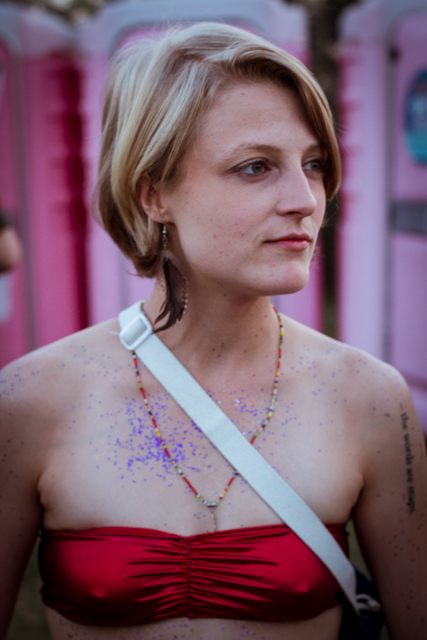 As for the rest of it, I'll let the pictures do the talking.
On GayBiGayBabes
Self-explanatory.
On the Last Hurrah
When the last song of GBGG was over, two carloads of queers headed home past a road full of bike punks (they had a huge event too, and I'm pretty sure they lit something on fire or exploded something, whatever. There were fire-trucks.) While I packed, everyone cooked up some kale tacos, and around 2 AM, three hours away from my airport deadline, we were invited to the neighbor's house.
The neighbor's house turned out to be a sprawling domain of merriment: it had a full-size hand-built movie theatre complete with antique concession stand, an emptied out school bus-turned-lounge with pristine vintage furniture, a mostly-built house using all antique parts from New Orleans, and… a hand-made hot tub big enough to fit 10 people. We all stripped down and slipped in (that sounds naughtier than it was) and I felt all the stress of the week (and the filth of the last few days, ew) melt into the water. I felt totally blissed out: just in time to face the crush of SXSW exit-ers at the airport while running for my 6AM flight.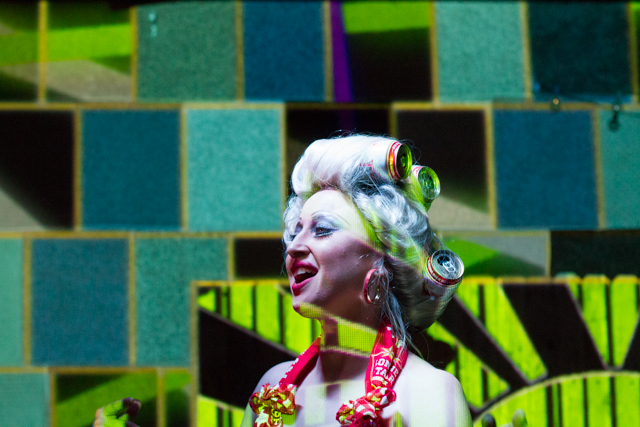 Pages: 1 2 3 4See entire article on one page