On Food
If you only go to one place to eat make it the vegan spot where all the cute alt-kids hang out: Counter Culture. I mean, this here is a Green Mimosa with kale, ginger, and pineapple. I would show you a photo of my food but it was so incredible I inhaled it.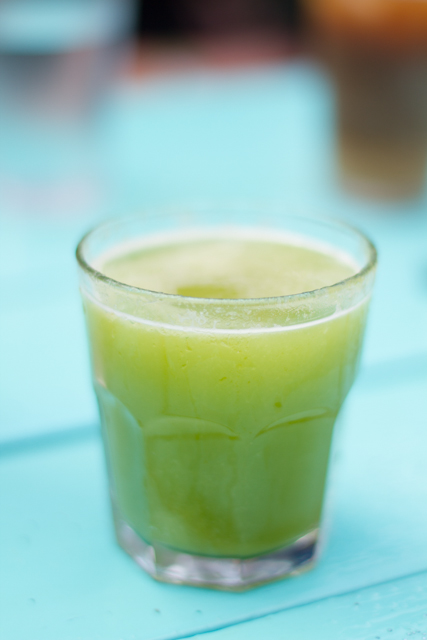 Ok ok, Austin, home of the food truck, right?
Kinda. Too bad they mostly jacked up their prices. I wouldn't care so much if my mind was blown but when I'm paying $5 for a taco & $4 for a cupcake out of a TRUCK I expect something amazing.
On that note, Hillside Farmacy, where you can sit down, was super yummy.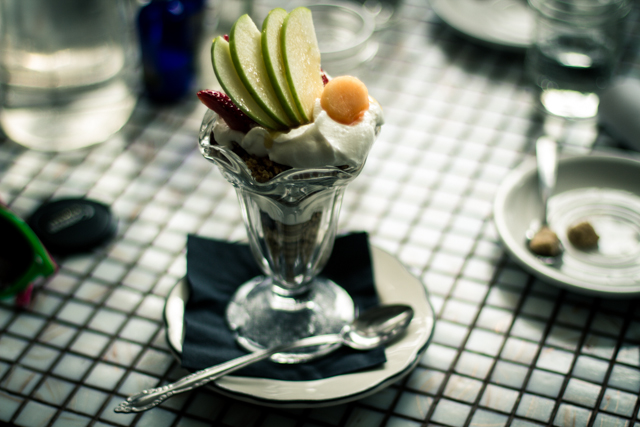 Free food was mostly meh, but this one advertising agency did soak their soda gummies in bourbon.
And I'm totally bias, but I found my first Persian food truck!
On Accommodation [aka the Magical Faerie Nostalgia Palace]
Everyone has to stay somewhere, right? I happened to land with a tarot-reading witchy beauty Angel, in her whimsical house of curiosities. I slept in a trailer, the bath didn't work, and there were 12 people sharing one bathroom. However, everyone was gorgeous and naked a lot, and when I'd go to brush my teeth, I'd emerge showered with makeup and jewelry from a bevy of babes. The only downfall was I kept forgetting to actually brush my teeth.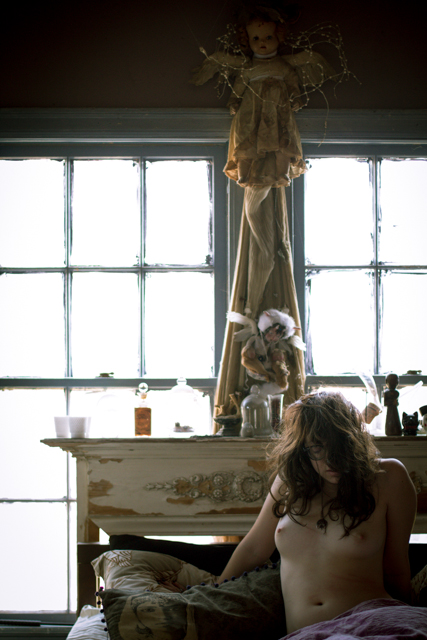 On Running Away
I've heard rumours that a major part of SXSW consists of a day trip where you and the people you're so excited to see from all over the country drive away from the smelly masses you're supposed to care about and go give yourselves a day of bliss. I'm pretty sure that's in the official program, somewhere.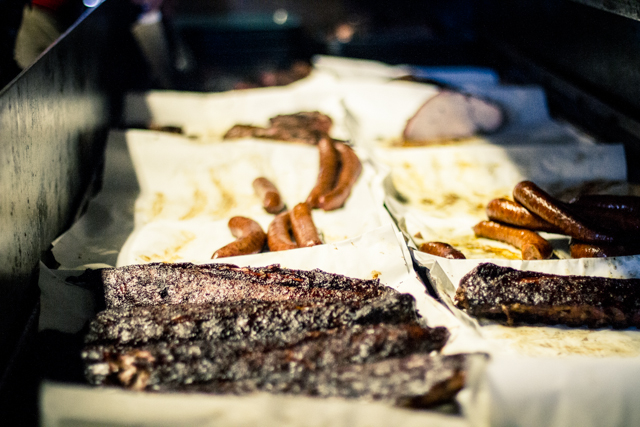 We went to Krause Springs, but not before loading up on traditional finger-lickin' BBQ. Even my mostly-vegan-self bought almost a pound of brisket and some creamed spicy corn.
As soon as we walked in, we ran into these folks who reminded us that we are, despite appearances, still in Texas.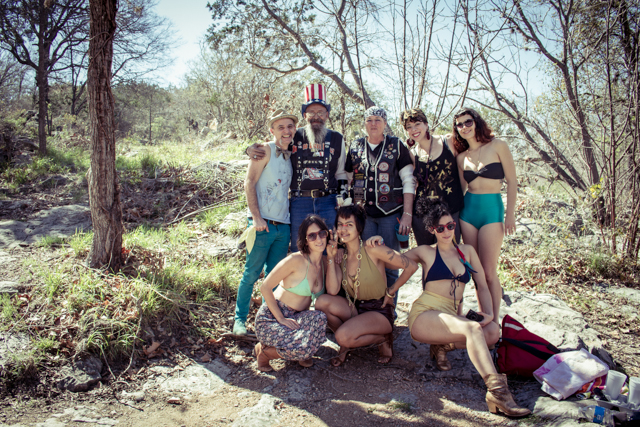 Go here. It costs $3. There's a waterfall, a rainbow, and a rope swing. And no lines.
On Transport
Yabba Dabba Doo- Flinstones-style foot pedal power won SXSW, hands down. You could drunk-bike or jump in a pedicab (finding a real cab was a nightmare) to go anywhere. Bonus points if you got to ride with darth vader or speakers or glitter. PS. Parking and traffic were an expensive pain in the ass. Duh.
On Location
The majority of the action happens on a particular strip of 6th St. — akin to Bourbon St. in New Orleans — where walking feels like a videogame of avoiding drunken zombies. It's where gutter-punks jam with tourists, buskers mingle with costumed wanderers, and spectacle spills out to street from all the bars.
Sonos Studio
It was hard to get into but there was free espresso patron, free doritos, and everything was pretty. Good enough.
Other Streets
Not all of Austin was invaded and colorful. There's certainly some parts of the city that struggle. No lie.
Treasure City Thrift
Not only is it collectively organized with a safer spaces policy and regular 25 cent sales, it hosted a queer POC music showcase in its parking lot. ULTIMATE WIN.
Pussy Palace
Bust Magazine had a daytime party that was super fucking far away in the backyard of the Pussy Palace. I promised I'd shoot it, and so I did, and didn't regret it (partially because I loved how sweet aka cute the bartenders were). I got to see Wampire, and there were copious amounts of Titos, a locally made Vodka. We may or may not have been gifted a few bottles that we transferred into water bottles to smuggle into all the nighttime parties. High school techniques can be surprisingly effective.
East Sixth
East 6th St is full of rad lighting, gay bars, hipster bars, punks, nicknack shops, and people on bikes. You should probably go there, even if it's just for Cheer Up Charlie's.
next: queer music and queer musicians and sxsw interactive
Pages: 1 2 3 4See entire article on one page