On Interactive
Interactive was the Tech/Geek section with lots of free drinks and app sponsored events and not as many skinny jeans.
On Music
HOLY SHIT SO MUCH GAY MUSIC. Unlike Art Basel, where my search for gay fizzled, SXSW was too queer to handle. There's more photos of Tegan & Sara because someone else from Autostraddle *cough* Taylor Hatmaker* got press access. Not that I'm jealous.
Music is like, what SXSW is famous for right? So here's a roundup of queer music I got to see, so you can feel like you were right there sweating it out with me. Except you'd probably remember your earplugs.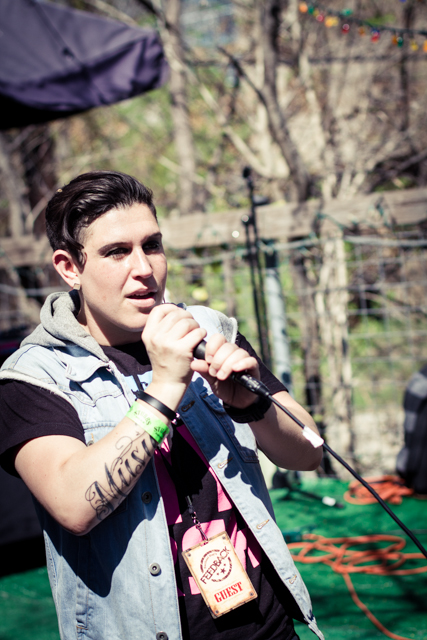 Queer Music Part II
Sissy Bounce, a call and response genre of New Orleans dance music with a gay emcee, gets it's own section because due to my pervy nature & an open bar, I OD-ed on photos. I am utterly mesmerized by asses bouncing. Performers included Katy Red, Nicky Da B's dancers, and DJ Rusty Lazer (who also closed out GayBiGayGay by inspiring the entire stage to jump on stage, bend over, and shake it.)
next: more music and the best day ever, aka gaybigaygay
Pages: 1 2 3 4See entire article on one page