Happy Sunday Funday, lovebirds! Today I've got so much good gay news for you that the only correct way to celebrate would be making a huge unicorn cake filled with rainbows.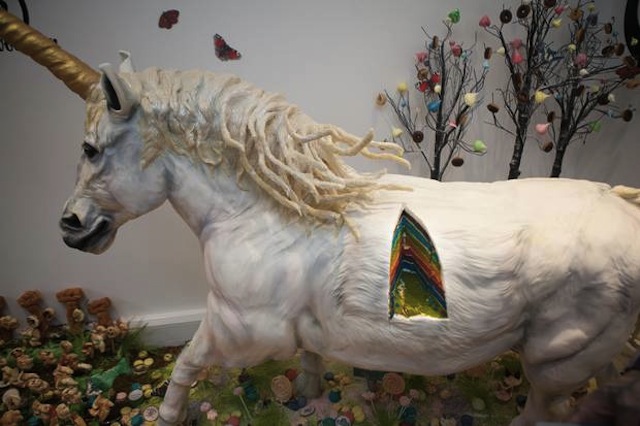 France Makes These Gay Moms Totally Happy
Two lesbian women will be the first gay couple to adopt children together in France.
The couple, who are being identified by local media outlets as Caroline and Pascale A., were married back in June, shortly after French President Francois Hollande signed marriage equality into law.

On Thursday the women received approval for one wife's two biological children, Laure and Lise, to be adopted by the other wife. Both children are reportedly the result of artificial insemination by an unknown donor or donors.

The announcement was celebrated by the Association of Gay and Lesbian Parents and Future Parents, which released a statement saying that from now on, children may hear in school hallways: "Two moms or two dads, it's possible!"
This Lesbian Couple Beat Colombia
A Colombian judge Thursday threw out a lawsuit challenging the lesbian wedding of Claudia Zea and Elizabeth Castillo. Because that's where homophobia belongs: the trash.

Oregon Respects Your Non-Oregon-Orginated Gay Wedding
Gay marriages officiated elsewhere are now officially recognized in the state of Oregon. This means that now there's no reason not to move to Portland.
This Proposal is Second Only to Bren's
It's fucking amazing, but it isn't A-Camp. You know? Nonetheless, I'm wiping away happy tears.
On July 30, Alissa Haslam was called out of meetings at her job with the Seattle-based Washington Bus to take note of a "disturbance" on the street. What she saw when she approached the window was her partner, standing atop a Washington Bus, holding sweet, loving signs, blasting the Lumineers' "Ho Hey," and receiving live musical backup from Tubaluba.

As Alissa realizes that she's being proposed to, she begins to cry, laugh, and gasp as Jeanne executes a flawless, heartfelt proposal.

When posting the video to her YouTube account, Haslam notes that "just the night before, we were talking about romance and I pretty much told her she wasn't romantic. I am eating crow… and will be for a long time."
Abby Wambach's Personal is Not (That) Political
In case you forgot how much you loved Abby Wambach's totally gay marriage, she's stopping by to remind you that she did it for love. It's not her fault gay marriage wasn't a normal thing yet, after all.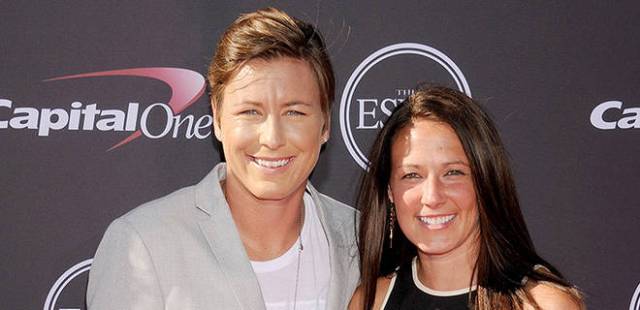 "I know that I'll end up being a role model for many, many people out there for all kinds of reasons," Wambach said this week in her first public comments since getting married. "My first hope is for being a genuine, honest and good person, then a great soccer player and then down the line, the choice I've made to marry not only my best friend and teammate, but the love of my life…"

"I wasn't going to wait for a state to legalize it for my own life," Wambach said.
YAAAAAAAAASSSSS
Sometimes you're just like YAAAAASSS. Sometimes, you're also a baby hippo.