It's Sunday Funday, everyone! You know what that means: you have less than 24 hours before another gotdamn Monday starts and you should probably spend it cuddled in bed reading happy queer news. And thus, that's exactly what I have come to bring your way!
The Luckiest Engaygement of All Time
Mal and Olivia got engaged on the Brooklyn Bridge, but it wasn't that easy. It took a few cops, a kind-of underground search, a bunch of convincing drinkers, and two locks to make it all happen. Read the full story here, and wish Olivia all the congratulations in the world in the comments using her AS username: @ofader!
A Musical and Totally Gay Proposal
When Kris Marr staged an entire musical for her girlfriend, everybody probably should have assumed it was to do something dramatic like PROPOSE TO HER GIRLFRIEND.
McKinney High School Has a Gay Homecoming Queen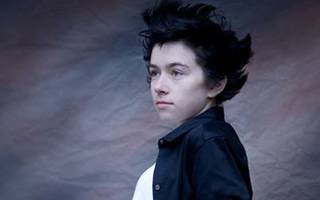 Congratulations to April, Head Queer in Charge at McKinney High (in TEXAS!) and their official Homecoming Queen!
"My heart was racing," she said. "That moment still doesn't seem real to me."

Last week, April learned she was likely the first lesbian student to be nominated for the honor in school history. On Friday, April's classmates named her homecoming queen…

April's friend, McKinney High School senior Emilee Swim, 17, started campaigning with a Twitter message encouraging people to vote for April. Soon, the social media response was enough to get people to make posters and hand out flyers…

"I'm really excited," April said last week. "I try to play it off as having a cool demeanor, but I've let that go. I really want to win."
We're Winning For Marriage Equality Still: A Mini-Roundup
+ A judge has ruled that Missouri must recognize the out-of-state marriages of same-sex couples.
"While having a standardized definition of marriage that promotes 'consistency, uniformity, and predictability' may be a legitimate governmental interest," Youngs wrote, " there is no logical relationship between that interest and laws that discriminate against gay men and lesbians who have been married in jurisdictions in which same-sex marriages are legal."

The 10 couples who filed the suit, Barrier v. Vasterling, in February, do not ask for the state to repeal its ban on same-sex marriage, but simply seek recognition of their out-of-state marriages. They were represented by the American Civil Liberties Union of Missouri.

"This is a personal win for our 10 courageous couples who stepped up to represent the LGBT community," ACLU of Missouri executive director Jeffrey A. Mittman said in a statement Friday. "Even better ― this is a win for the whole state because a discriminatory law has been struck down."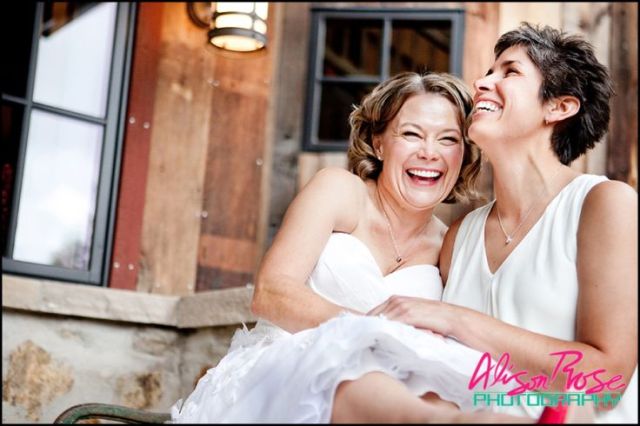 + Religious leaders in Arkansas are lobbying for marriage equality.
In a friend of the court brief filed this week, the Rev. Bishop Larry R. Benfield, the thirteenth bishop of the Episcopal Diocese of Arkansas, argues that "eliminating discrimination in civil marriage will not impinge upon religious doctrine or practice."

"All religions would remain free – as they are today with nineteen states and the District of Columbia permitting same-sex couples to marry – to define religious marriage any way they choose," Benfield states in the brief. "Nor would affirmance interfere with religious institutions' or individuals' constitutionally protected speech or activities. Any 'religious liberty' concerns implied by this case appear to relate to conflicts that already can and sometime do arise under public accommodations laws whenever religiously affiliated organizations operate in commercial or governmental spheres. Courts know how to respond if civil rights law enforcement infringes First Amendment rights."
This Red Panda's Got the Right Idea
It's (not) hard out here for an imp-ish animal.