Hello! It's Sunday Funday again. I moved into a new house this week, and would like to give the exclusive photos of my dog and oatmeal to Autostraddle dot com. Have you heard of it?
This week, gay history is having a lucky streak, more companies and good-looking individuals are batting for and cheering for our team, and someone is making Kanye West embroidery. Should I start selling screen-printed Drake tank tops? Am I a rapper yet? Will the good gay news ever stop coming? You decide on this week's Sunday Funday.
"Gayfriend" Justin Bieber Parody is The Best
Megan Gale, Jennifer Hawkins Support Gay Marriage and Are Attractive
Channel 7's "Sunrise" and Marie Claire magazine are currently pushing hard for gay marriage. And now, Megan Gale and Jennifer Hawkins are putting their modeling fame to good work by supporting gay marriage efforts and being really, really, really, really good looking:
"Love is quite commonly referred to as being universal and having no boundaries," Gale told Marie Claire.
"With this in mind, I find it quite unbelievable that we can be living in a modern society, in a country like Australia, yet still not have the support from the Government to allow all couples the right to be legally bound." Hawkins agreed with Gale. "Everyone should have the right to get married and have a special day," Hawkins said. "Everyone loves the same way, so they should be able to celebrate it in the same way."
Joanna Johnson is Gay
Joanna Johnson recently went from "The Bold and the Beautiful" to "The Terrifying Life of Being a Lesbian" as she finally came out publicly.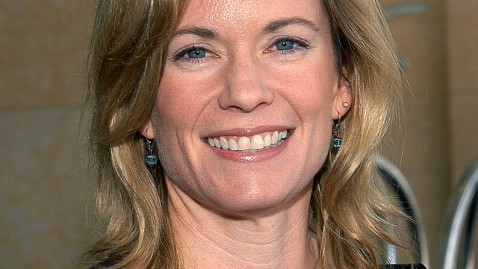 Her coming out is now being tied into the plot of the show following her return to Los Angeles:
"Daytime is a whole different world than prime-time or theater or film…. I was so worried I wouldn't be employable as an actress if people knew I was a lesbian,….Or that I wouldn't be believable in romance stories. I had to deal with a lot of self-loathing."  […]
In the interview with TV Guide's Michael Logan the actress states she hopes B&B fans don't feel disappointed that she hasn't revealed her sexuality in the past. "I would be very sad and hurt if the B&B fans were disappointed I'm a lesbian, or somehow feel betrayed that I kept it secret."
Women Getting It Done, As Usual
Jezebel recently profiled four amazing women in political life. It's pretty much the most refreshing thing of all time in a world drowned out by Shit Romney:
Washington DC's biggest export is bullshit, but not all news out of the Beltway is of or relating to said bullshit. In fact, sometimes, political news can be downright encouraging. Take, for example, the news that these four women — all 36 years old or younger — are running for Congress. Whether they can rattle cages in the District remains to be seen, but one thing's for sure — they will both give you hope for the future and remind you that you are a lazy, lazy bum.
THIS THING CALLED POT PSYCHOLOGY
Jezebel's once weekly column about how much you know when you're stoned came back for a quick, burning hot minute to give us some lost tapes.
You, Too, Can Own Kanye Embroidery
Just when you thought Etsy couldn't get any better, this happened. My birthday is July 27 and I will be accepting these as gifts.
Gay Museums Are Doing Well
+ Ivy Bottini, a famous gay rights advocate, has always wanted to open a gay and lesbian art museum. Now, she is working with The Lavender Effect to make it happen. On Friday, the LA Times interviewed the fabulous Bottini herself and Lavender Effect Executive Director Andy Sacher to ask some questions about the project, which had begun that day:
Weekly: What's your mission or goal for the museum?
Sacher: We want to preserve our past, celebrate our present, and create our future. It's our overall goal to advance society's understanding and appreciation of LGBT people, and to educate the public and LGBT community about the important historical contributions of LGBT people to world civilization, as well as to California.
Bottini: We also want to demystify human sexuality and sexual identity, and showcase the full spectrum of LGBT diversity, human sexuality, and identification through immersive exhibits, cultural programs, interactive media, and scholarly research.
It's also our goal to advance the campaign for full LGBT equality and maintain a sense of community among LGBT People. And we want to provide the resources and forum to help define the 21st century LGBTQ community.
We definitely intend to educate and inspire future generations of gays and lesbians and provide positive role models for LGBT youth.
+ The Leslie-Lohman Museum of Gay and Lesbian Art recently received over 10 million dollars in gifts. It's the largest recorded donation ever to an LGBT arts group.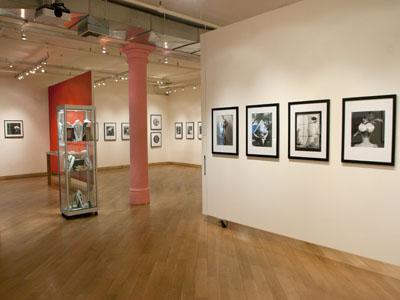 This Billboard is For My Homies
California-based Missiongathering Christian Church wants gay people to know that the power of God is behind them. And so, they used 3,000 dollars to create a very subtle message in the form of a large billboard being displayed on the side of a major highway in North Carolina. The sign apologizes for "the narrow-minded, judgmental, deceptive, manipulative actions of those who denied rights and equality to so many in the name of God.
The Rev. Alex Roller, of Missiongathering Church in San Diego, says the purpose of the billboard was to send the message that some Christians don't speak for all Christians.
"Our goal in putting out the message of this apology was to say to the LGBT community of North Carolina and likeminded straight allies that there are people across the country that stand in support with you, and to know that you're not alone in this journey for the fight for marriage equality," Roller told KQED.
Xiao Sa Makes Me Happy
Xiao Sa is the cutest and most loyal dog on Earth. Trust me.
Zhang Heng was on a journey to Tibet when he encountered Xiao Sa, a female dog who needed some food. He fed her a drumstick, and then she followed him to Tibet. She ran 37 miles a day.