Calling all critters! It's time for us to rejoice and then rejoice some more over a big ol' batch of queer cheer, because it's Sunday Funday! Here's this week's best news all rolled up into one post, just for you. Because that's love. 
Pretty Much Everyone Wants a Supreme Court Decision on Gay Marriage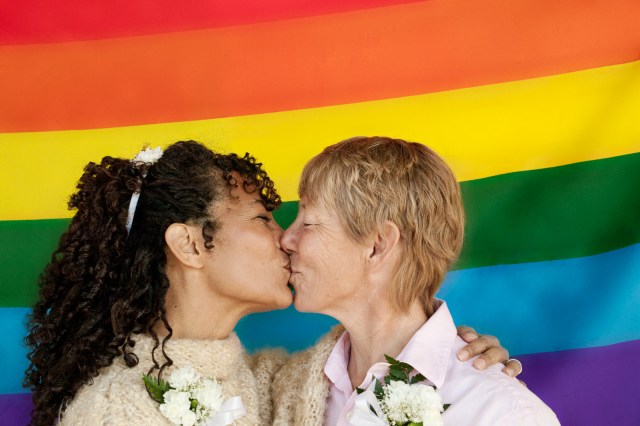 The New York Times Editorial Board urged the Supreme Court this week to finally take up marriage equality, offering some clarity once and for all for the LGBT people stuck in legal battles from state-to-state to marry the people they love. And the Board isn't alone – over half of the nation's Attorneys General and five religious organizations are pleading for the justices to make up their mind on the matter, too.
This South African Artist is Finally Bringing Her Work to America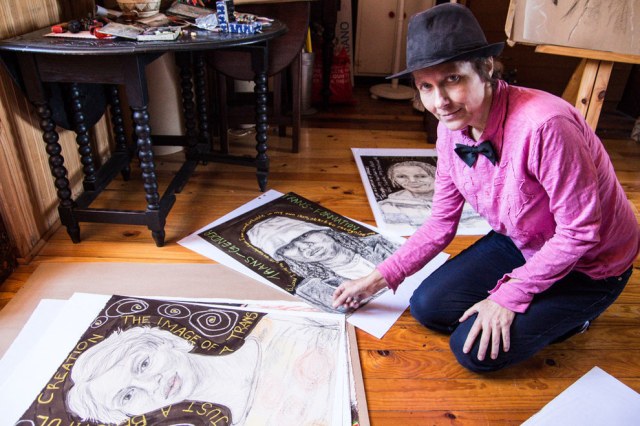 Gabrielle Le Roux's hand-painted portraits completed in collaboration with trans and queer people around the world are finally coming to the United States. In my humble opinion, that's a big fucking deal.
Le Roux draws all of her portraits from live sittings with the subject that can last as long as three days. The works are completed by the subjects themselves, who write personal statements directly on the portraits. The Turkish portraits are also accompanied by video interviews, a component of the work she hopes to expand in the Mexico collection.

"If you offer to draw somebody, they feel very honored and they interpret as a mark of respect,wp_postsLe Roux said in an interview in her house outside Cape Town last year. Including their own marks on the finished work, she said, allows these portraits "something that a person has asserted about themselves."
Cardinal Dolan Will Grand Marshal Gay-Inclusive St. Patrick's Day in NYC
Out of the closet, into the festive streets!
There is no more natural spot for Roman Catholic Cardinal Timothy Dolan – a proud, ebullient Irish-American – than grand marshal of the city's historic St. Patrick's Day Parade. But the honor now has an added significance: Parade organizers said Wednesday they will allow the first gay group to march under its own banner.

Dolan was quick to issue a statement of support for the parade organizers, accepting their decision. While supporters of gay and lesbian Catholics are cheering, some conservatives want the archbishop to withdraw from the event.

"I think we're seeing the Catholicism of Pope Francis come to the Archdiocese of New York," said J. Patrick Hornbeck, chairman of the theology department at Fordham University. "Cardinal Dolan's statement is welcoming. He did not make this decision, but sees the parade as an opportunity for unity."
Santa Fe Queers Are Crazy in Love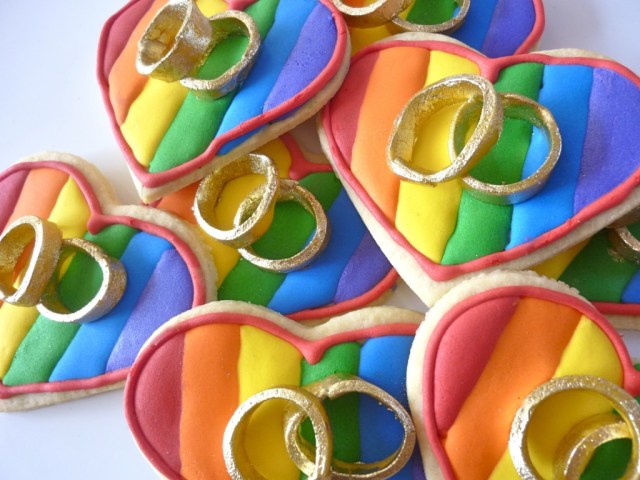 Marriage equality has shaken things up in Santa Fe County. Applications for licenses skyrocketed, doubling in one year – and 55% went to same-sex couples.
HRC Apologizes to the Trans Community
Chad Griffin, President of the Human Rights Campaign, apologized for the HRC's shortcomings this week in advocating for trans folks during a keynote speech at the Southern Comfort Conference, the largest gathering of the transgender community in the world.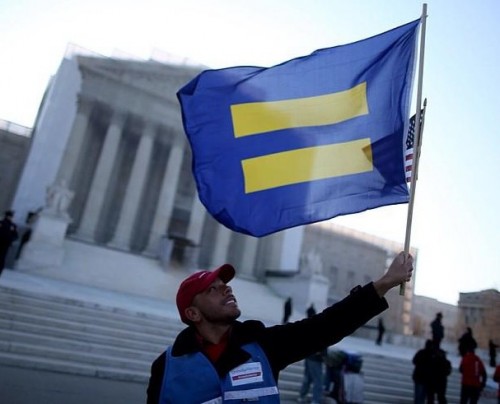 I am here today, at Southern Comfort, to deliver a message. I deliver it on behalf of HRC, and I say it here in the hopes that it will eventually be heard by everyone who is willing to hear it.

HRC has done wrong by the transgender community in the past, and I am here to formally apologize.

I am sorry for the times when we stood apart when we should have been standing together.

Even more than that, I am sorry for the times you have been underrepresented or unrepresented by this organization. What happens to trans people is absolutely central to the LGBT struggle. And as the nation's largest LGBT civil rights organization, HRC has a responsibility to do that struggle justice, or else we are failing at our fundamental mission.
You can read the transcript at The Advocate.
Applications Open for Trans Women Who Want to Come Home to Mt. Holyoke
Mt. Holyoke is now accepting applications from trans women, which is a victory not only for members of its community but also for the world-at-large.
Trans exclusionary radical feminists have found more support within the academy than in the feminist grassroots. The feminism of the academy is based in trans-exclusionary theory in many ways, and this is so deeply embedded that it's influenced feminist thinking broadly, even for folks who aren't transmisogynist — I've worked for years to unlearn the gender ideology I learned at Hampshire, which said I didn't get to be a woman. So, while some of the language and logic in Mt. Holyoke's FAQ could use some work, the fact that such a positive policy has been produced by an institution that still has plenty of cissexism to unlearn only makes this victory more powerful in my book. We won on anti-trans turf.

Here's hoping we'll see lots of other women's colleges quickly follow suit.
Jane Lynch Just Got Back from Portlandia
Jane Lynch has been spotted in Portlandia, best place on Earth.
This Dog Reminds Me That I Need A Trip to the Spa