feature image via Shutterstock
Hello, soda pop bottle rockets! Did you know a duel between three people is called a truel? Did you know that? I just thought you should know.
I've been listening to the Rockabyebaby Hamilton album a lot lately with Remi. Also, I have tickets to see Hamilton with Waffle and a friend in May because my friend is awesome and scored them for us in a pre-sale! It'll hopefully take the edge off the sad reality that I'm missing A-Camp again.
Anyway: 1, 2, 3, 4, 5, 6, 7, 8, 9… here's your link roundup!
---
It's fine. This is fine. I'm fine.
In our new cover story, @Brooklyn99FOX's @iamstephbeatz & @SCDiet's @NatalieMorales discuss being queer and Latina in Hollywood w/@DeliciousDiane & Desirée Guerrero. Photography by @LukeFontana. https://t.co/C9bUFWfql5 pic.twitter.com/E6qZ79N7Np

— The Advocate (@TheAdvocateMag) March 14, 2018
---
Legal Gender Marker Changes Just Got Easier in Brazil!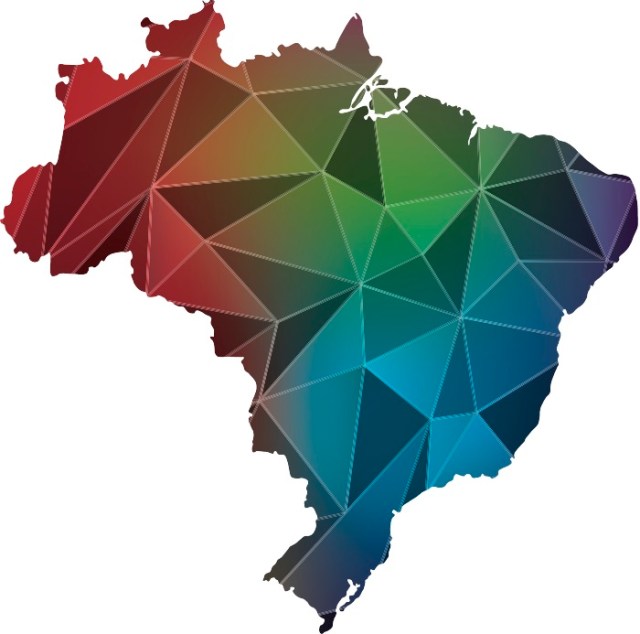 Last week, the Brazil Supreme Court ruled that trans people who want to change their name and gender marker on government-issued identification documents can no longer be required to show proof of or undergo medical procedures and without judicial review.
Brazil joins several other countries that have improved their national policies on recognizing legal gender to be based on a person's agency instead of medical or judicial gatekeepers.
---
Here, Queer & Trans, Etc.
Belly dancer dons beard to protest LGBT abuse in Egypt. Uh, Shrouk El-Attar is queer and talented and fearless and wow you should just check this link out probably right now and watch the video (above).
NY's First Openly LGBTQ Presiding Justice 'Proud' of Distinction — but Not Defined by It.
Announcing 'Queering Desi': A Brown Girl Magazine Podcast. Into it!
What If Girls Knew They Were Allowed to Be Angry? by Mara Wilson.
Two Poz Female Leaders Celebrated for Women's History Month. I'll never not take the opportunity to celebrate Cecilia Chung and Tami Haught.
This cafe in Mumbai trains and employs transgender people as servers!
---
Who Is She
In honor of Lesbian Ken and her legacy, I give you… Earring Magic Ken, Mattel's discontinued super gay best-selling doll. Hey girl.
---
Before you go!
It takes funding to keep this publication by and for queer women and trans people of all genders running every day. We will never put our site behind a paywall because we know how important it is to keep Autostraddle free. But that means we rely on the support of our A+ Members.
Still, 99.9% of our readers are not members.
A+ membership starts at just $4/month.
If you're able to, will you join A+ and keep Autostraddle here and working for everyone?
Join A+