Today is Erin's birthday! So we're giving her the day off of 30 Days of Carol and I'm stepping in to celebrate the birth of the nations's co-number one Carolhead, with — what else! — a mint julep.  "One Mint Julep" is, of course, The Clovers song that plays as Carol and Therese make their way to Chicago to curl up in single beds at the Drake Hotel. On the way, they shimmy Carol out of her fur coat and giggle and point out the scenery and Therese eats an apple and stares out the window like the smittenest kitten in the midwest.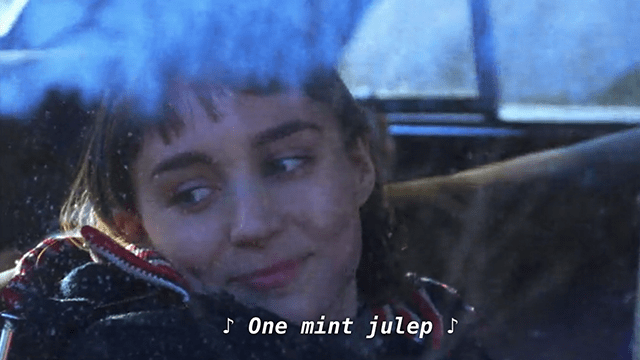 I am something of an expert on mint juleps, hailing from the deep south as I do, and so here is a recipe and some professional tips on how to make one.
---
Ingredients + Tools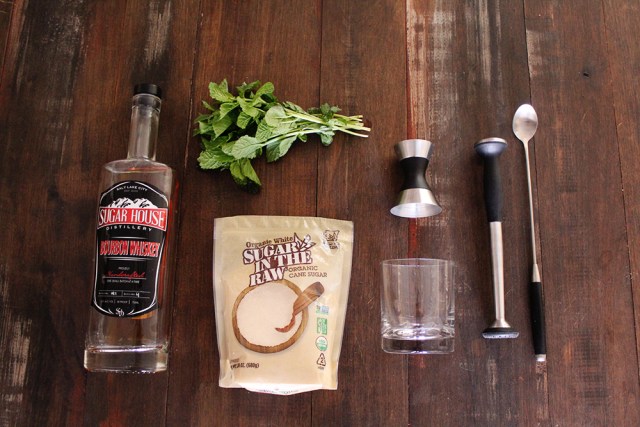 2 1/2 oz Bourbon (I used this award-winning small batch bourbon from the LGBT-friendly Sugar House Distillery in Salt Lake City, even though — technically — bourbon's supposed to be made in Kentucky.)
Leaves from 4-5 sprigs of mint, plus 2 sprigs for garnish
1 tbsp of raw cane sugar (or 1 oz of simple syrup)
Muddler
Cocktail spoon
Old fashioned glass (or pewter cup, if you've got it) (I do not)
Crushed ice
How To Make It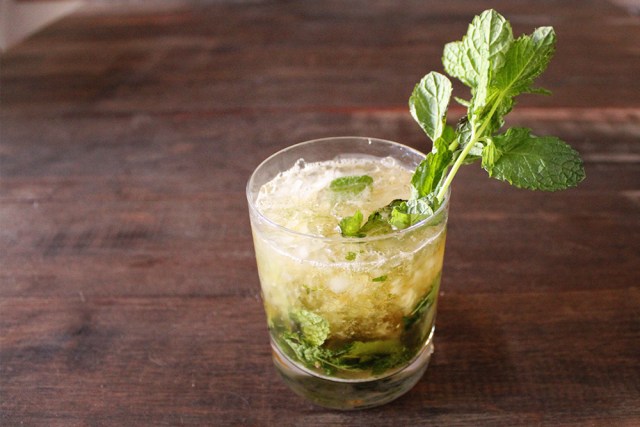 Put an old fashioned glass in the freezer to chill
After it's nice and cold, place your mint leaves and sugar in the bottom of the glass with 1 tsp of water and gently muddle them until the sugar is dissolved, which will take about a minute. Don't beat the devil out of those mint leaves! You're just trying to open up the veins and get the essential oils out!
Pack your glass with crushed ice. It's gotta be crushed. No other ice will do. One good way to crush ice if you don't have a snow cone maker handy is to put a bunch of ice cubes into a dishtowel and smack it against your countertop.
Pour the bourbon on top of the ice.
Stir until the glass gets frosty again.
Garnish with two mint sprigs.
That's that.
Happy Birthday, Erin!