Happy Sunday Funday! My friend is in town and I've been drinking a lot of milkshakes and going to a lot of museums and buying a lot of stuff at thrift stops and gift shops, how are you? Here's some good gay news for you to mull over while I'm posting art on Instagram!
Kesha Wants Voters to Think of the Gays, I'm Like: Same
Kesha's contribution to Vevo's "Why We Vote" campaign is a moving video recounting a story of her own struggles as a bisexual woman and how she feels her vote can impact the fight for LGBT rights. I love Kesha, is what I'm saying, you should too.
"Using your voice and your truth and standing up and talking about what you believe in and voting is your power. You need to utilize that."
American Wants You to Keep Your Job Even If You're LGBT
A majority of Americans oppose discrimination against LGBT people at work — a record 67 percent. Even better? 75 percent of respondents to a Harris Poll survey on the subject want employers to respect the pronouns and names of trans and gender non-conforming folks, and 63 percent want supervisors to take action when they see an employee misgendering another employee. 59 percent of respondents consider that kind of disrespectful behavior harassment.
"We've known for sometime that the majority of Americans support treating everyone equally under the law, including those in the LGBT community,wp_postssaid Matt McTighe, executive director of Freedom for All Americans, in a press release. "This study is further proof that lawmakers and business leaders should be fighting to ensure LGBT Americans are treated fairly."
Honestly, these survey respondents can come thru, they seem to be my kind of people.
Tim Kaine Invited a Lesbian Couple to the Debate
Follow-Up Debate: Is inviting someone to a presidential debate right now an act of affection or aggression, let's be real. But still! Meet Carol, Mary, and Emily — two married women who took action to ultimately end Virginia's ban on same-sex marriage and their daughter, who will be there glaring at Trump on Wednesday. BLESS IT.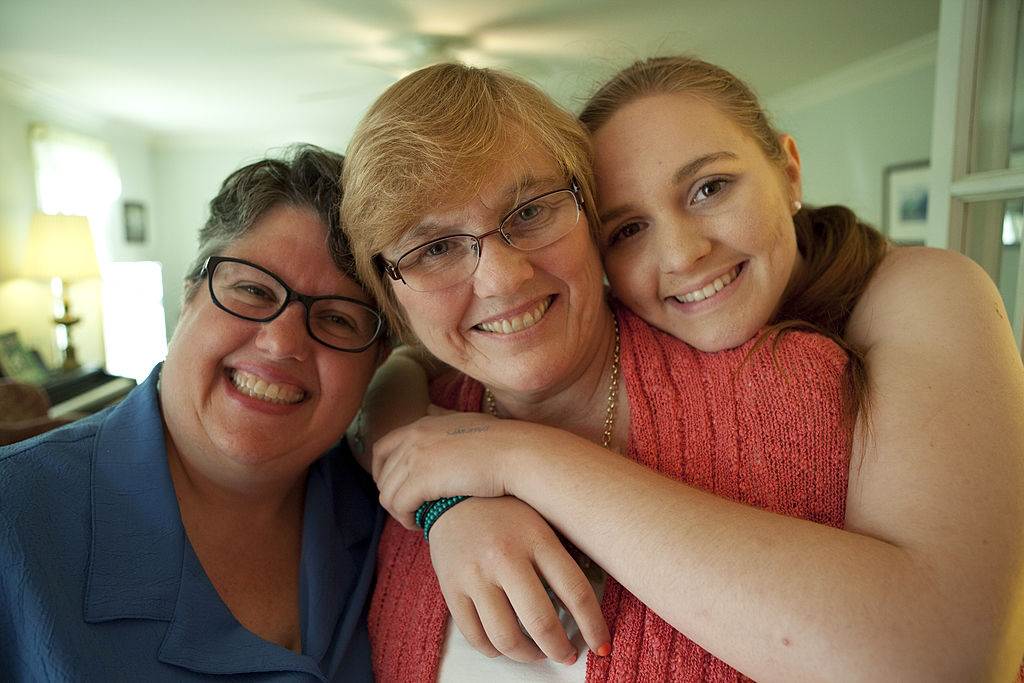 This Church Has a Lesbian Pastor, I Support It
Rev. Jennifer Sanders was elected the new pastor of Beloved Community Church in Avondale, Alabama and seriously, so many praise hands for this intersectional powerhouse and her willingness to devote her pulpit power to talking about it.
"I'm a woman, a lesbian, a member of a progressive faith tradition," Sanders said…

"It's part of who I am, but it's not the whole of what we do," Sanders said. "My commitment to racial justice, to people with disabilities, my commitment to economic justice and environmental justice, are part of that, just as much a part of my commitment to rights for LGBTQ people."
Oh My God Yes
This is Michelle Obama's amazing speech on women. As inspirational posters. Honestly, though, Heather would've done this better. I vote Heather does this, but better.