Happy Sunday Funday! I have spent this entire week recovering from that time I worked like 60 hours in four days with almost no sleep in between each day, so that's where I'm at. I've got a super-long to-do list, a box of Trefoils, and a sparkling clean glass water bottle and I'm ready to re-enter this world.
Oh, and I found you a bunch of good gay news to read through today, too! Enjoy.
This Lesbian Hip-Hop Duo Is Fighting Homophobia
There's a lot of work left to do in Cuba in order to guarantee LGBT equality. And that's where Krudas Cubensi comes in.
"Music is a very important tool in educating our people and letting them know who we are and what we do. Through music we fight for our rights."
Laws, Meet Order
+ Into cool dudes with a grandpa vibe who fight for your rights? Check out this dude who is leading the charge against ex-gay therapy in Congress!
+ (Colorado's queer legislators want to put an end to ex-gay therapy, too.)
+ Oklahoma's 27 Anti-LGBT Bills Are All Dead. I don't even wanna try to top that title, it's too good.
+ Michigan just made it slightly easier for trans folks to change the gender listed on their driver's licenses.
This Is What A Gay St. Patty's Parade Looks Like
It's not a good time until the gays show up, after all.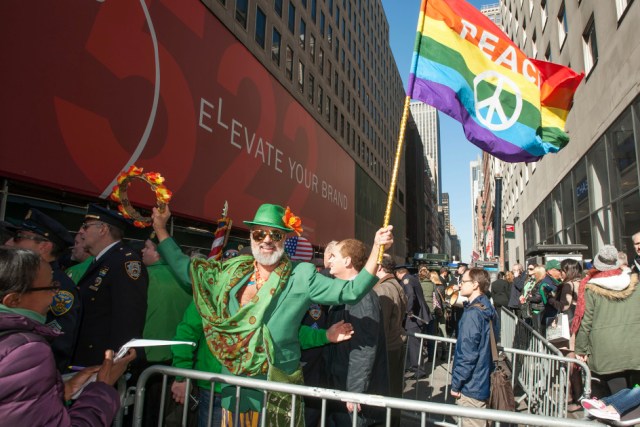 Sorry Georgia, Better Luck Next Time
Georgia wants to pass one of those so-called "religious liberty" / "license to discriminate against queer and trans people" bills. Except, um, no business is willing to stand for it. Apple, the motherfucking NFL, and over 480 other national and local businesses have come out swinging against it:
The NFL has been joined by multiple other groups in speaking out against the bill. Atlanta Falcons owner Arthur Blank said Friday that he believes a "diverse, inclusive and welcoming Georgia is critical to our citizens and the millions of visitors coming to enjoy all that our great state has to offerwp_postsand that the bill "undermines these principles and would have long-lasting negative impact on our state and the people of Georgia.wp_postsMore than 480 businesses — including Atlanta-based Delta, Coca-Cola, and Home Depot — have come out against the bill. On Friday, Apple added its voice to the protests, urging Gov. Deal to veto the legislation and "send a clear message that Georgia's future is one of inclusion, diversity and continued prosperity."

…Indeed, the Metro Atlanta Chamber and the Atlanta Convention and Visitors Bureau have said that, if visitors begin boycotting Georgia over the bill, it would mean a $1 billion to $2 billion hit to the state's economy.
Black Lives Matter Will Be SF Pride's Grand Marshal
SF Pride Parade announced this week that their proud Organizational Grand Marshal will be the Black Lives Matter movement!
The choice of Black Lives Matter as a grand marshal should come as no surprise to activists. In her 40 Under 40 interview, Garza explained how the fights for LGBT and racial equality are intertwined and intersectional.

"Just like we don't live in a two-dimensional world, we don't live two-dimensional lives," she said. "Our lives are multidimensional, and because of the systems that we live under, there are particular punishments and sanctions for different aspects of who we are."
Hashtag Femme Proposal
In which a few photos capture the incredibly adorable tale of a femme who pops the question.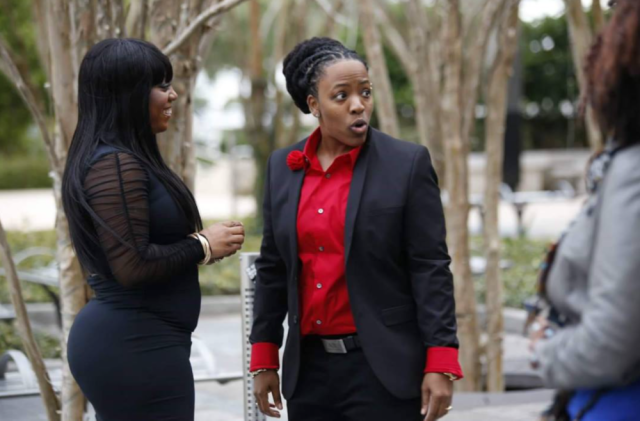 Americans Increasingly Approve Of Your Plans To Adopt
75 percent of women and 68 percent of men in the US now agree that queer parents should have the right to adopt. Congratulations on winning them over, y'all! It's probably because of all those cute photos you uploaded to Facebook, I bet.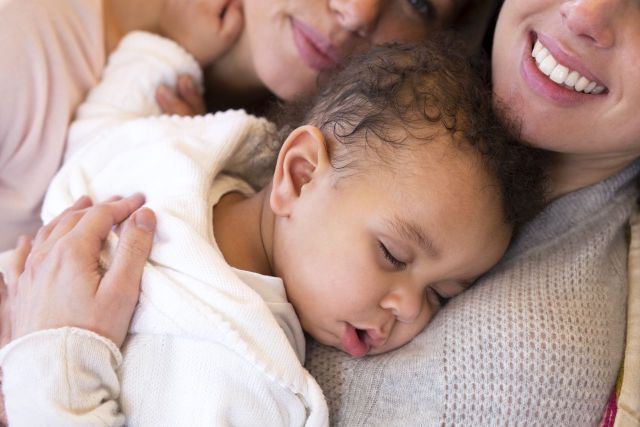 This Arctic Fox Is My Soul Twin
In case you need a partner-in-giggles today.