Today I had popcorn and cake and coffee for breakfast and, while not great for my blood sugar, it was an excellent choice and I have NO REGRETS. I'm not going to lie to you. Finding not-horrible news wasn't an easy task this week, but I'm here to hold onto as much of that sweet silver lining as possible, for all of us.
---
Rural Conservative Cities Throw Down for LGBT Rights
You might be surprised to learn that more than 50 municipalities across 15 states have added LGBT nondiscrimination measures in the almost two years since marriage was legalized nationwide. More than half of these are in places where Trump won in the 2016 election and all 15 in states that voted for Trump. More than half of the cities and towns have populations of less than 35,000.
One of these towns is Columbus, Indiana, the hometown of Mike Pence, where a Republican city council unanimously passed protected for LGBT people in response to then-Governor Pence's discriminatory "religious freedom" law in 2015. Said Columbus Mayor Jim Lienhoop:
Republicans don't speak with one voice on this issue. In a small town, you really do live with the laws that you create. It makes it all a little bit more real that we see some people—we actually know them—who might be affected."
---
Hawai'i Wants LGBT Travelers to Say, "Aloha!"
The Hawai'i Tourism Authority recently completed a study into LGBT travel trend to Hawaii from tourists from the United States, Canada, China and Australia. Two additional studies by HTA evaluating LGBT travel to Hawai'i from Japan and Taiwan are in progress and will be issued within the next couple of months.
Estimates are that LGBT travel to Hawai'i can be up to 6 percent of total visitors from both Japan and Canada, up to 7 percent of total visitors from the U.S. West, and up to 9 percent of total visitors from the U.S. East. LGBT Millenials and Generation X tourists offer the greatest potential for new tourism dollars, while LGBT Baby Boomers are the most likely to travel to Hawai'i.
Apparently, 70% of LGBT people in the U.S. think of Hawai'i as a friendly destination, but only 27% of us travel there. So, like, let's pack some bags, is what I'm saying!
---
They Bruise Features Soccer Superstar With Great Hair Joanna Lohman
Joanna Lohman, an openly gay midfielder for Washington Spirit, is one of the favorites of the National Women's Soccer League. Her story is featured on the premier episode of new webseries about female athletes, They Bruise.
"In a sport that has so many LGBT fans, they see me out in the field as an LGBT athlete, proud of who I am, and that gives them confidence to be who they are. The most important thing for me is to expand expectations on what a woman should look like. I do it for someone who comes behind me, who won't get the same looks or the same stares I do."
– Joanna Lohman
---
Lifestyles of the Queer and Famous
Photographer Tom Atwood's new portrait series, Kings and Queens in the Castles captures queer icons in their homes and private spaces. It will be published as a book later this spring.
---
Bills, Bills, Bills
+ Congressional Democrats are planning to reintroduce the Equality Act, a measure that would ban LGBT discrimination nationwide. It doesn't have a chance of passing, but Democrats hope to put anti-LGBT lawmakers on blast. "It's important for Americans to know whether members of Congress support full equality for our community or whether they support continued discrimination against LGBT Americans," said Rhode Island Democrat, David Cicilline.
+ The Nevada State Senate will consider a bill that would protect LGBTQ youth in the foster care system by affirming foster kids' gender identity and sexual orientation and requiring mandated competency training for foster organizations. According to a 2014 report by the William Institute of Law, there are more LGBTQ youth living in foster care than LGBTQ youth living outside of it.
+ Utah legislators voted to repeal a law that would prohibit teachers from "promoting" homosexuality which not awaits their governor's signature. In the majority Republican legislature, the repeal of the law was supported 24-1 in the Senate and 68-1 in the House.
---
Get Your Stabbing On at Buffy Bootcamp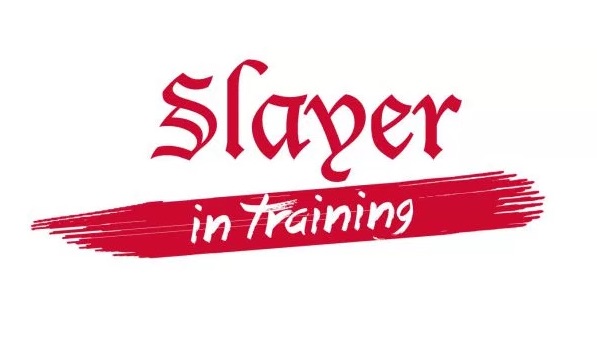 This is admittedly a little old news, but I just saw this clip playing in a NYC cab yesterday and we just celebrated the 20th anniverary of Buffy the Vampire Slayer, so I'm counting it as new news!
Apparently, you can sign up for Buffy Bootcamp, a training and martial arts class for female vampire-hunters which ends in a vampire-hunting expedition to earn your "Slayer Certification" and it's probably the gayest thing I've ever seen. Enjoy!