Happy Sunday Funday! YOU GUYS I GOT MY LAPTOP BACK. It's like the heavens are rejoicing and I'm eating a million pizzas.
This Sunday Funday we were never so young and also, gay people are not really taking any shit from you anymore, mister. So let's get gussied up and read all the happy fun optimism-inducing news fit to print this Sunday.
First Republican to Cosponsor UAFA
Republican Susan Collins is the first Senator for her party to cosponsor The United American Families Act. The act will end discrimination against same-sex couples in immigration cases. From The Advocate:
"This is a bipartisan issue," Rachel Tiven, executive director of Immigration Equality, told theBlade. "It really crosses all boundaries because if talented people have to leave the country because of immigration discrimination against LGBT families, that's a loss for everybody."
Collins framed it as an issue about fairness in her statement announcing support.
"This legislation would simply update our nation's immigration laws to treat bi-national couples equally," said Collins.  "More than two dozen countries recognize same-sex couples for immigration purposes.  This important civil rights legislation would help prevent committed, loving families from being forced to choose between leaving their family or leaving their country."
Look, Rachel Maddow, You Guys
Look, a photo of younger Rachel Maddow you guys!
People Really Support Gay Marriage, Like Actually, And Might Actually Be Able To Make It Happen
Gay marriage may finally happen via statewide vote in four states. Finally.
After losing some 30 ballots on same-sex marriage across the country over the past decade, advocates of lesbian and gay couples are encouraged by polls showing they have a good chance of finally logging their first victory in a statewide popular vote.
Polls show majorities back same-sex marriage in Maryland, Washington and Maine, and they indicate a tight battle in Minnesota – the four states holding votes on the issue in November.
"We're feeling positive. The reality is, we haven't won a ballot measure on marriage yet," said Sarah Warbelow, state legislative director for the Human Rights Campaign, an advocacy group for gay, lesbian, bisexual and transgender rights. "I think it's very reasonable and realistic to expect that we'll win one or more of these ballot measures; certainly the polling suggests that all four are … a possibility."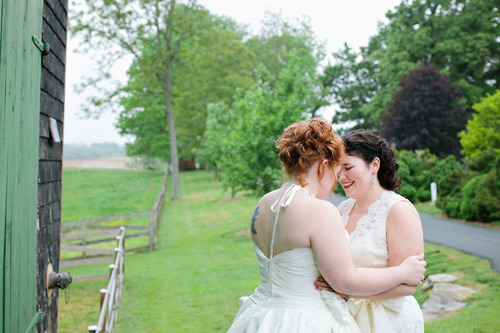 50 Romantic Sometimes Gay Photos
A collection of the 50 most romantic photographs ever in the history of people actually includes same-sex couples and is actually kind of cute. But don't quote me on that.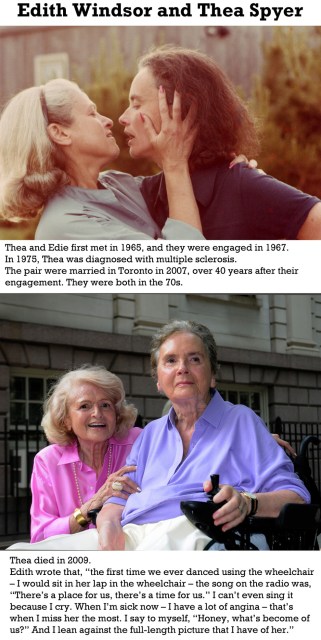 NYFW Grows in Ethnic Diversity
The fashion industry is flawed – but its diversity is increasing, and that's always a good thing. Right? Sure:
Way too often in fashion, looking "aspirational" is still considered synonymous with "having white skin."
It is heartening, then, that this season proved to be the most racially diverse that we have ever counted. For the second time ever (and the second season in a row), white models actually comprised just less than 80% of the total model pool. Contrast that with the 87% of all runway spots that were given to white models in Fall-Winter 2008, when we began keeping track of models and race at NYFW.
Gay Texas Police: It Gets Better
This happened. It fucking happened. You guys!
When the Gays Bite Back
+ Intel, the Boy Scouts of America's biggest corporate donor, will no longer back them because they are homophobes and they stink.
+ In San Francisco, four Gold's Gyms are breaking away from the chain because its CEO donated money to an antigay fund called American Crossroads.
+ Lesbians in Northern Vermont can rejoice in knowing that the Inn That Wouldn't Host A Homo Wedding has settled it monetarily with said homos.
The Cutest Endangered Animals
SAVE THE ANIMALS PLEASE