I have not had a good week. I'm PMS-ing and have been having my monthly week full of feelings that I intentionally block until I can't. But! We got some great shit happening and I'm here to tell you about it.
---
These Celebs Are Trans
+ On Monday, Sam Smith came out as not-cis! In an interview with the Times, an interviewer asked if Smith identified as a cis man, and Smith replied no. While we don't know if Sam is going to identify as non-binary or bigender or agender or what, this is so awesome, and I'm mentioning it because so often, we (meaning cis women and AFAB nonbinary folks) exclude AMAB nonbinary folks from our communities, which is transphobic as hell!! Sammy baby, your music may give me a cappella flashbacks in the worst way possible, but I'm welcoming you into the fold with open arms. Welcome; we love puns.
https://www.instagram.com/p/Bawpkb0jbt_/?taken-by=teddygeiger
+ Teddy Geiger also came out this week! On an instagram post, a fan asked why Teddy was looking so different lately, and the 29-year-old wrote:
Okay…because u asked nicely…I am transitioning. I started talking about it with a couple of my close friends and family about a month ago and it's given me the courage to start the process. I feel like the next step is to tell all y'all. So here goes. Love it or hate this is who i have been for a looooong time. I love u guys.
Teddy posted a screenshot of this reply on Instagram and captioned it with the waving lady emoji. After coming out so publicly, the next day Teddy made another post saying that nothing but love had been pouring in from fans. Honestly, this is warming my 16-year-old gay heart so much; I'm so happy for Teddy.
A Round of Applause for Trans Women of Color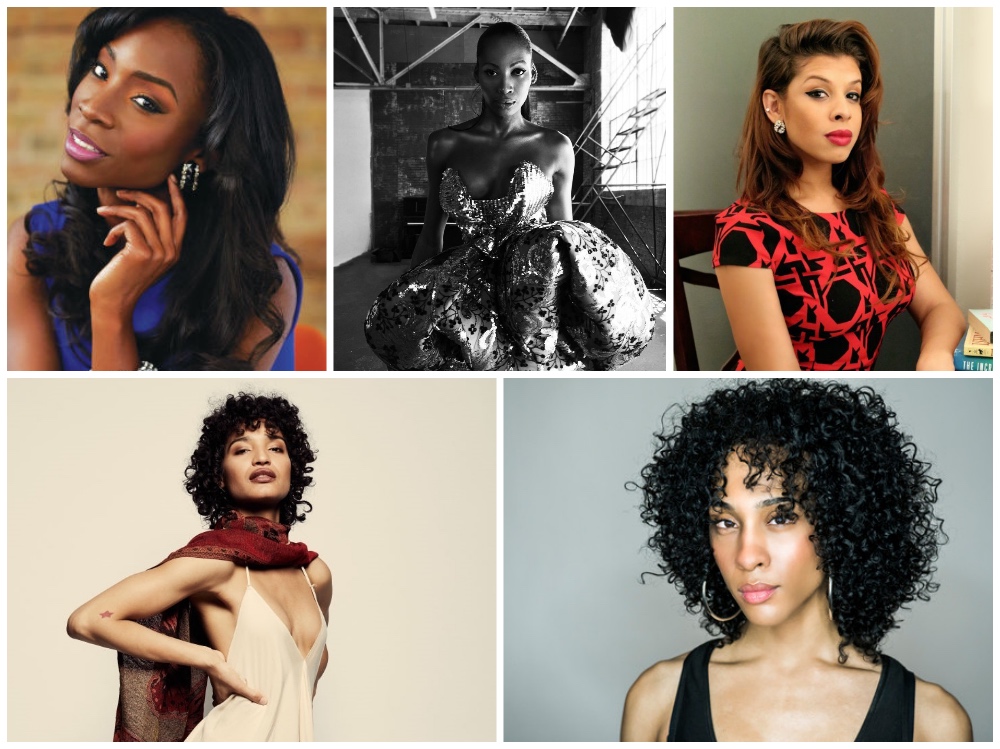 + Ryan Murphy's new show "Pose" is full of trans performers, including MJ Rodriguez, Indya Moore, Dominique Jackson, Hailie Sahar, and Angelica Ross. "Pose" is a period piece about New York City in the 1980s looking at, among other things the thriving ball culture at the time. It's sad that this is the first time we're seeing a show about trans women of colors' lives be accurately depicted, but it's exciting that so, so, so, many black and brown trans women are being employed on and off screen. Hopefully this is the beginning of the future of television because to be honest, a world where trans women are starring in large numbers on my favorite TV shows is a world I want to live in.
+ Vivek Shraya will shine a light on toxic masculinity in her new book coming out next fall. Shraya's work also includes a poetry collection, a novel, and a children's book. On the new book I'm Afraid of Men, Shraya writes, "With this book I really wanted to explore the lifelong pressures of masculinity I've endured, and the urgent need to reimagine traditional ideas about gender." The book will be published by Penguin Canada.
https://www.instagram.com/p/BMZ1eKXAkGo/
+ Virgenes de la Puerta is a photo series by Juan Jose Barboza-Gubo that portrays Peruvian trans women as saints. You can catch this exhibition at the Museum of Sex in New York until January 15th.
+ Bisexual tattoo artist Cobra, a cast member on Black Ink Crew designed a tattoo as an homage to the trans community, specifically all of the trans women who've been killed this year.
It's my hope that through that tattoo it shows that there are people out here who will be the voice for so many who feel that they don't have the voice to speak up for themselves. I will never forget the people who have suffered and continue to suffer in silence.
---
I love you, you're valid, you belong in this community. If you are cis and or white, please be sure to make sure the trans people and the people of color in your life know that too. Happy Sunday weirdos.