Hello, sweet bales of orchard grass!
It's been feeling like spring in New York lately with temps in the 50s and 60s (Fahrenheit), which is very odd because it's February and we're usually still under a foot of snow. I'm not complaining, though the growing fear of global warming eliminating our entire planet is occupying the back of my mind. LALALA ANYWAY, there's sun! And I found a cute little ladybug in the house! And we opened the windows one day! And I haven't had to wear a jacket! It's not the worst!
How's your weather? Either way, I hope you're getting some fresh air from time-to-time! The Earth is dying, so you should get it while it's good! Soak it all in!
---
Oscars So Queer & Trans
Daniela Vega Will Be the First Transgender Actress to Present at Oscars. Also, Yance Ford will be the first openly transgender filmmaker nominated for an award! <3
Why 2018 is a Banner Year for LGBTQ Representation at the Oscars.
Oscars 2018: 11 of 2018's Historic Nominees.
---
Laverne Cox Fan Club & Appreciation Society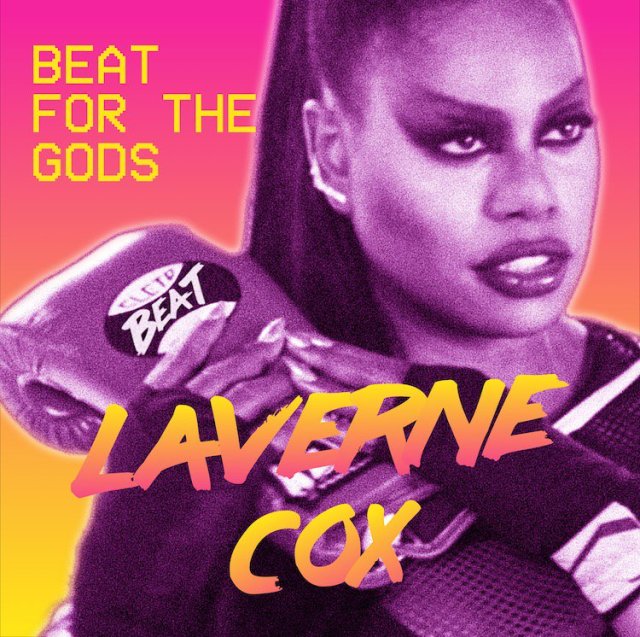 Time to call our annual meeting to order, fellow members of the Order of Laverne. Because our girl just dropped her first single and music video.
According to an interview with Out Magazine, Cox wrote the song for the ball community:
…it's obviously a dance song. I just wanted it to be a cute song for the kids to vogue to. It really is an homage to that community, the kids who vogue, the kids who drag, the nightclub scene. Specifically the 90s — I've been calling it a 90s throw black bitch track. It's really about queer club culture, drag culture, all the colloquialisms that are in it. All that lingo and language that I just love. It's an homage to that.
---
Here, Queer & Trans, Etc.
Out LGBTQ Athletes Have Won Seven Medals At 2018 Olympics
Pulse Nightclub Survivors Joined Parkland Students in Gun Control Efforts
Fluide Makeup Was Created For People Of All Genders & It's Shaking Up The Beauty World. Radical inclusiveness + makeup + donations to Sylvia Rivera Law Project and Callen Lorde? MY FACE IS READY.
---
Ready Your Heart
These Photos Of Black Kids Watching 'Black Panther' Highlight Why This Film Was Needed. Let these photos bring love back into your heart. I'm not crying. You're crying.