Happy Sunday Funday, bunnies! I spent over 14 hours in the past five days driving 70 MPH through the middle of nowhere. It was perfect, even if the weather in the bay area was, um, not. And now, here's some good gay news!
More Sweet Revenge for HB2
+ This dude planted a rainbow outhouse at the top of North Carolina's tallest mountain. He also wrote a letter to Governor Pat McCrory about it using some subtle bathroom language, which I approve of deeply.
As of this morning, an outhouse proudly displaying a trans pride flag is sitting atop Mount Mitchell, North Carolina's tallest mountain. It was placed there in protest of HB2, your state's institutionalization of discrimination (also known as hate) against members of the trans community (also known as humans). Yes, at least for a little while, North Carolina's highest point is an outhouse; a fitting symbol for a state that has sullied itself with shitty, repressive legislation.

You still support HB2, claiming it is for the people's safety, but we all know this is just a load of crap. Government-back discrimination has no place in just societies. Soon enough HB2 will be reversed and your legacy will be skid marks in North Carolina's history.

Of course you can admit that you shit the bed, reverse HB2 and wipe away the mess this harmful legislation leaves behind. We all make mistakes. Please stop dumping on freedom and admit your wrongs. We'll all feel much better when this passes.

Trans is beautiful.

Equality is beautiful.

Love wins.

– Neal H. Gottlieb
+ More and more organizations and individuals have come out against HB2 this week, including NASCAR, the CEO of Etsy, the NBA, Brittany Howard of the Alabama Shakes, and Caitlyn Jenner. Meanwhile, organizations like Target and the 21c Museum Hotel continued their day-to-day operations in open defiance of the law.
+ An appeals court this week ruled that trans students in North Carolina had the right to access the bathroom corresponding with their gender identity, leaving room to gut HB2 in the state and reverse the damage it has done.
Obama Has (Finally) Come Out Swinging Against Anti-LGBT Laws
President Obama spoke clearly and firmly about the phenomena of anti-LGBT legislation in states like North Carolina and Mississippi this week, saying in a press conference that those kinds of laws were wrong and should no longer be in effect.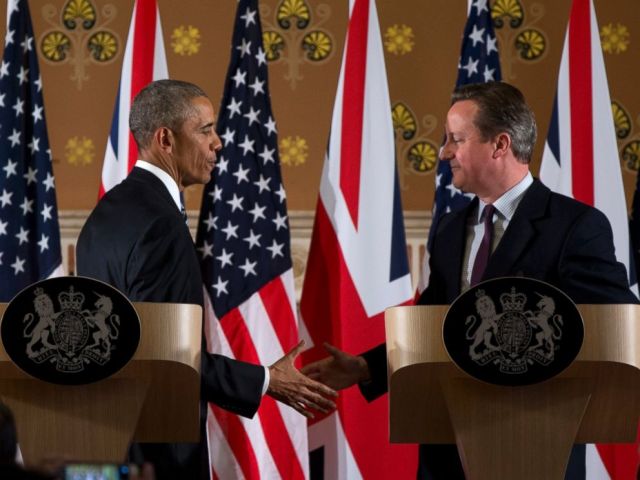 "I also think that the laws that have been passed there are wrong and should be overturned and they're in response to politics in part and some strong emotions that are generated by people," Obama said while speaking in London.

The White House has weighed in on North Carolina's controversial law in the past, calling House Bill 2 "mean-spirited," but this is the first instance in which the president himself has addressed the issue. Obama said the heavily criticized laws are not necessarily reflective of the national consensus on LGBT issues.

"I think it's fair to say we're not unique among countries, where particularly under a federal system in which power is disbursed, that there are going to be some localities, or local officials that put forward laws that aren't necessarily reflective of a national consensus,wp_postshe said.
The BBC Is Hella Committed to Diversity
The BBC has pledged to reach gender parity by 2020 — both off-screen and on. Their aim is for women to make up half of the BBC workforce on air and in behind-the-scenes roles in the next four years. They also committed to working toward further growing their racial and ethnic diversity as an organization.
"We are the BBC and must be held to a higher standard. The range of the BBC's programme and services, and the fact that we will make sure that our approach to diversity is hardwired in everything we do, make these targets even more ambitious."
No Commentary Needed
Unless your commentary is like, a thousand praise hand emoji, that is. Sorry, should have been more clear.
 Kim Davis: Still Not Winning the Culture War
Kim Davis' lawsuit against the Kentucky Governor has been dismissed. Kim Davis: 0. The rest of us: High-fiving a million angels.
Meet Maria Munir, Badass Non-Binary Human and Obama's BFF, Basically
Maria Munir is a British college student who came out publicly for the first time this week as non-binary – during a Town Hall with President Obama. He handled it pretty well, if you ask me. Also, Maria Munir is just clearly such a badass, let's hear it for Maria Munir.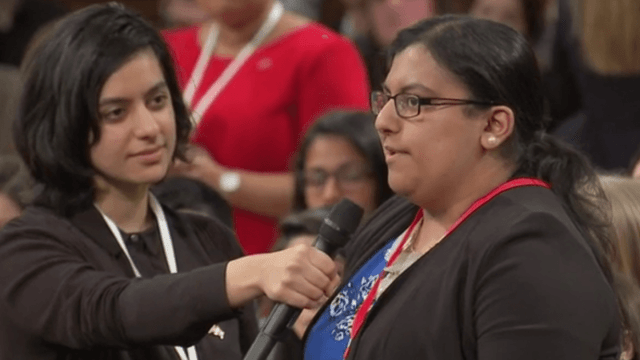 "I'm from a Pakistani Muslim background, which inevitably will have cultural and I know that in North Carolina recently with the bathroom bill people are being forced to produce birth certificates to prove their gender in order to go to the toilet,wp_postsan emotional Maria Munir told Obama at Town Hall for young people in central London on Saturday. "In the U.K. we don't recognize non-binary people under the Equality Act, so if there was any discrimination, there's nothing we could do."

The BBC reported that Munir prefers to be referred to as "theywp_postsor "their.wp_postsMunir told BBC News that this is the first time they have publicly identified as non-binary, which in this context means that Munir does not identify as either gender.

Obama began his response to Munir by saying he is "incredibly proudwp_postsof [them] to speak out on the issue. He clarified that the law in North Carolina, which bars trans people from using the bathrooms that conform with their gender identity, is a state measure which he does not have the right to overturn. But he said that Munir should be "encouragedwp_postsbecause of the cultural shift on the issue.

"I just felt this moment of euphoria that finally I would be able to raise and highlight the issue that non-binary transgender people face,wp_postsMunir told the BBC later. "If anyone has the power to change things for people like myself across the world, it is President Obama."
This Alpaca and I Both Got Haircuts This Week
I think it's working out for us.