Are you familiar with Moon Lin? The rising style star, who got a lot of attention around the internet last month, is one of the consistently best-dressed bois I've ever seen. You know, IMHO.
Which is why I wanted to bless you all with a Moon Lin Style Thief, but there's one big problem: Much of what she wears is wildly expensive, difficult (by design) to find, or both.
Undeterred, I've replaced her Supreme, Bathing Ape, Anti Social Social Club, and other cult favorite tees with Autostraddle's more accessible, more affordable, and — I'm going to say it — more awesome ones. Check out the resulting cute, queer, color coordinated Moon Lin-esque looks below.
The Traitor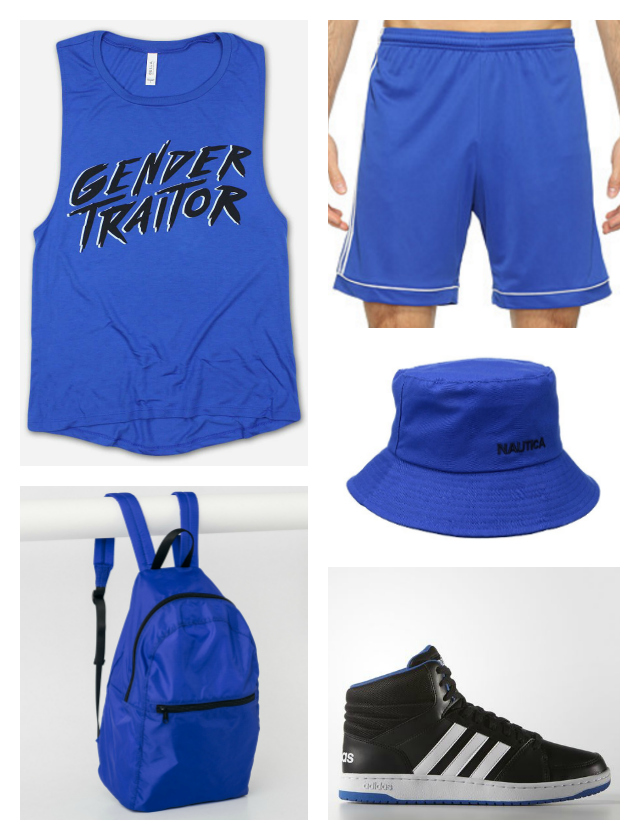 1. Gender Traitor Tank 2.Backpack 3. Shorts 4. Bucket Hat 5. Sneakers
Moon loves her some Adidas, and some bucket hats. I like the tiny blue details on those sneakers, and that very good backpack that's on sale. Seems like a good combination.
The Scissor Sister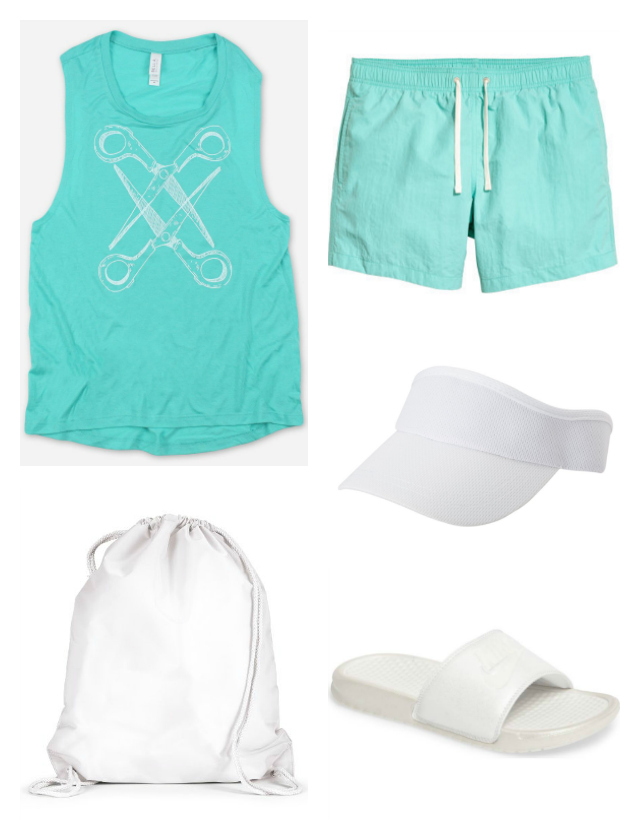 1. Scissoring Tank 2. Drawstring Bag 3. Shorts 4. Visor 5. Sandals
Drawstring your heart out with this nylon bag and shorts that are actually a bathing suit, if you're into that sort of thing. Accessorize with some vize (short for visor) 'n' slidez.
The Gray Gay
1. AS Muscle Tank 2. Joggers 3. Fanny Pack 4. Sneakers 5. Knit Beanie
As my friend Alanna would say, you need a groutfit. And if said groutfit happens to incorporate joggers and a fanny pack too, so be it.
The Gal Pal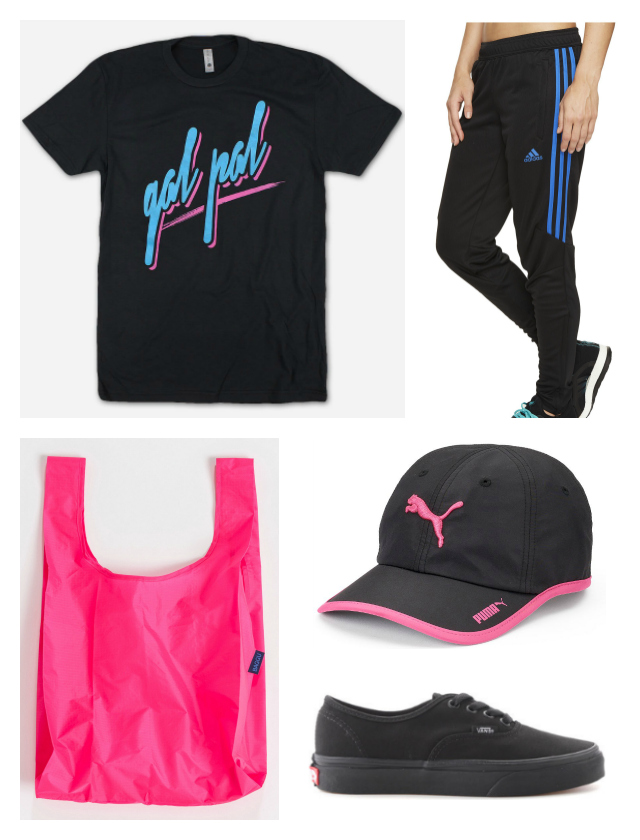 1. Gal Pal Tee 2. Pants 3. Nylon Bag 4. Baseball Cap 5. Sneakers
As the real life owner of both this shirt and these pants, and a real life occasional borrower of my cool friend's Baggu shopper, I feel like I can really personally endorse this outfit. This should be your main outfit. It should maybe be your *only* outfit.