Ah, Springtime. A bountiful moment for everybody who enjoys sunshine, owns stock in Zyrtec, or appreciates the small sliver of time between Winter and Summer when some midseason replacement shows step up to the plate and other new programs begin a run that will last well into the sweaty months of summer, at which point I will return to give you a Summer TV Preview!
---
March
Abby's (NBC) // March 28 // Season One
Natalie Morales is the first queer woman to play a leading queer female character on a sitcom since Ellen! She's also the first Cuban to play a main character on a sitcom since Desi Arnaz. Abby is a retired Marine who sets up an unauthorized bar in her rented backyard and refuses to shut it down where her new landlord shows up and discovers it. An early episode, "Free Alcohol Day," introduces us to Abby's ex and centers her bisexuality. One other novelty: The show is filmed in front of a live audience, outside. (- Heather Hogan)
Veep (HBO) // March 31 // Season Eight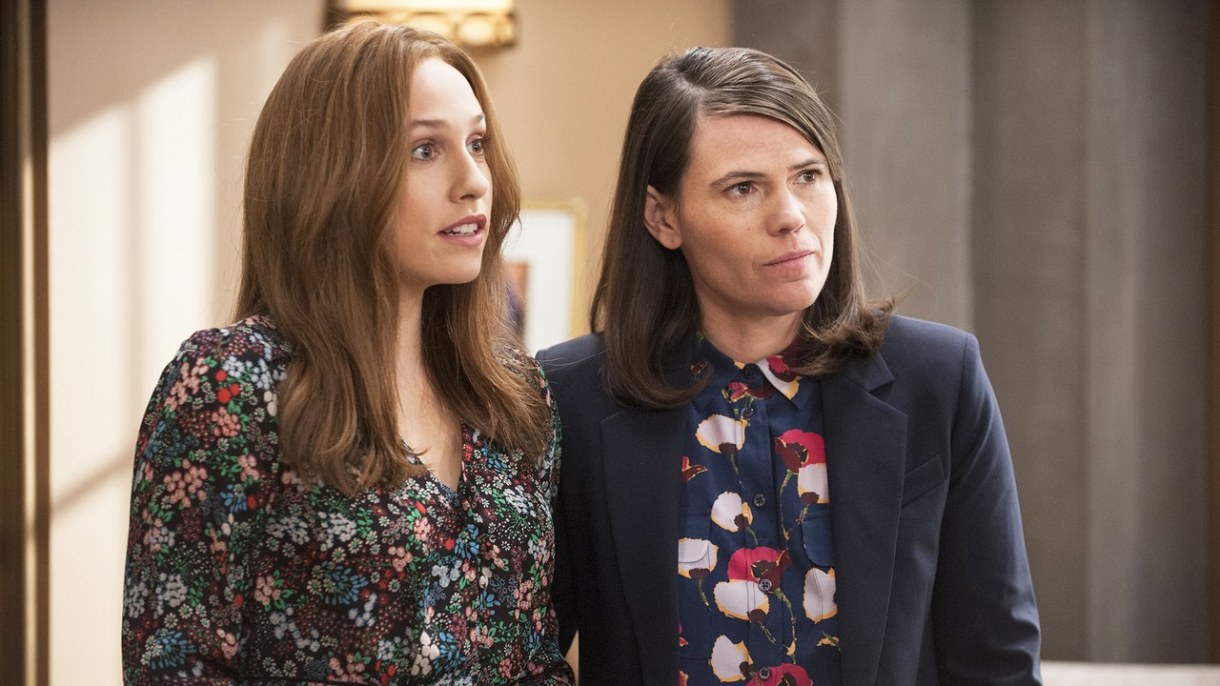 Katherine's got a bad haircut and post-partum depression and Marjorie is oversharing about their sex life and Selena has decided to run for President again! That's what's coming up on Veep's eighth and sadly final season.
---
April
Legends of Tomorrow (The CW) // April 1st // Back Half of Season Four Premiere
In The Dark (The CW) // April 4th // NEW
"In The Dark" is a gritty dramedy about a woman who is learning to care about others (and herself) and learning how to let people care about her. Her name is Murphy, which is great, and she has a guide dog named Pretzel, which is even better. Murphy has a roommate named Jess, who is a woman of color and a lesbian and who can usually be seen with her girlfriend. Jess is really the only person Murphy lets help her, and they have a cute relationship in which Jess describes what the men Murphy takes home look like to her, and so on. (– Valerie Anne)
Chilling Adventures of Sabrina (Netflix) // April 5th // Season Two

Chilling Adventures Of Sabrina is back for another nine episodes of casual cannibalism, demon-fucking, blood-spilling, and spell-casting. In Part Two of the Netflix series, Sabrina Spellman finds herself dealing with more patriarchal bullshit in the Church of Night and tries to dismantle Father Blackwood's stronghold on the coven by pushing back on some of the more archaic traditions, like the appointment of a Top Boy to rule the school. Theo also comes out as trans to his friends, and they're very supportive. Even when Sabrina messes up and calls him Susie, Sabrina apologizes, and they move on in a very casual way. Theo also becomes instrumental in the fight to stop the apocalypse, alongside Sabrina's other mortal friends. Meanwhile, everyone in the coven is probably pansexual (and polyamorous), but the church and school still practice a lot of heteronormative traditions because the religion was born of Lucifer, who is an overt misogynist. The Spellman family is here to challenge and undo those traditions, and they're forced to question everything they've ever known in the process. Anyway, this show is still completely chaotic, but it's often thrilling and very pretty in its dark stylization. But Prudence Night deserves a lot more than the show gives her. (- Kayla Kumari)
Killing Eve (BBC) // April 7th // Season Two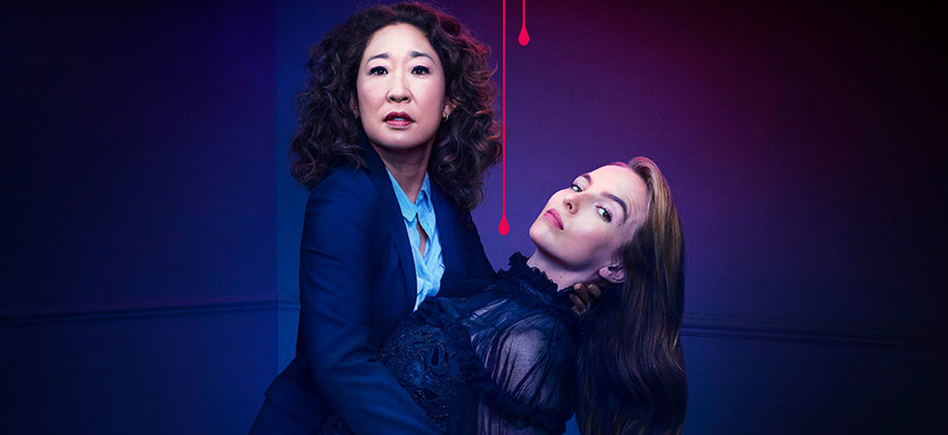 From Kayla's review of the first two episodes of Season Two, which include Villanelle referring to Eve as her "girlfriend": "Killing Eve will remain a seductive visual sensation, a stylish spy thriller in the streets and a twisted story about fixation, identity, and power in the sheets. While the premiere does do a lot of reacting to the finale, the second episode propels things forward. Both are tense and alive, sizzling with possibility. Because a caged Villanelle and a spiraling Eve are unpredictable forces. One way or another, they want each other, madly."
The Chi (Showtime) // April 7th // Season Two
Ayanna Floyd has taken over as showrunner for Season Two of Lena Waithe's The Chi, which will confront themes including fatherhood and the impact of trauma on young black boys. "I wanted to take a pause and really deal with, what is going on in his little brain?" Floyd told The Chicago Tribune.  "And what goes on with little boys who are living in a certain environment? What goes on in their head? What are their hopes? Do they have fears?"
You Me Her (Audience) // April 9th // Season Four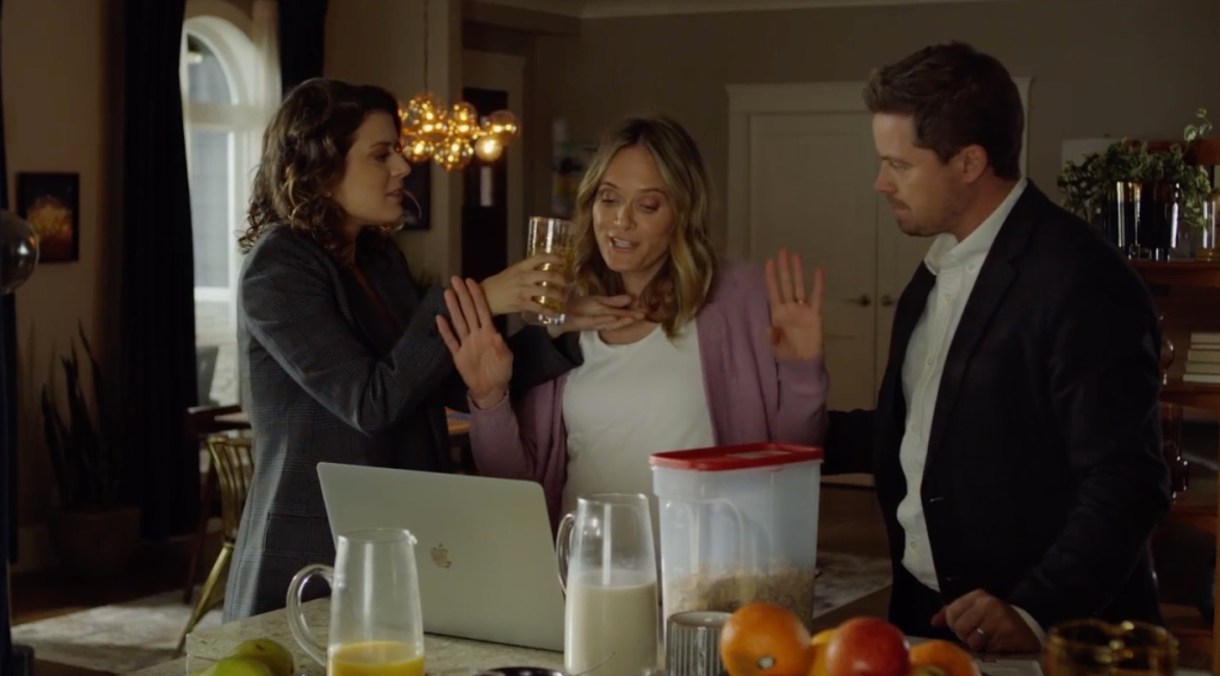 Season Three finds our freshly-poly-married triad getting ready for Emma to give birth to — surprise! — twins. Izzy's (kinda) adjusting to suburban life, Emma's (kinda) adjusting to not working and also trying to befriend the neighborhood parents and Jack continues, against all odds, to exist. How will they keep their sex life alive during Emma's pregnancy? Are they doing poly "right"? All these questions and more will be pondered in Season Four of "You Me Her."
The Bold Type (Freeform) // April 9th // Season Three
Season Three finds Kat reeling from her recent breakup with Adeena, feeling like a "hot mess" and not knowing who she is — but when she learns that a local lesbian bar is in danger of shutting down, she begins a journey that might land her getting involved in city politics. Meanwhile, Scarlett's staff is adjusting to the board's decision to hire a cis white straight man to run digital, which is… way too real.
Game of Thrones (HBO) // April 14th // Season Eight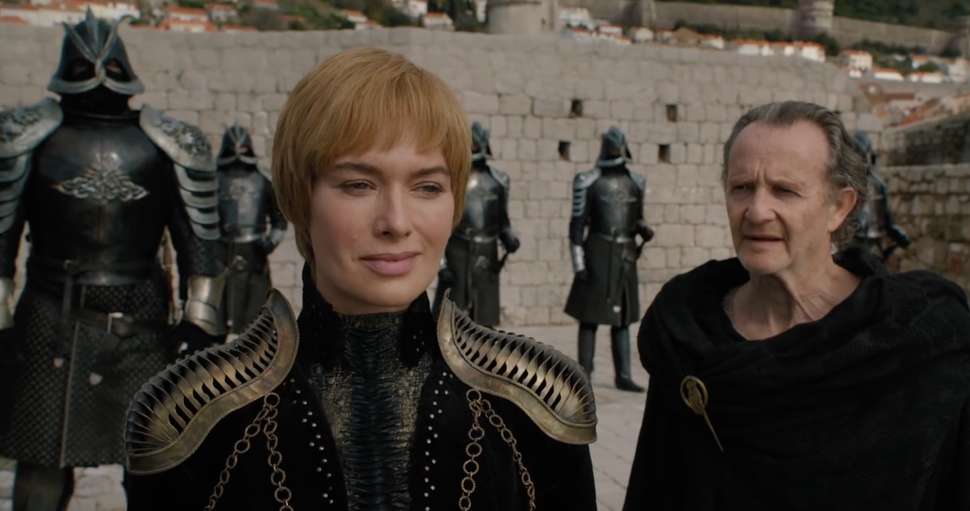 It's anyone's guess what's in store in the final season of Game of Thrones, but I'd say there's about a six thousand percent better chance someone will have sex with their cousin or brother before two women will do lesbianism. Season six saw Daenerys Targaryen flirting with Yara Greyjoy; season seven saw Yara Greyjoy with a lady love interest — buuut it also saw her ship being captured, her and Ellaria being led through King's Landing and pelted with rotten fruit, and her fate resting in Cersei's hands. The chances that we even see her at all again are slim.(- Heather Hogan)
Arrow (The CW) // April 15th // The CW // Time Slot Premiere
Gentleman Jack (HBO) // April 22nd // Limited Series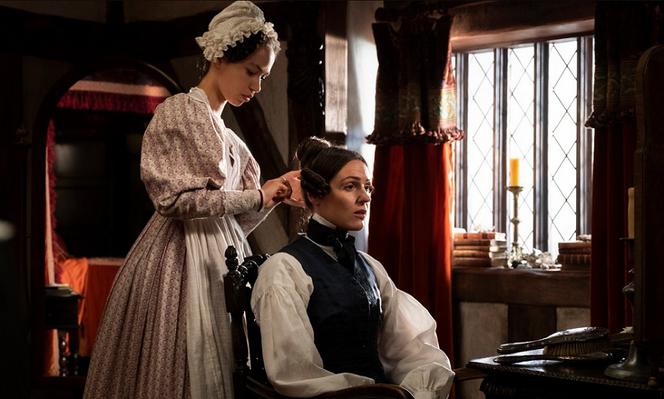 In her life, Anne Lister, "the first modern lesbian," wrote down four million words in her 27-volume journal (a third of which she transcribed in a cryptograph of her own devising). She detailed her sexual awakening, her plentiful lesbian sexual exploits, her true loves, her seduction techniques, her business dealings (she was a rare woman land owner in the 1800s and she bought her own coal mine), and her athletic pursuits (she was a record-breaking mountaineer). She only wore men's clothes. Her most beloved called her Fred. And the people in her town called her Gentleman Jack. HBO's miniseries, a partnership with BBC, promises to go where no show about Lister has gone before. One things for sure: Unlike Game of Thrones, there's no way they'll run out of source material. (- Heather Hogan)
She-Ra and the Princesses of Power (Netflix) // April 26th // Season Two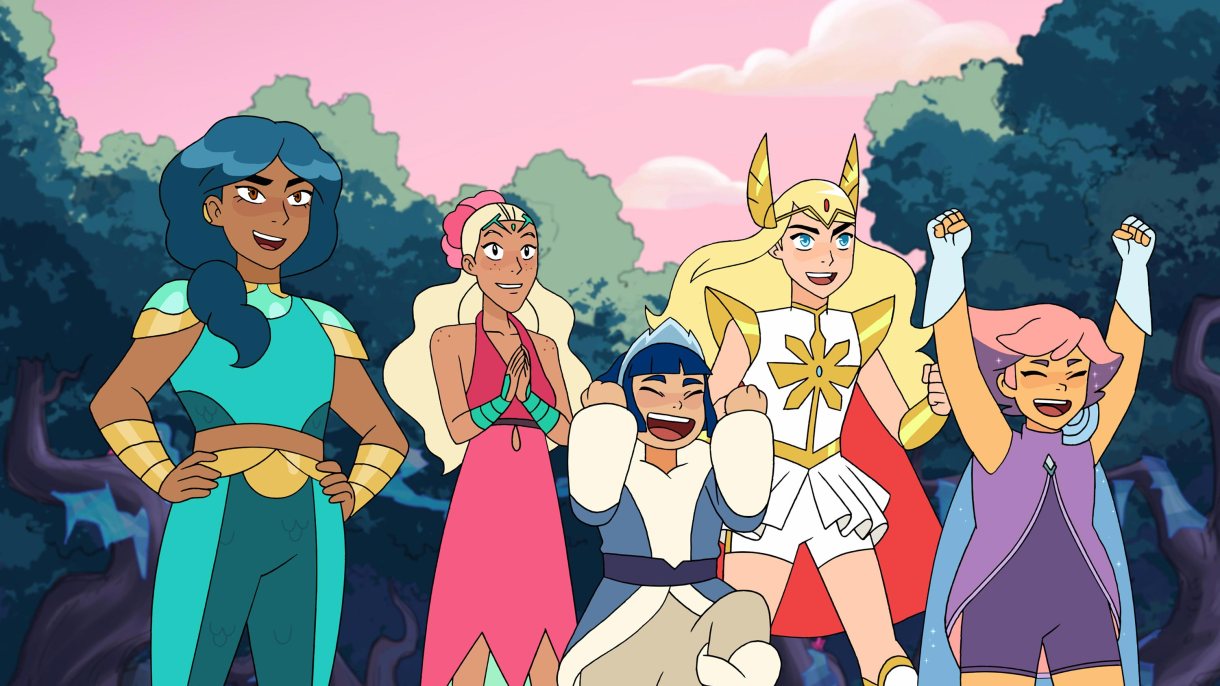 We don't know much about the second season of She-Ra. During the off-season showrunner Noelle Stevenson said she thinks of She-Ra and Catra as a modern day Buffy and Faith, we do know that. Plus she even knows what character each of her character's would play in D&D: "Adora is a fighter while She-Ra is a paladin — specifically, one who would use fancy dice that roll badly. Additionally: Catra is a rogue, Scorpia is a fighter or barbarian, Frosta is also a barbarian, Bow is 'half-ranger, half-bard … like a ranger that took classes in bard' and Glimmer, of course, is a sorcerer." So I guess what I'm saying is it's going to keep being hella nerdy and hella gay. (- Heather Hogan)
The 100 (The CW) // April 30th // Season Six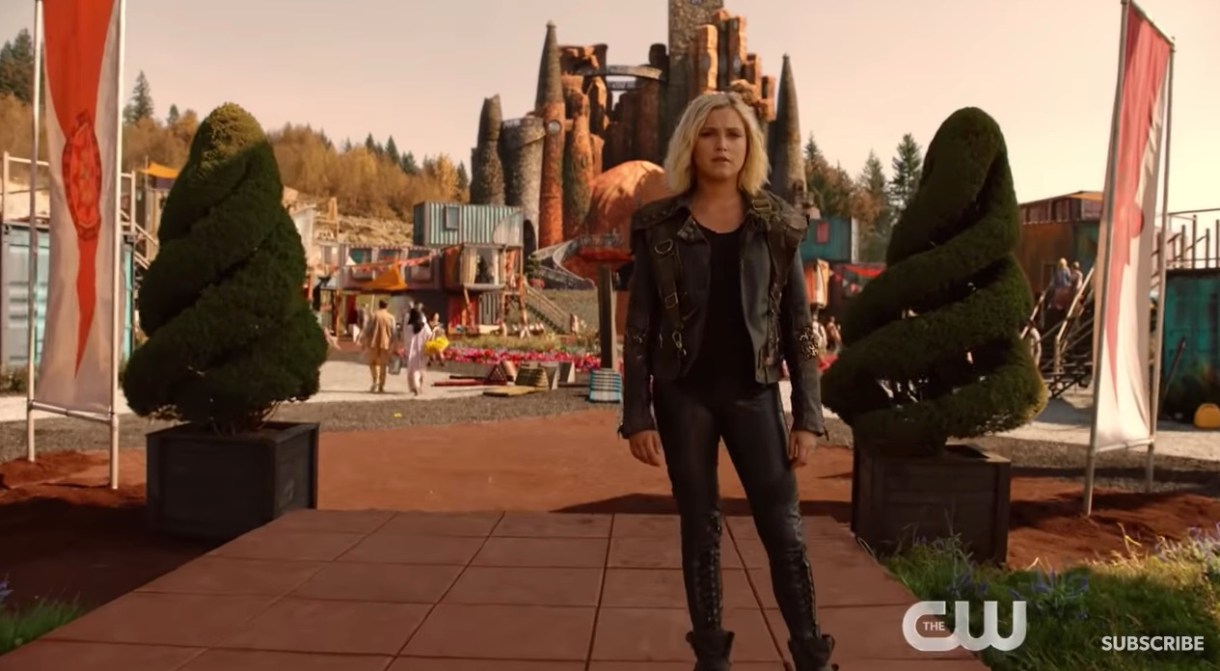 Season Six will find the characters in this show trying to start a new world on a new planet. Neat!
---
May
Easy (Netflix) // May 10th // Season Three
Details are hard to track down for the third and final season of this anthology series, which has previously featured two stories about a lesbian couple, played by Kiersey Clemons and Jacqueline Toboni.
Fleabag (Amazon Prime) // May 17th // Season Two
Fleabag's second and final season will see our hapless heroine — 371 days, 19 hours and 26 minutes after the devastating revelation that concluded  Season One  — pursuing ill-advised sexual situations like a wild crush on a priest she meets through her Godmother, played by Olivia Coleman, a painter whose "Sexhibition" show pays tribute to her gloriously promiscuous past. Kristin Scott Thomas shows up in Epsiode Three as Belinda, a lesbian businesswoman who Fleabag finds herself immediately attracted to because that's right, Fleabag is bisexual!
Vida (Starz) // May 23rd // Season Two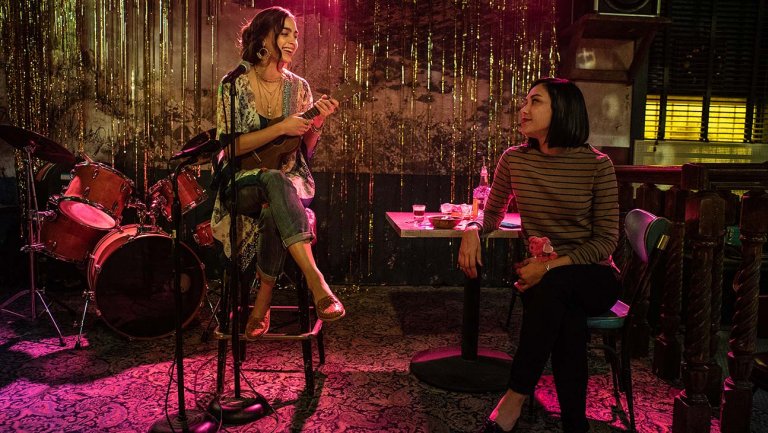 According to Deadline, Season Two will find the sisters trying to save their mothers bar "while attempting to find respect and common ground." Emma's under a lot of pressure and will need Lyn to step up if their relationship has any hope of surviving. Most importantly, my imaginary girlfriend Roberta Colindrez (Fun Home on Broadway, I Love Dick, The Deuce, Girls) is joining the Season Two cast. All ten episodes will be dropped at once, so clear your weekend!
She's Gotta Have It (Netflix) // May 24th // Season Two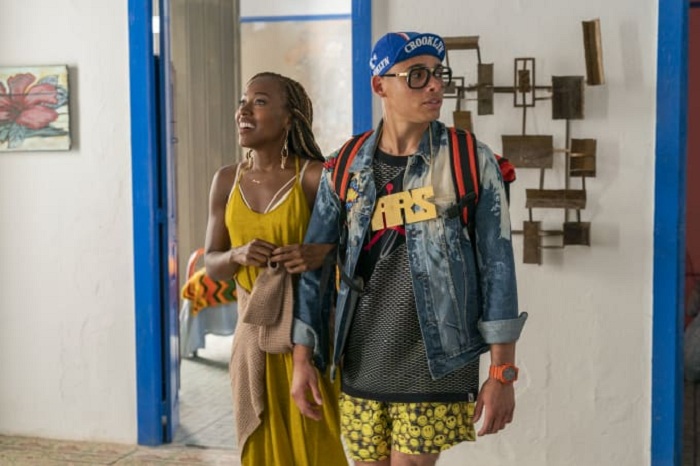 In Season Two, "Nola must decide if she will reman true to her creative ideals or give in to the corporate world." We can expect to see her "journey of self-discovery" transforming the lives around her, including our lesbian friend Opal!
---
June
We'll have more info on these shows in our Summer 2019 TV Preview, but for now, some premiere dates:
The Handmaid's Tale (Hulu) // June 5th // Season Three
Grown-Ish (Freeform) // June 5th // Season Two – Summer Premiere
Tales of the City (HBO) // June 7th // NEW
Pose (FX) // June 9th // Season Two
Claws (TNT) // June 9th // Season Three
Younger (TV Land) // June 12th // Season Six
Queen Sugar (OWN) // June 12th // Season Four
Good Trouble (Freeform) // June 18th // Season Two