Unlike Romney and feminism, NOM and gay marriage, and DeAnne Smith and early-morning sunshine, vacuum cleaners and French lesbian poetry are not obvious enemies. I want to believe that like an old, ill-matched married couple, they can peacefully exist side by side resigned to not having much in common. Imagine how wonderful it would be to take a class on French lesbian poetry in university, but wait, who's that British man in a suit, aspirating your French lesbian poetry textbooks into his bag-free vacuum cleaner? It's Sir James Dyson, inventor of the Dual Cyclones Vacuum cleaner and enemy of French lesbian poetry! I'm not sure if it's specifically the lesbians, the French, the poetry, or a combination of all three that gets Dyson in a jam. But whether it's because of homophobia, an anti-humanities bias, or good old fashioned French/English rivalry, earlier this month he complained that too many young people still want to "go off to study French lesbian poetry."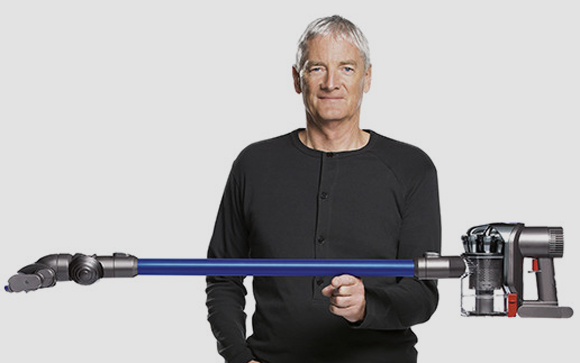 Luckily, British Education Secretary Michael Gove has criticized Dyson, rightly calling him a part of "the anti-intellectual strain in British life." His comments come amidst an increase in the number of students choosing math, science, and technology programs instead of Arts and Humanities ones. Gove called the idea that schoolchildren are better off learning a trade than going to university "fatalistic," and that it risks fuelling a bias "against knowledge and a suspicion of education as a good in itself." I'd say studying French lesbian poetry in England is especially important considering that the French, the lesbians, and the poets are in the minority, and I'm of the mindset that a country that doesn't study and respect its minorities has a long way to go. Dyson's nightmare in which the French lesbian poets take over the manufacturing world couldn't be further from reality. In fact, I would argue there's not enough French lesbian poetry in university textbooks, in England or anywhere. In the Gay and Lesbian Writing section of The Oxford Companion to French Literature, there are only two lesbian writers mentioned: Renée Vivien and Natalie Barney. Wouldn't it be great if Dyson's comments spark an interest in French lesbian poets?
In my high school we were repeatedly encouraged to pursue the trades instead of a university education. There's nothing wrong with studying math or science, but there's also nothing wrong with studying the Arts. Earning a degree in English literature is as commendable as getting one in engineering. Contrary to popular belief, writing and reading at a scholarly and professional level is actually hard work. We don't just sit around in English classes painting our nails to match book covers while gossiping about those gosh-darn Romantics. Sir Dyson and anyone who agrees with him needs to understand that the Arts encourage the opposite of frivolity; they encourage rigorous and critical thought. Granted, I've taken my fair share of mind-numbing jobs because earning money is necessary, but thanks to reading and writing I'm able to think about and critique an economic systems which encourages manufacturing over art. I'm sick of hearing people ask me what I'm going to do with my Arts degree. I'm sick of hearing my fellow Arts graduates say things like, "I only have an Arts degree." Instead of apologizing for our degrees, we should be enraged that the world in which we live doesn't give reading and writing the respect it deserves. I'm sure generations of French lesbian poets dealt with plenty of naysayers, yet that didn't stop them from being badass literary ladies – so badass, in fact, that they've managed to spark a controversy in 2012 that's being written about on the world's most popular independently-owned website for queer women. If that's not testament to the survival power of art, especially art from dismissed minorities, I don't know what is. I think the French lesbian poets would be pretty damn pleased with themselves.