This week when I am travelling for a godawful amount of time on a romantic bus ride to New Jersey's scenic plains and factories, I will think back on the week we just had and know in my heart that we're on the verge of taking over the entire planet. Then it will be Thanksgiving and I will put a rainbow on everything while I eat stuffing for three hours. Write that down.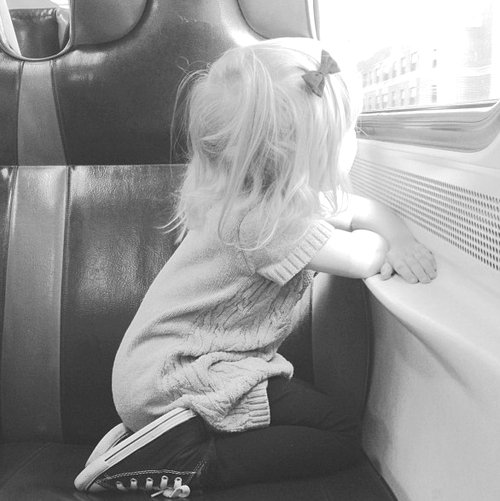 This Sunday I'm gonna warm your heart and soul with stories of queer victories of all stripes!
Emanuel Rules
Rahm Emanuel has been a supporter of gay marriage for a little while now, and he's come out in full, swinging support for it once again as Illinois begins to consider it within the legislature.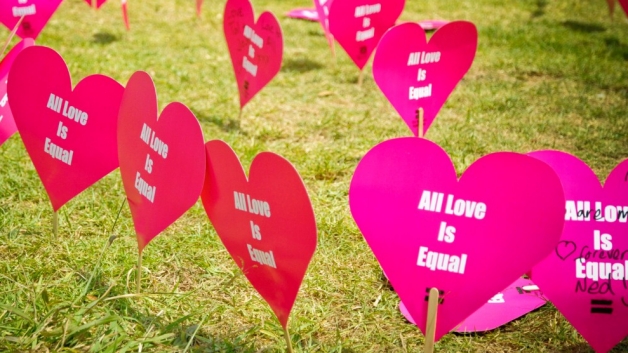 Via his letter to the Chicago Sun-Times:
While we have come to a greater appreciation for the contributions of the GLBT community, gays and lesbians are still denied one essential freedom: the right to make a lifelong commitment to the person they love. […]

The City of Chicago and the State of Illinois have a special place in our nation's history as leader in our nation's struggle to equality to all. Marriage equality is the next step in our nation's march forward. Illinois must lead the way.
Following his statement, Emanuel has received public messages of both support and opposition. But he doesn't give a fuck because RAINBOWS EQUALITY AND QUEERS!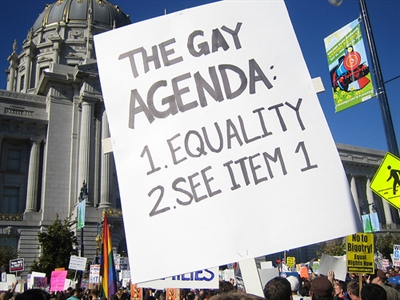 We Run This Shit
Gay people decided the election. WATCH OUT MOTHAFUCKAS!
Had the LGB population voted the same as the national average, President Obama would have only received 3,082,235 LGB votes," the HRC said in its analysis. "In other words, because the LGB community swung so significantly to President Obama, he received 1,510,901 more LGB votes – an astounding 45.7% of the President's total popular vote margin."
Money Run Everything
A glimmer of hope is here in the form of data skewing to the side of "people with money finally spending it on good shit." Four for you, you guys! Whoever you are. Is this you?
+ The Ali Forney Center is back on the upswing.
Donors have stepped up to help the Ali Forney Center, an organization serving homeless LGBT youth in New York City, after its drop-in center in West Chelsea suffered severe damage during Hurricane Sandy. […]

After executive director Carl Siciliano posted about the destruction on Facebook, donors came through with $100,000 in three days, and the total has now grown to $250,000, the Associated Press reports. Contributions have come not only from the U.S. but from England, France, Sweden, Canada, and Mexico. Celebrities have helped out, with board member Ally Sheedy and Mike Ruiz hosting a fund-raising event for the center last Sunday (watch Sheedy talking with MSNBC's Thomas Roberts, below), and Pam Grier and Joseph Gordon-Levitt making pleas for help via Twitter. […]

"I wish every day thousands of people would help get homeless kids off the street," Siciliano told the news service.
+ In 2011, the National Organization for Marriage suffered a 1/3 decline in their donations from the year prior, receiving only 6 million dollars. Hopefully the 3 million loss from 2010's donation totals went to like, our fundraiser or something. Also, maybe this year they'll suffer a loss of like, 5.9 million dollars or something! Cross your fingers.
Very Important Queermos
All we do is win. I've told you this before, I think. It bears repeating, though. Three times, in fact.
+ Cuba elected Adela Hernandez, 48, to public office as delegate to the government of Caibarien. She is the first publicly elected trans* person in the region's history.
+ Illinois' Mary E. Rowland is now one of the few openly LGBT federal judges in Cherry Pie In The Sky America The Beautiful.
+ Tina Kotek of Oregon has been elected House Speaker for the state, and is the first LGBT person in the United States to lead a state legislative body.
Cool Cat, Hot Chick
Ugh, this cat adopted a baby chick and cuddled with it and I just can't even.