Good morning, Autostrudels!
I'm writing you from my kitchen table (orange, kick-ass and vintage '50s, thanks for asking), drinking coffee, shaking off dreams, and wiping sleep from my still-tiny eyes. It's twelve thirty p.m.
Yeah, that's right. I'm a night owl. And I'm tired of being ashamed of it!* It's a good thing. Waking up at noon is just one of the many perks of being self-employed, working mostly at night, and not having too much pesky ambition. Oh yeah, and it also means I'm smart! Night owls tend to have higher IQs. People with higher IQs also tend to drink more. That's not really relevant, but I wanted to let you know that if you, like me, woke up hungover at noon last Wednesday, it's not because you're lazy and self-indulgent. It's because you're a genius! A freaking genius!
+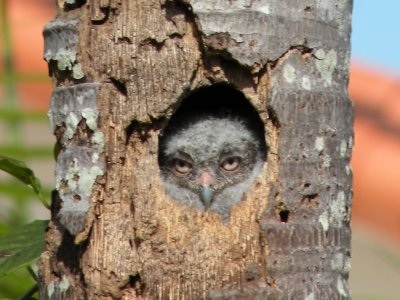 +
"Society" at "large" tends to view night owls as lazy, indolent, slothful, shiftless, negligent, slack, lax, lackadaisical and far too reliant on online thesauruses. There's that saying: "The early bird gets the worm." And yeah, I get it. The early bird probably does get the worm. But so does the midnight tequila drinker. I'm just saying, there are more fun ways of getting worms, if worms are what you're after. You can probably also go to one of those gas stations/bait shops along rural highways and pick up a styrofoam container of worms for, like, $3.99. Or you could mail order worms here. Or you could look deep into yourself and question why you have such an irrational and insatiable need for worms in the first place.**
+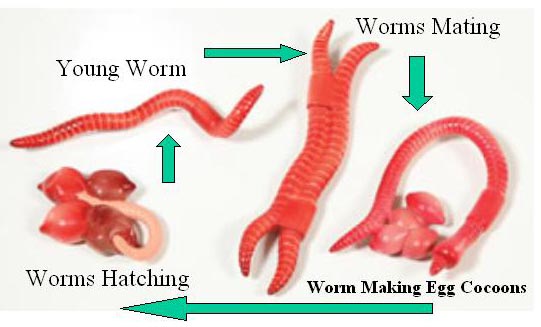 +
To say I'm not a morning person would be understating it. I flat out refuse to do anything in the single digits. What's that, hotel I'm staying in? There's free breakfast from 7 to 10 a.m.? I'm sorry, I stopped listening as soon as your mouth started shaping the first syllable of "seven." You might as well tell me free breakfast is served between the 16th and 17th centuries***, because it's just as likely I'll turn up there.
If I have to be up in the single digits, I react to morning like I'm visiting a foreign land. I stumble around lost and fascinated, completely perplexed by things morning natives take for granted. This is interesting, all this breakfast and achievement. And what's this called again? "Early morning sunlight?" No, I've never seen that before. I had no idea it could do that. The light I'm most familiar with is the glow of Gawker on my computer at 2 a.m. Painters don't tend to depict that one quite as often.
+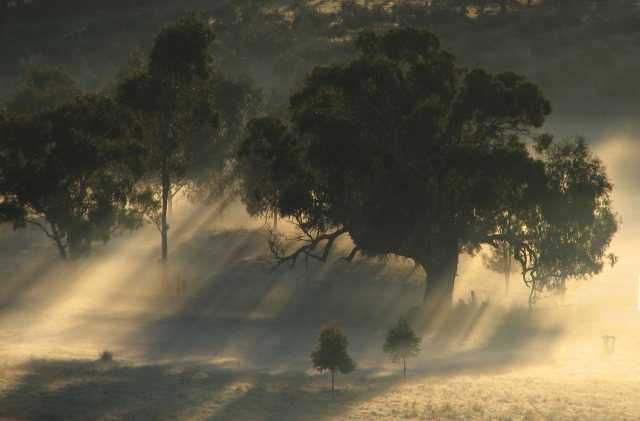 +
I may have inherited night owlness from my mom (orange, kick-ass and vintage '50s, thanks for asking). And with my nocturnal ways, comes a love of sleep so pure it rivals Tim Tebow. (That's a virgin joke, you guys.) I get psyched when it's time to go to bed. I suit up. I get into my jams, chuck in my mouth guard****, pop in some ear plugs, pull down my eye mask and sleep like it's a sport and I'm about to win. If I could sleep competitively, I would. As it is, sometimes I wake up shouting, "In your FACE, suckers!" to no one in particular.
Maybe one of the reasons I love sleeping in so much is my t-shirt sheets. Do you have t-shirt sheets? The answers are either "Yes, of course" or "No, I haven't yet figured out how to life a full and amazing life." T-shirt sheets are the best. The only way t-shirt sheets could be more comforting is if they whispered, "You're making the right choices in life." When I hit the snooze alarm, it feels like they do.
+
+
There is nothing like the feeling of hitting that snooze alarm in the morning. There's also probably nothing like the feeling of owning your own home, but only one of these things I can immediately accomplish. I can't get a mortgage together, but I can get nine more minutes of glorious sleep. I don't mind. I'll own real estate in my dreams. For nine more minutes, I'm living in a pancake castle with mom and that guy from the Old Spice commercials who's also kinda my mom. It's weird, but I like it.
What's your deal, Autostrudels? Are you night owls, morning larks, or somewhere in between? Let's fight it out in the comment thread!
+
* Actually, I've never really been ashamed of it. Except when I realize the comments I leave on my high school friends' Facebook photos are time-stamped 3:42 a.m. Yeah, congratulations on your Ph.D. and new baby. I'm also doing super important stuff.
** Unless it's for vermicomposting, which makes you sound kind of hot and German, and is also a good topic to kick off a conversation with that cute girl selling gluten free, organic quinoa brownies at your local farmer's market. "Those brownies look so rich and moist. Much like my vermicompost." THEN YOU MAKE OUT.
*** If I was going to the 16th and 17th centuries, I'd totally make friends with kick-ass Italian painter Artemisia Gentileschi. Don't know who she is? Not a problem; that's what the internet is for! Especially if you have work to do that you're procrastinating by reading Autostraddle. Procrastinate the procrastination by getting to know Artemesia. Also, you're welcome for your new cat's name.
**** My dentist told me the mouth guard would "cut down on the night time grinding." It was all I could do not to elbow him in the rib, wink, and say, "Heh, in more ways than one, doc."