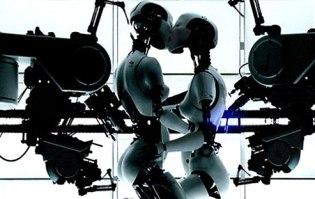 SHE BLINDED ME WITH SCIENCE: The last major study on the genetic origin of homosexuality was conducted 18 years ago by Harvard neuroscientist, Simon LeVay and now "www.Clicck.com has signed an exclusive agreement with GenePartner, one of the world's leading genetic testing companies, and is currently engaged in collecting and identifying the genetic patterns found in the DNA of LGBT men and women." That's right, who needs Harvard when you've got COMMERCE!
The press release continues: "The two companies are quite confident that collaboration will result in a unique algorithm that proves once and for all that gay and lesbian individuals match along the same lines that straight individuals do and will be available to the LGBT community as an enhanced service on Clicck's website next year."
Yup, they're gonna prove the gay gene, and then they're gonna use your DNA to find you a boyfriend. Basically they want to do for you what your parents never could, 'I know that you're gay, and it's not your choice. Coincidentally, I have found your lesbian soulmate, wanna go have pizza and play checkers?'
If that doesn't work, you can try KC Danger's Tips for Picking Up Chicks.
MARRIAGE: How bitter am I that I can't enjoy this lively nerve debate about marriage between our  Goddess of Depression Elizabeth Surly Wurtzel and some dude without thinking GOD you're so LUCKY to even be able to CONSIDER it, assfucks … Oh Lizzy you go on and on … "I'm with you on the whole toasting thing too. For once, it would be nice to hear the good things people have to say about me rather than find out what I've done wrong on Gawker … Marriage seems to be the death of heat. It's the beginning of domesticity, which is a nice thing, for sure, but it's the end of hotness. I think there's something about getting all the paperwork done — making it legal — that just kills the fire."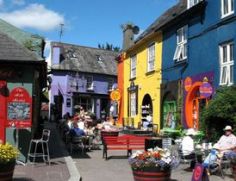 THE MALE BIAS: US trade magazine Publishers Weekly has come under fire for failing to include a single woman in its list of the top 10 titles of 2009 …. Hello Margaret Atwood and Lorrie Moore and Mary Gaitskill all had new books this year. DAMN THE MAN!
GREEN: Good Magazine reports on the Transition Towns debate. Transition Towns, if you haven't heard, are communities that are preparing themselves for peak oil and climate change by reducing their energy use and carbon emissions, eating locally, and sometimes even setting up their own currencies. There are 243 official Transition Towns at the moment (the list is here). And someone is really pissed about it: "all over the world, groups of people with graduate degrees, affluence, decades of work experience, varieties of advanced training and technological capacities beyond the imagining of our great-grandparents are coming together, looking into the face of apocalypse… and deciding to start a seed exchange or a kids clothing swap."