LILITH FAIR:
It is still surprising how few people were interested in attending the return of the summer music festival celebrating women in rock. The original tour featured singer-songwriters, girls with guitars and pianos including Sheryl Crow, Fiona Apple, Jewel, the Indigo Girls and Tracy Chapman.  Subsequent years added bands like then-newcomers The Murmurs and Tegan & Sara into the mix.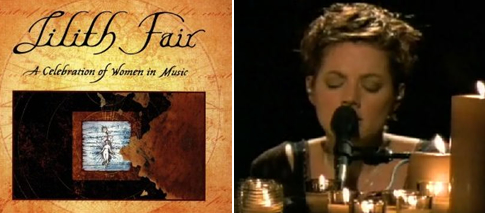 Now, in a new interview, Lilith creator (and musical accompaniment to my coming out experience) Sarah McLachlan confirms that it's officially over. Sadface.
"It's done. And that's okay. It's about learning more from our failures than our successes, and it was a beautiful organic event that happened at a point in time when it was really needed. And bringing the same thing back last year really didn't make any sense, in retrospect, without due diligence being done on how women have changed. Because in 12 years, women have changed a lot. Their expectations have changed, the way they view the world has changed, and that was not taken into consideration, which I blame myself for."
Maybe it was the ticket prices in the worst touring recession of the past decade, maybe it was the lineup of artists, or maybe it's hard to re-create the pure artistry that happened from 1997-1999 when we're now living in a Ke$ha world. I miss the 90s. Guess that means we're going to the Michigan Womyn's Music Festival this year!
THE REAL WORLD:
Has anyone committed to the new season set in Las Vegas? No confirmed homos as of yet, but we'll obvs keep you posted if any show up. Anyway, RW co-creator Jonathan Murray reflects on cast behavioral changes over the 25 seasons. Sidenote, there was a Real World: Hollywood?
"The way young people consume alcohol, that's dramatically changed. I think there wasn't this word "binge drinking," in the early nineties. I think we first noticed that in Hawaii, when Ruthie drank too much. We saw that there was a real issue of drinking among young people. Back in the early nineties people were a little more prudish, a little less exhibitionist."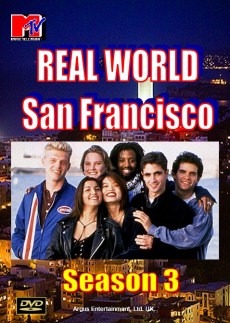 Most surprising were his comments about the Washington D.C. season, which we found extremely refreshing, and featured bisexual Mike, whose storyline of becoming an activist with HRC and coming out to his parents received major airtime:
"When we did the D.C. season, in all the excitement of Obama coming in and young people being engaged — it landed with a big thud. When we talked to our viewers, [they said] they didn't tune into The Real World to watch a discussion of religion, which they saw as esoteric. They said if they wanted to watch that they would watch CNN. That reminded us that the issues need to be very personal and individual."
.
Is there a particular season that holds a place in your heart? I still have RW: Boston on VHS somewhere in my apartment.
.
GLEE:
What's this about a full album of The Warblers? I want to go to there. Darren Criss announced on Regis & Kelly yesterday that an album of "all the songs we've done, plus some new tunes" will be released in April.
.
JODI PICOULT:
Her new book, Sing You Home, focuses entirely on gay partnership and explicitly pushes for gay marriage and equal rights. Looking for something else to write about other than raising children to harvest their bone marrow or whatever that last one was about, Picoult's son came out to her as she began work on the new novel and got her wheels turning. The book is dedicated to him and she tells USA Today:
"It suddenly became more than just a philosophical study. It became the mission of a mother. Because when Kyle is ready to get married and have kids, I don't want him to have to jump through hoops."
KATY PERRY GETS 'BORN THIS WAY':
Katy Perry got a huge response to her acoustic cover of "Born This Way" in Paris this week:
MICHELLE RODRIGUEZ:
Can't wait til she starts jumping on couches to prove she's a hetero.