Hello and welcome to National Sandwich Day, Executive Editor Laneia's favorite holiday. This year we're taking an avant-garde approach to the holiday, because in 2013, Laneia published a recipe for Apple Damn Sandwiches and thus our Sandwich Beat peak had been reached, and our work here was done.
Still though: we really do love sandwiches.
On another note, there is a whole range of cookie items also known as "sandwiches." How about that? That's what we're ranking today. Before we get into this, I would like to say that aforementioned Laneia had a LOT of opinions about this list I was making. Specifically, she was very concerned when I suggested the inclusion of several types of cookies that she identified as "pies." For example: Moon Pies, Oatmeal Creme Pies. So if you want to know why those aren't on this list, you'll have to @-reply Laneia.
The opinions of my workmates are also included in chat format.
---
22. Snackwells Creme Sandwich Cookies
I'm perpetually confused regarding the fact that it's not 2003 anymore and yet, Snackwell's still exists. Listen. Just treat yourself to an Oreo.
---
21. Pumpkin Spice Oreos
Even though Original Recipe Oreos themselves and all varieties therein appear later in this list, I needed to take a special time out to warn you against purchasing these cookies. You might as well just put on a sheet mask and watch a Tori Spelling Christmas special.
---
20. Swedish Fish Oreos
Again — we'll get to the whole OREO Family later, but these deserved a special mention for AUDACITY.
Erin: what of the swedish fish oreos
Rachel: we rebuke swedish fish oreos
Laneia: omg riese add that to my screed please
Riese: i will
Laneia: totally forgot about that fuckshit
Rachel: swedish fish oreos are far from the light of heaven
Erin: They are… So dark
Rachel: they dwell in a place of sin
---
19. Sugar Wafers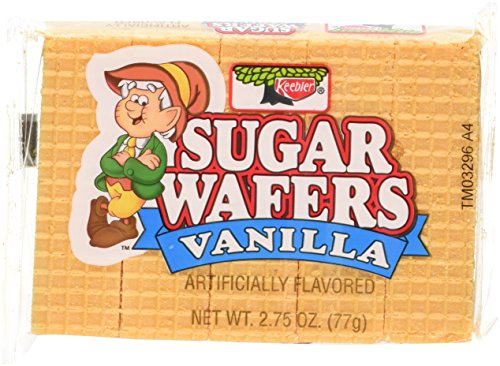 Rachel: Unsolicited opinion: these cookies are bullshit
Riese: i think those are punishment cookies
Alaina: co-signing rachel's distaste of sugar wafers
Laneia: sugar wafers are southern grandpa cookies
unapologetically
Stef: sugar wafers are basically lincoln logs, nobody eats those even if they're desperate
Carmen: i eat sugar wafers
i love them
Mey: Those are my dads favorite cookie
Stef: your dad is a lie
Mey: Stef I'll tell my dad you said that
Stef: you are also a lie
wait is carmen your dad
Several hours later, Kaelyn piped in to note, "i also like sugar wafers, cardboard sugar cookies of my heart, and their close cousin Goya wafer cookies. no shame." Kaelyn just had a baby, so, I guess she can eat whatever she wants.
---
18. Duplex Sandwich Cremes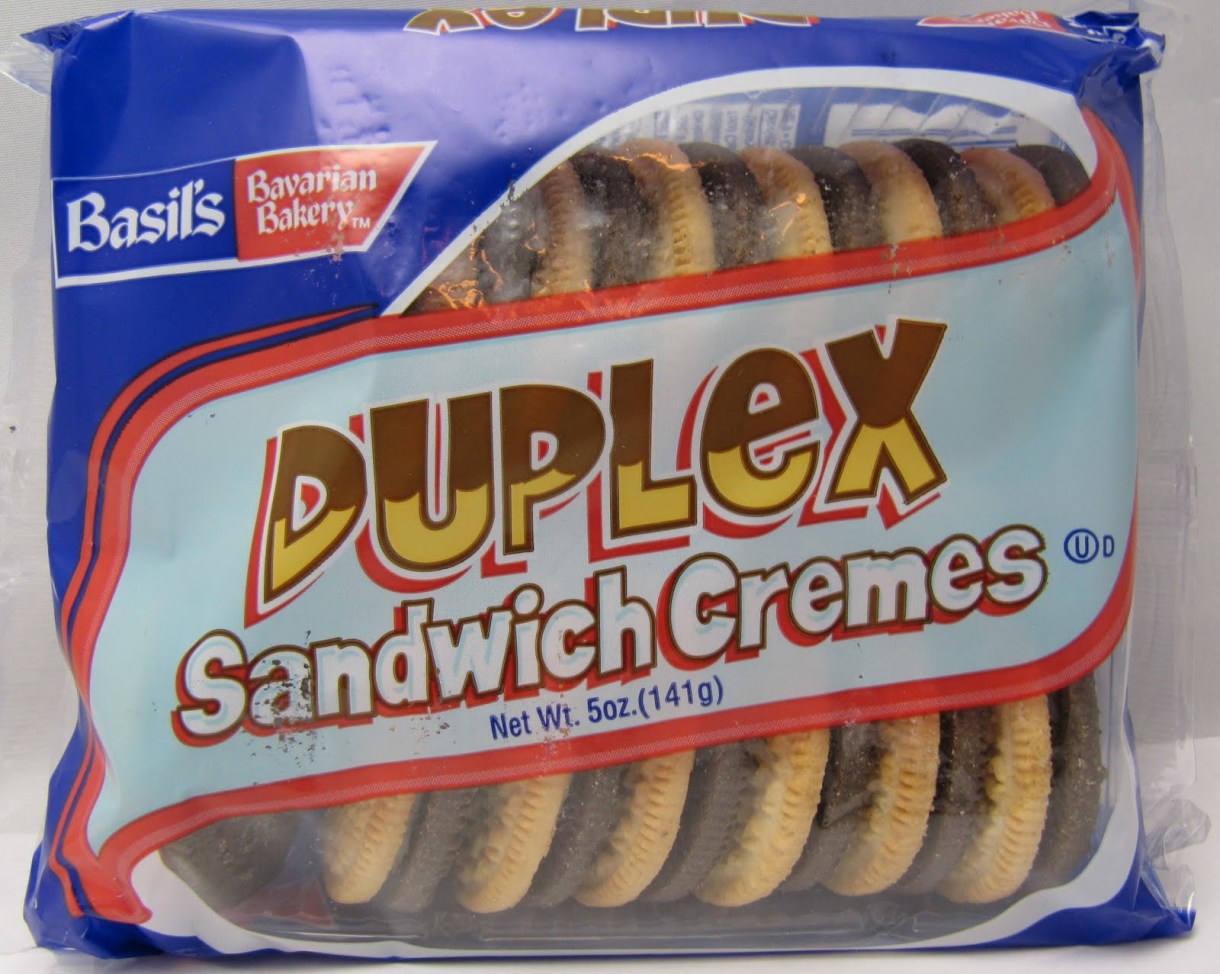 I used to eat little packages of these from the local bodega every single day, and now I have to spend the rest of my life repenting for what I have done.
---
17. El Fudge Cookies
Riese: Does anyone have feelings about EL Fudge cookies
Erin: Bad
Laneia: EL fudge is strictly for children, as no adult can actually eat them with any dignity or hope for their future
Erin: laneia's right, yet again
---
16. Milanos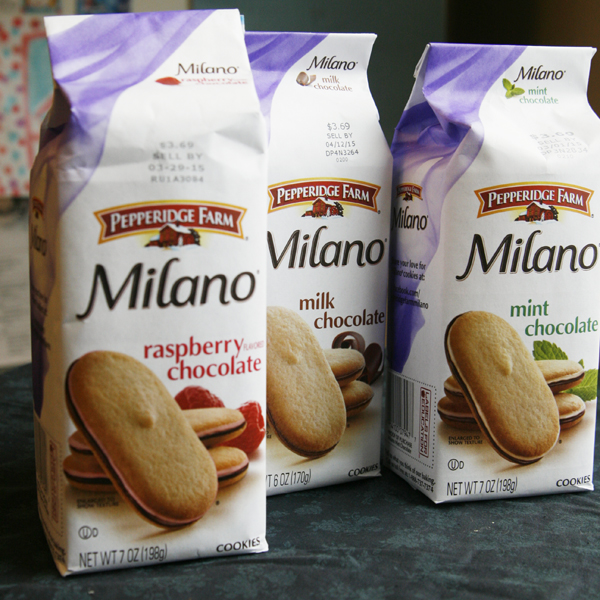 Everybody gets so excited about Milanos as if you cannot purchase Milanos at the outlet mall. Milanos are a fraud. Milanos are soft-ish hockey pucks. The ratio of cookie to filling is all wrong. Much like heterosexuality, Milanos are well-loved and popular but I don't really understand the appeal.
---
15. Oreos
I like Oreos and so does Carmen Rios and so does milk but my right-hand woman and Autostraddle Executive Editor Laneia does not. To be fair, I am a WEE BIT weary of Oreos because you ALWAYS get Oreos in your teeth and that's the worst! But they taste really fucking good. Here's Laneia:
"Oreos are dry crumbly sugar chunks of gunk. you'd be better off just spooning refined sugar down your throat and calling it a day. at least that way you wouldn't get the chocolate stuck all over your teeth (and you WILL get chocolate stuck all over your teeth if you eat an oreo.) another thing about oreos? They jumped the shark years ago with their flavor variety: marshmallow crispy, berry, birthday cake, LEMON. Stay in your fucking lane, oreos. Your dry, chocolate chalk sugar lane. Worthless."
---
14. Vienna Fingers
Laneia: that is an oblong oreo!!!!
Stef: no it's different. it's from europe
Laneia: it's an oblong oreo named after a body part
Stef: this is an oreo with that accent lindsay lohan has now
---
13. Grandma's Mini-Sandwich Cremes
Grandma's mini-cremes are smaller than your average cookie, because Grandmas get smaller when they get older.
---
12. Lemon Cremes
Uncle Al might not have his shit together when it comes to controversial flavors like "chocolate" and "vanilla," but when it comes to Lemon Cremes, Uncle Al will make the proverbial lemonade and you will like it.
---
11. Jammie Dodgers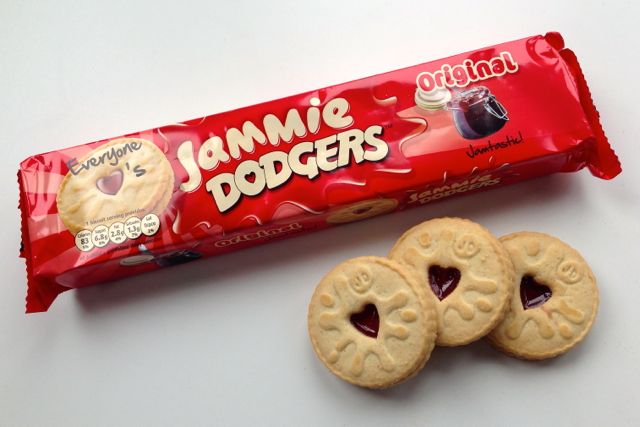 This is a nice type of cookie to eat if you are in the UK, having a tea party with your fancy British friends. I'm guessing. I've never had these. I just think the name is cute and I'm putting it on a shortlist for my unborn child's name, right underneath "Uncle Al" and directly above "Laneia."
---
10. Carr's Ginger Lemon Cremes
Another gift from across the pond, this particular snack describes itself as an "English Tea Cookie," which makes perfect sense if English Tea is code for "marijuana" because this flavor combination is perfect for that sort of activity.
---
9. Trader Joe's Cookie Butter Sandwich Cookies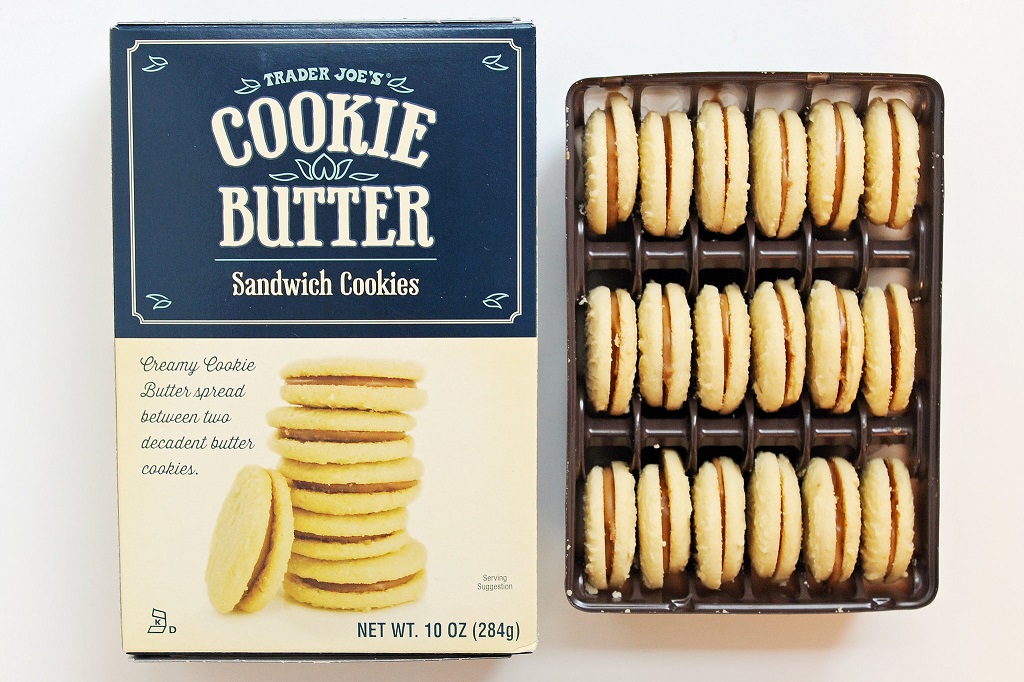 Trader Joe's is constantly getting away with this kind of thing. I already feel overwhelmed by the existence of Cookie Butter, eating that shit between two decadent butter cookies is more than any woman should ever be asked to handle.
---
8. Maple Leaf Cream Cookies
Vapid Fluff Editor Stef Schwartz testifies that these cookies are very good and "randomly vegan," much like Canadians themselves.
---
7. Macarons
The upside to these cookies, which hail from France, land of romance and intrigue, is that they taste good. The downside is that our NSFW Editor, Carolyn Yates, is allergic to them. So proceed with caution.
---
6. Newman-O's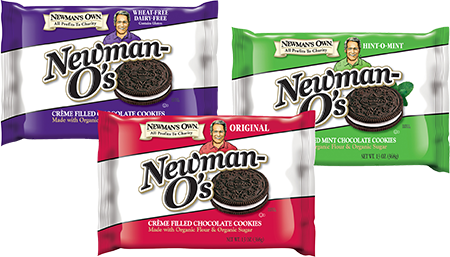 Newman-O's pack all the punch of an Oreo, but you can buy them at Whole Foods, which means they also pack the sweet carress of an organic farmer who wouldn't want you to get refined carbohydrates or processed sugar stuck between your teeth.
---
5. Brussels Cookies
Pepperidge Farm may have literally ruined American cookie culture forever with their wannabe "Milanos" line, but whoever got the free trip to Brussels did not come back empty-handed. They came back with a perfect cookie.
---
4. Trader Joe's Peppermint Joe-Joes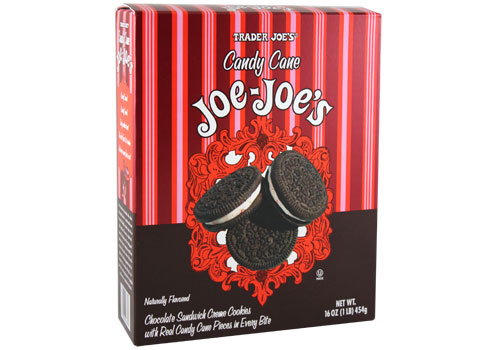 These cookies are so good it's stupid. Again, Trader Joe's. If Trader Joe was a butch lesbian named Taylor Jo, I'd marry her tomorrow.
---
3. Nutter Butters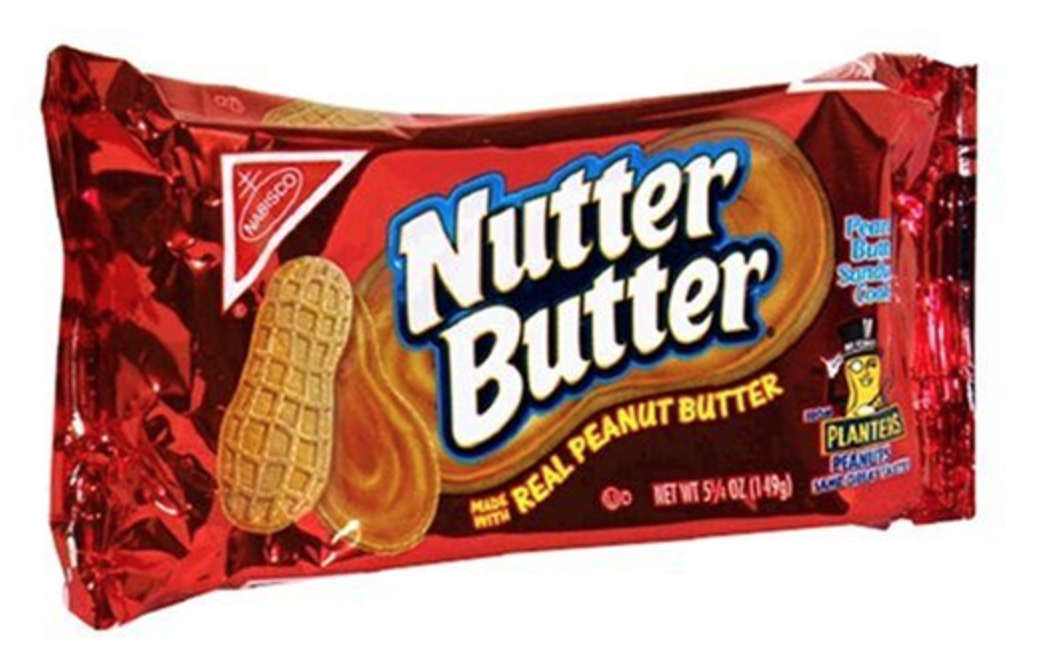 One time in High School I was driving back to Michigan from Ohio with my boyfriend who I'd lightly cajoled into accompanying me to my grandparents' anniversary party and he was reading me a Flannery O'Connor story and I got so caught up in the story that I accidentally drove us all the way to Indiana. So: everybody was in a really good mood, really feeling excited about things and on top of the world. Except for my boyfriend, 'cause I'd said something rude to him the night before in front of my cousin 'cause I'd felt embarrassed that he was being snobby about movies and wanted to overcompensate. I know, I was a dummy. Honestly, this boyfriend is a truly excellent person but whatever, we were 17 and didn't know our asses from our IQs.
So, again, feeling really blessed about our predicament and the prospect of even more hours in the car together, we stopped at a gas station in Indiana to fuel up for our Return Trip of Regret. As I was pumping my Mom's mini-van, my boyfriend went inside the station, later emerging with an ENTIRE BOX OF NUTTER BUTTERS.
Reader: it was Passover.
IT WAS PASSOVER AND I WASN'T ALLOWED TO EAT NUTTER BUTTERS AND HE ATE THEM IN FRONT OF ME ALL THE WAY BACK TO MICHIGAN WHAT THE FUCK.
Like you don't just roll around in a pile of money next to a poor person, do you? Of course you don't. Nutter Butters are a gift from the same G-d who wouldn't let me eat them that particular week. I'm still mad about it.
---
2. Do-Si-Do's
This is basically Nutter Butters: Girl Scout Edition. If you have a good idea for a cookie, tell a Girl Scout, because she'll make it even better.
---
1. Homemade Oreos by Laura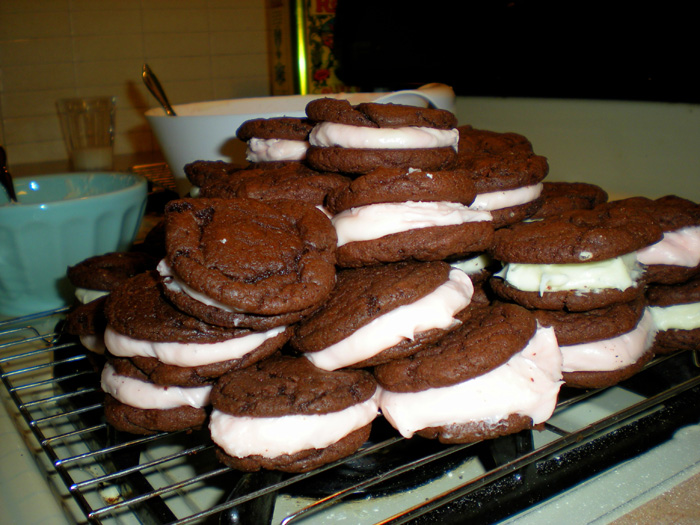 Laura Wooley began on the Autostraddle Team as Intern Hot Laura, worked her way up to Contributing Editor and then eventually Associate Editor. Then she left us for Law School and continues to work at camp. But when she wasn't busy participating in the timeline I just described, she was probably sitting at home, making you (me) some damn good cookies.
You can't find Laura's Oreos at a store, because much like Laura's hair, they exist only insofar as Laura herself exists, and made you cookies. (Or didn't. If she did, you'd know.)
---
Please remember that if you feel offended by the ranking or exclusion of your favorite sandwich cookie, be sure to comment with as much punctuation and all-caps as possible.