Remember Mark Regnerus' "family structure" "study" that tried to investigate whether or not there was really a difference between gay and straight parents? Remember how fucked up that study was and how it didn't even clearly define sexual orientation, but instead asked adults whether their parents had ever had a same-sex relationship or encounter? Then a bunch of other researchers got pissed about the study? Then the journal that originally published the study did an internal audit and found the whole thing to be bullshit? Now, in a new interview, Regnerus has said, "I take pains in the study to say this is not about saying gay or lesbian parents are inherently bad" and basically claims the study isn't about gay parenting at all.
This roller coaster has been fun for all of us, hasn't it? I think it was the most fun for the National Organization for Marriage (NOM), who jumped right on the study as scientific proof that gay and lesbian parents make terrible parents — just what they were after! Finally, scientific evidence in support of their bigoted ideals! Maybe they'd finally have a legitimate study to reference, unlike that one about conversion therapy.
Last Friday, Regnerus, perhaps prompted by the hundreds of researchers who have called him out on his skewed methodology, told CitizenLink, a Focus on the Family affiliate, that while he stands behind his findings, he regrets his word choice: "I said 'lesbian mothers' and 'gay fathers,' when in fact, I don't know about their sexual orientation." That because participants in the study were asked whether or not their parents ever had same-sex relations, not if they were gay or straight. It seems like someone never learned the difference between experiences and identity.
In Regnerus' study, he writes in the abstract,
"I compare how the young-adult children of a parent who has had a same-sex romantic relationship fare on 40 different social, emotional, and relational outcome variables when com-pared with six other family-of-origin types. The results reveal numerous, consistent differences, especially between the children of women who have had a lesbian relationship and those with still-married (heterosexual) biological parents."
Lest you start wondering what these differences between children of women who have had lesbian relationships and those with married heterosexual parents actually are, I'm here to tell you to stop worrying about the potential harm you might cause to your present or future children. Out of all of these women who have had lesbian relationships, only two were actually raising children together.
"…a lot of people who were critics of mine will say: 'Yeah, we know that, obviously, family structure matters,' and then they'll complain, 'Why didn't you find many stably coupled lesbians?' Well, they just were not that common in the nationally representative population. There were two cases where they said the mom and her partner lived together for 18 years. There was another several who lived together for 15 or 13 years. So, stability in the sense of long-term was not common.
While what he's suggesting is that gay couples don't stay together long-term, his interpretation of the data is suspect. What was the last peer-reviewed study that you saw that only found 2 stable lesbian relationships out of a sample size of 248 same-sex relationships? Something here is just not quite right. And while he sees the data as indicative of problems with same-sex relationships, it appears that what he's really looking at are the differences between still-married heterosexual biological parents and parents who have had same-sex affairs. Are these actually comparable? That's like comparing married biological parents to parents in unstable marriages or divorced parents but labelling the latter group "gay and lesbian parents." What we have here is a study that proves absolutely zero about the outcomes of gay and lesbian parenting.
We've talked at length on Autostraddle about the all problems in the study, ranging from the socioeconomic implications of the study to the historical significance of asking adult children of parents who have had same-sex relationships in a time when many gay men and lesbians felt safer in sham marriages. What changes now that Regnerus claims his study isn't about parenting at all?
NOM and Focus on the Family have never been that worried about scientific facts, so I'm not sure Regnerus saying "This isn't about gay and lesbian parents being inherently bad" will change anything and certainly won't stop them from using the study as a foundation for their opinions.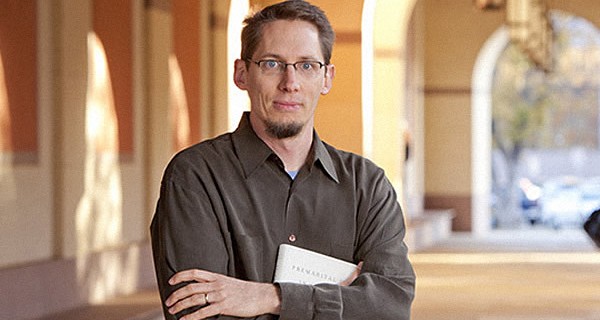 What Regnerus has done with his study is harmful. The methodology and assessments lead people to believe that gay and lesbian parents are inadequate when compared to heterosexual parents, despite the fact that virtually no gay or lesbian parents were studied, a fact that Regnerus admits himself. Perhaps Regnerus is attempting to regain some credibility within the academic community, but to me, it seems a little too late. By continuing to stand by his findings even though negligent word choice has brought around harmful assumptions gay and lesbian parents, he's mislabelling unstable heterosexual relationships as a problem within our community.
One interesting development in the "Are gays terrible parents?" saga is a new study that actually does focus on gay and lesbians as parents. Adopted children in heterosexual and gay households were evaluated after two months, one year, and two years in their new homes. Of the 82 children studied, 22 were placed in households with gay and lesbian parents. The study found absolutely no difference between the children placed with heterosexual parents and the children placed with gay and lesbian parents, "despite gay and lesbian parents raising children with higher levels of biological and environmental risks prior to adoptive placement."
At the end of the interview, CitizenLink says to Regnerus, "It often seems that the academy is becoming very politicized on this issue, much like the mainstream media — if you don't subscribe to a particular worldview, you are a heretic." You know, I can't help but think I've heard that somewhere before.