Despite our communal passion for the groundbreaking yet insufferable "hit" Showtime series The Real L Word, we somehow managed to miss the memo last week when Showtime released its latest — and hands-down its weirdest — new promo, "Opposites Attract."
Season Three, which takes place in both Los Angeles and Brooklyn, will begin ruining my life on Thursday July 12th at 10 PM. Here's a sneak peak of what that might look like:
There are also some new promotional photographs which reflect the aesthetic qualities of a Seventeen magazine fashion shoot, or perhaps an advertisement for Guess Jeans, Teen Spirit deodorant or tampons.
There's also this delightful poster starring Whitney and, I believe, Romi's ass: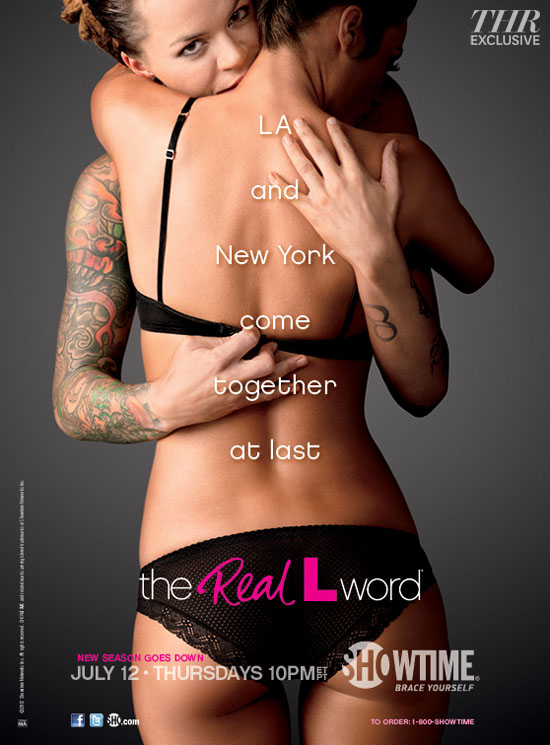 There's more fun to be had at the Showtime website, which features some "signature cocktail" recipes "inspired" by the television program, as well as some cast members' most favored beverages. There's also a relatively long list featuring some of Chow.com's favorite cocktails because, I assume, they have some promotional situation with Chow.com this year. You are invited to submit your own favorite cocktail recipes and maybe win a chance to have sex with Whitney. Wait sorry I mean, "a free copy of Season Two of The Real L Word." Just in case you didn't have enough fun the first time around.
What do you think of the new promo?