We've been doing pretty well with lesbian movies this season — Freeheld is wonderful and devastating and Carol might be the best lesbian movie ever made. Meanwhile, Stonewall, The Danish Girl and About Ray each found their own unique way to misrepresent and malign trans people.
Three new movies were announced yesterday with lesbian or bisexual characters and/or actors, and although I generally don't care about the future and don't like movies, these films remain relevant to my interests. Well, two of them do. One of them looks awful and we just want to bitch about it with you.
So let's take a look at The Good, The Bad and The Ugly!
---
The Good: Hannah Hart in "Dirty Thirty"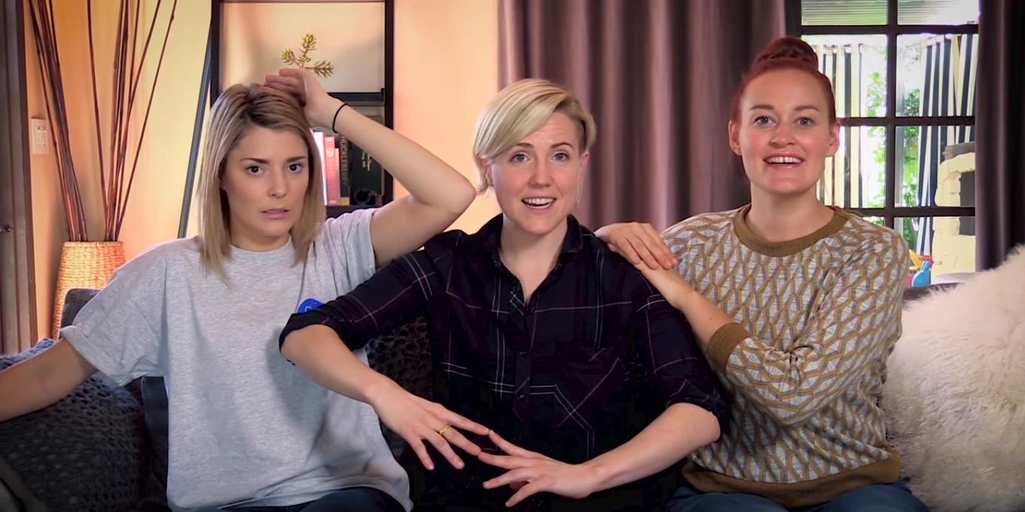 The big guns at Lionsgate have picked up "Dirty Thirty," a comedy starring YouTube sueprstars Grace Helbig, Mamrie Hart and Hannah Hart. The longform digital film is about a birthday party that goes off the rails, and was co-written by Mamrie and Molly Prather. 2014's Camp Takota was a hit, and partnering with Lionsgate will bring this winsome threesome to a whole 'nother level. We are basically assuming that Hannah will be playing a queer character because you know — it's Hannah.
---
The Bad: Michelle Rodriguez in "Tomboy: A Revenger's Tale"
Don't get too excited by the title. Michelle Rodriguez will not actually be playing a tomboy. In fact, if The Human Centipede didn't exist, this particular flick would be a strong contender for the Worst Movie Idea of All Time. Rodriguez will be playing a male "ace assassin" who gets double-crossed by gangsters and is then forced to receive gender reassignment surgery under the guardianship of a rogue surgeon played by Sigourney Weaver. The assassin is horrified to wake up as a woman and sets out TO GET REVENGE, "aided by a nurse named Johnnie, who also has secrets." I hope Johnnie's secret is that he works for GLAAD and is going to yell at everybody by the end of the movie.
Apparently the project originally had Frieda Pinto involved but "Pinto is no longer involved." Good job Frieda Pinto! GLAAD has already weighed in on the project, declaring, "We haven't read the script, but it's disappointing to see filmmakers turning what is a life-saving medical procedure for transgender people into a sensationalistic plot device. We are at a crucial moment in the public's understanding of transgender issues, and stories like these have the potential to undermine the progress we've worked so hard to achieve." It's also a ridiculously misogynistic premise, period. It's bad for women, bad for tomboys and bad for trans people.
Plus it's not even about a trans person, although it's already being billed as a movie about a "transgender hitman." A trans woman is a woman who was assigned male at birth, this movie is about a man who was assigned male at birth and is surgically altered against his will to more closely resemble a cisgender woman. As our Trans editor Mey Rude told me, "It seems like the cheapest way to capitalize on the trans "trend" that I've maybe ever heard. Having surgery doesn't turn a person from a man into a woman, it just changes how he looks. Also it makes me sad that Michelle Rodriguez and Sigourney Weaver, two actresses I love, would agree to be in a movie like this."
The story is based on a story by Denis Hamill. This isn't the first time Hamill's work has been adapted for the big screen — previous projects include "Critical Condition," which starred Richard Pryor as a con man who fakes insanity to avoid jail time and then finds an opportunity to impersonate a doctor during the chaos of a power failure. Walter Hill, known for The Warriors and 48 Hours, will direct.
The film will come out in 2017, by which time everybody will already hate it.
---
The Ugly BUT AMAZING: Kristen Stewart in a Lizzie Borden movie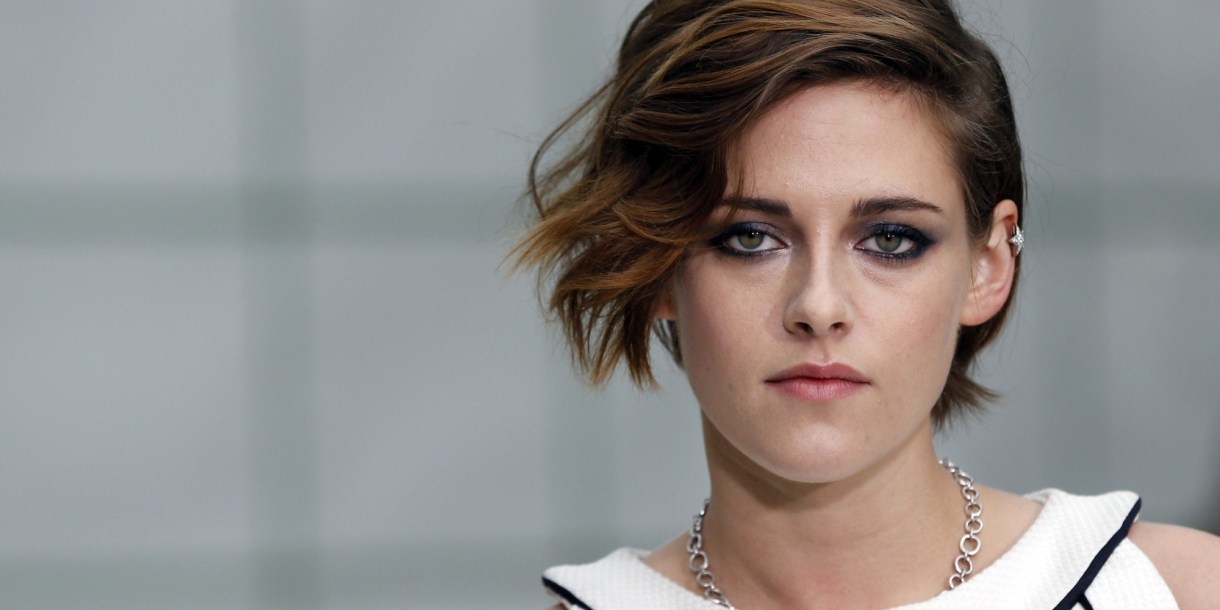 I'm sorry but I am obsessed with the Lizzie Borden story, so I cannot even be upset that the only film on this list that promises actual lesbian action ("actual lesbian action" is a top criteria for me when assessing a work of art) is about a sociopathic axe murderer. I'm also of the mind that stories like this aren't necessarily offensive because the crime in question is so singular that it doesn't really reflect on the lesbian/bisexual/queer female population in general. It's the more subtle yet absolutely misleading and damaging contemporary tropes peddled by movies like Chasing Amy that fuck us up. Also it's nice to hear that this film already isn't intending to cut the lesbian parts out, like so many stories based on historical events do.
Last year's Lizzie Borden Chronicles TV series starring Christina Ricci fizzled for me much like WGN's Salem did — it was compelling at first, but once it began veering dangerously off the course of the historical story it was based on, it got stupider and stupider and became eventually unwatchable.
Director Pieter Van Hees is taking his own crack at the story with a film starring Chloe Sevigny as Lizzie Borden and Kristen Stewart as her live-in maid, Bridget Sulliva, with whom Borden obviously had a love affair. I CAN'T WAIT.