Guess what?  You don't have enough time or money to go to the beach. You're reduced to envying those kids running under a free flowing fire-hydrant from afar and maybe if you're lucky making it rain with a garden hose. While there's no perfect solution as to how to keep cool on these hot summer daze, we can relish the challenge of how to put together a nice outfit that won't leave us drenched in sweat when we leave our fan filled abodes.
Head
+
Marc Jacobs made a straw hat collection and is selling them for $225 each. I had a Pepperidge farm coconut cake for breakfast this morning. Isn't life funny? Anyway, here's a hat for a fraction of that cost:
And here are some aesthetically pleasing baseball caps from Karmaloop that i'm feelin' on this hot summer evening: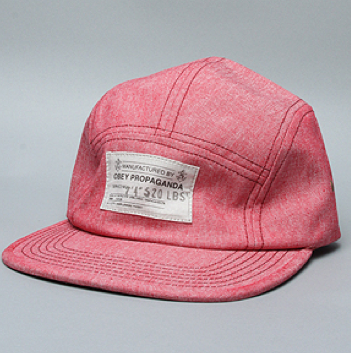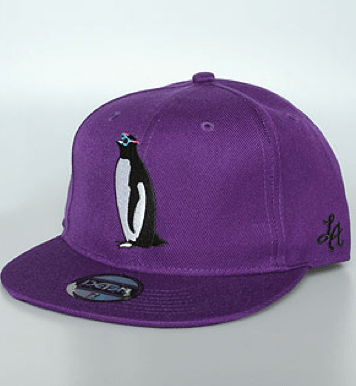 Hats are good because they keep the sun from beating all up on your face and protect your head from getting wet if there is a surprise thunderstorm which sometimes there are.
Shoulders
+
It's hard to look nice when you're Crinkle button down short-sleeve shirts are great because they can be classy or casual and are usually super-duper light and airy. If you're feeling cultural, try a Guayabera and rep Cuba for me.
You can get them over at Amazon in pretty much every color.
Or put a really light vest over your really light, possibly sleeveless, t-shirt.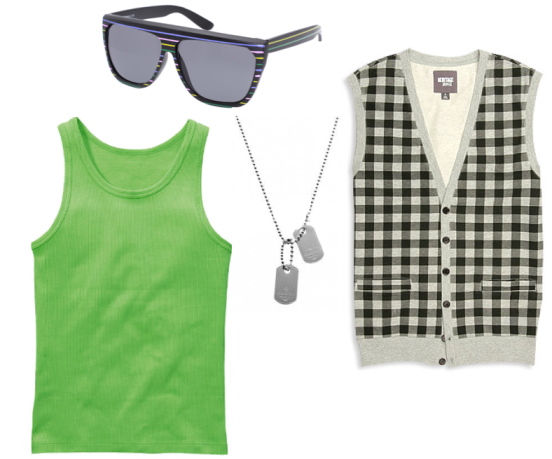 The tank top is $5 from Uniqlo , the sunglasses are $10 from Asos, vests like the one pictured above can be purchased over at Karmaloop.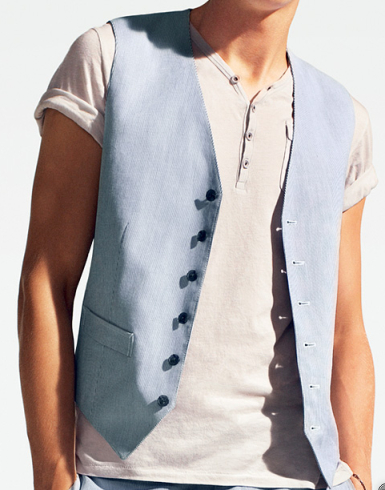 Snap-button dresses are great because you can tear them off really easily and jump into a pool.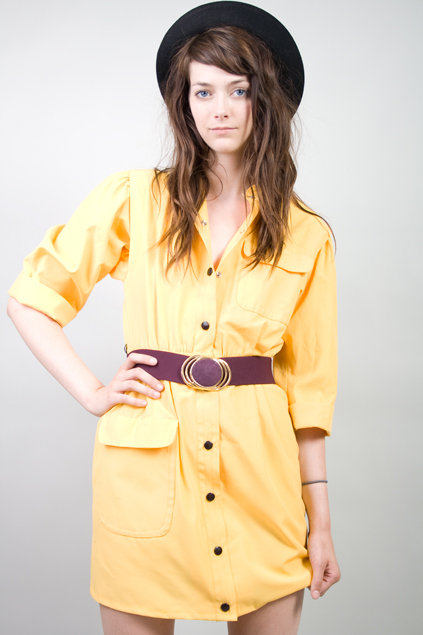 You can get this one over at BlueBird Vintage or shop around for others: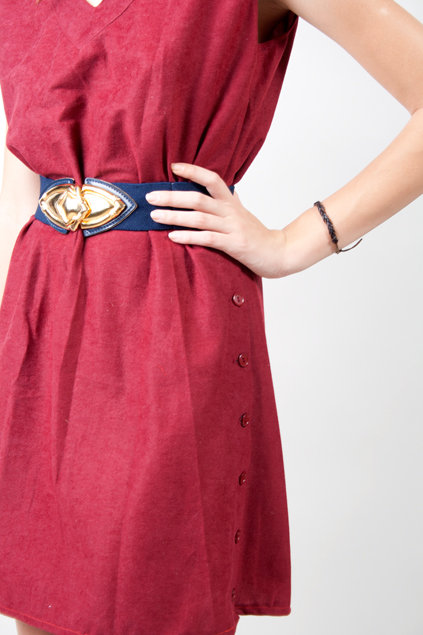 Knees
+
Two words: swamp ass. You feeling it on the subway? Are your thighs sticking the vinyl in your sweaty Wrangler Jeep? There is no cure. So what can we do? Not a whole heck of a lot. The goal here is to keep cloth-like materials above the knee to refrain from dying of heat stroke but not so short that it looks like you just robbed a Kids R Us.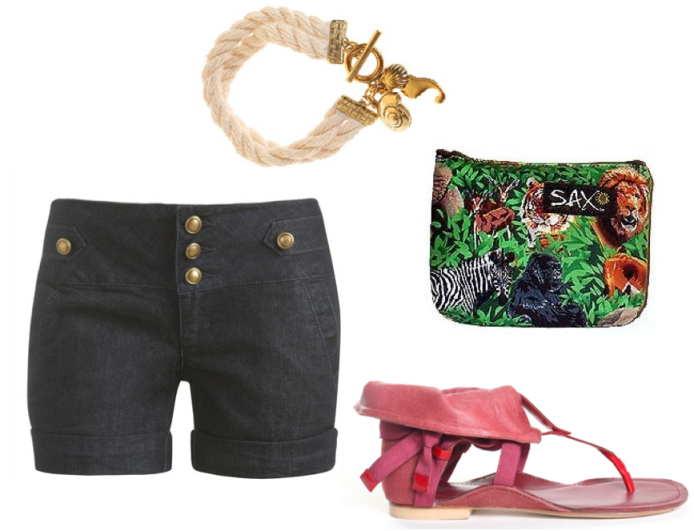 These mid-length shorts are from Arden B, the sandles are from Laura Brandon, and  the endangered animal clutch curtsy of is $7 from Amazon.
Chino shorts are fun for the whole family. Especially if you're feeling boyish/classic/like a sailor:
JCrew makes some lovely light shorts. You can wear them as-is or experiment with them a bit. If you want to wear them with the bottoms rolled up, perhaps even allowing the pockets to stick out, buy a bigger size than you need, since rolling them up makes them tighter. Or you can just cuff them. Add a belt / those suspenders you made the other day.
Toes
+
Flip-flops are like that childhood friend who you grew apart from kinda but who you will always consider a "best- friend" of sorts.
As much as I hate going in there because of the unshakable feeling that I just walked into a 12 year old's discotheque turned burlesque house, Abercrombie & Fitch / Hollister has some pretty solid beach sandles that remind me of this lifestyle and I guess that's the whole point.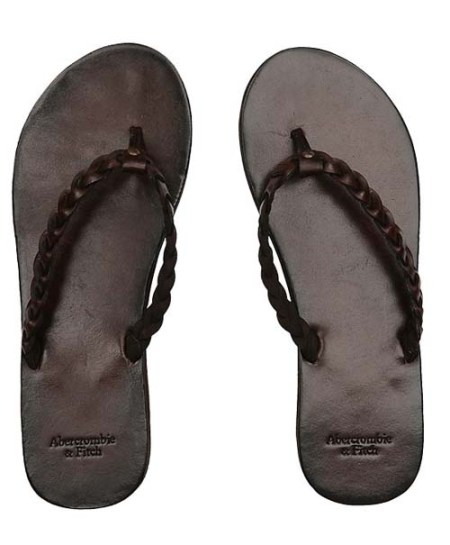 The opposite of flip flops would be these wing tip slip-ons; you know, for all your summer evening banquet needs.
Are you still getting over the fact that these exist? I'm not totally over it myself so it's okay. Let's just look at them for awhile longer.
Also, floating around the interweb are these: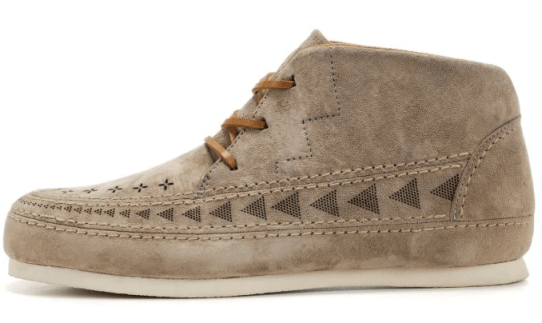 which are basically my fantasy and can be found over at VanEra. I'm really digging the "new high top" which is basically just the old high top only a little lower cut. Malibu Stacy with a new hat, you know?
Okay that's it. Hopefully at least one of you out there has one of those sweet fan/spray bottle things. Enjoy your summer gays.