We've made it to 2022 somehow. Through inertia and exhaustion and escapism and tedium and crisis and sheer hanging on, we've arrived in a new year.
At the beginning of 2021 I remember our collective yearning for it to be a better year than what came before. This year, I hear much less yearning and much more resignation. We are collectively too tired to hope and too burnt out to want to know any more bad news. As I've been prepping my year ahead forecast I, too, have been more hesitant to look at the future and try to wrap a meaningful narrative around what's on the horizon. There are big questions astrology can't answer. Astrology tracks themes, cycles, possibilities, and relationships as they unfold over time, and as an astrologer I'm adamant about respecting the mystery of how things do unfold. When messing with astroweather, it's worth considering how meteorologists predict the actual weather — they may be able to pinpoint that a big storm will begin at a certain time in a certain place, but they can't always predict the exact nature of the storm (freezing rain? snow? a wintry mix?) and have nothing to say about if you, personally, will be caught without an umbrella and splashed by a city bus as you duck between awnings. Which is to say, let yourself be curious but don't get too attached to one possible version of the future, especially right now as everything is still very much in flux.
We're in the midst of life-defining, world-changing times. In 2020, astrologers knew a big storm of some kind was coming — the astrological themes pointed to a death process for the old world and a new world struggling to be born. 2021 brought frustration and conflict as the astrology highlighted the tensions within and between us around the desire for freedom and collective responsibility. In 2022 the weather shifts dramatically. We get a pause. We begin to see this new world a little more clearly, though we don't yet get to stay there. Looking at the broader picture, we are still within a larger period of major, global change that likely won't stabilize until all the outer planets finish shifting one sign forward in 2026. In this perspective, 2022 is a year to catch our breath and rest as we get ready for another labor pang.
And rest is a real theme this year. The last two years have been dominated by conflicts between Pluto (goth power top into edge play), Saturn (business daddy into power play), and Uranus (the brattiest of bottoms into rewriting the rules). This year, our headline news concerns Jupiter, gay cheerleader of the cosmos, as she pirouettes and tumbles through one of her favorite signs — Pisces, offering gentle stoner vibes and unconditional love — and periodically cuddles with some of the aforementioned heavy-hitters, as well as Neptune, sensitive empath with food allergies who wants you to turn off your alarm clock and call in sick to work today.
It's enough to give one whiplash, the shift from years of grinding pressure to this. And while it seems like good news — I mean seriously, who doesn't want a break? — the astrology speaks more to our collective mood than to external events.
The tricky thing about Jupiter in Pisces is it offers us hope more than certainty. With Jupiter in Pisces, we believe what we want to believe. We want to believe that things will be okay. We want to believe that love can win, as the lawns of liberal America promise us. Living in that possibility can be magical, healing, and connective. Living possibility alone can also be escapist, irresponsible, and dismissive of the real crises that will continue to unfold this year. A change in the astrology doesn't mean we're off the hook for addressing climate change, racism, capitalism, and all the other dangers of our world. In the best of all worlds, this shift of Jupiter in Pisces will help us all believe that another world is possible, as the old anarchist book cover promises us. That we are all deeply interconnected. Jupiter in Pisces can increase our capacity for compassion, for social cohesion through empathy, for understanding sensitivity as strength. I want to believe in that world…
January begins with Jupiter having just tiptoed into Pisces and Venus still retrograding through Capricorn. This is a slow and mostly sweet month, best spent ignoring those ads encouraging you to join gyms or actualize your highest potential in 5 easy steps. Instead, let your potential rest for a bit. Curl up with a really good book you've been meaning to read. Learn how to cook something delicious. Call up long-distance friends. Write postcards. Don't be in a hurry to get anywhere concrete just yet. Mercury stations retrograde on the 14th, adding to the slowness of the time. Let 2021 go as slowly as you need to. 2022 will be there when you're ready for it.
As our collective mood is shifting, we're still in Venus retrograde. This means we're still very much sorting through relationships like one would sort through the bill at a restaurant, trying to calculate who owes what and if you're just going to just put in extra tip money and stop wrangling about it. Relationally, this helps us be realistic about what we want, what we have energy for, and how to stop getting twisted up in dynamics that waste our time and energy. Venus will station direct on the 29th but will stay in her retroshade until March 1st! That means you've still got plenty of time to make up your mind about writing that letter to your estranged family member or making a date with your ex-lover who just started therapy. Most importantly, this combo of Jupiter in Pisces and Venus in Capricorn is here to remind you that you can love someone and still have healthy boundaries about how you want them in your life. Saying no to one kind of relationship makes it easier to hold a space for the relationships you do want. So be extra gentle and take your damn time this month when you encounter any relationship stress or relationship longing. It's okay to consider, to grieve, to long for, to not know yet. And it may be vital, as well, to believe in the possibility of a world where you can have the kind of love you want.
For a full rundown of the astrology of 2022, check out my Year Ahead Forecast on Patreon.
My books are closed for readings till the end of the month, but you can book now for February and beyond! For more details on 2022 in general and your sign in particular, join me on Patreon for just $2 a month (you can quit whenever you like, no hard feelings!) and check out my bonus astro episodes on The Hum and The Holler, a podcast I do with my sister business, Abacus Corvus. And you can always follow me on Instagram to be the first to know when I'm teaching classes, offering free readings, or if I see a cute plant.
Happy New Year, beloved queers. May 2022 be exactly what we need it to be. May you find connection, healing, and strength this year. I believe in us.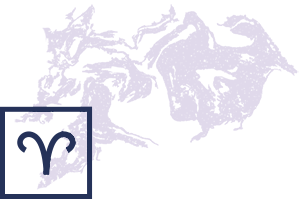 Aries
Believe: Your own intuition. That you will feel ready when you are ready. That you can move slowly as long as you need to and you won't forget how to move quickly when the time is right. That you can trust a longer cycle of time than you usually pay attention to. That the crisis, is not, in fact, lurking around every corner waiting to pounce on you. That it's okay to prioritize feeling full, satisfied, and slow rather than running on fumes at all times. That your relationships can make room for all your various speeds, and how quickly you might pivot between them. That time is your friend.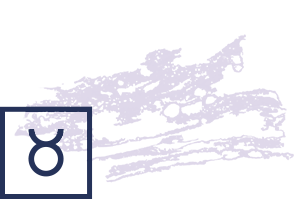 Taurus
Believe: That you can make a good-enough home for yourself amidst all the uncertainty. That you can take your time adjusting to changes, even if they're changes you wanted or initiated. That you do get to rest, even when it seems like maybe you should stay up all night worrying. That there is a network of care and love that is here for you, ready to hold you, as soon as you say the word. That you will find your people, if you haven't already. That you belong to this world and this time, as alienated as you might feel from it sometimes. That your first, best step into 2022 is to believe that you will be okay.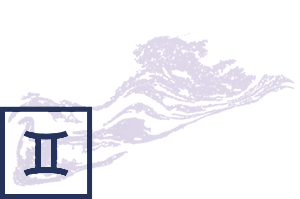 Gemini
Believe: That you can do more than you give yourself credit for. That this is the year to aim high again, even if you approach your goal slowly. That your happiness is contagious. That what you know is worth sharing. That you can trust the path you're headed down right now, you won't need to veer suddenly in another direction. That something like stability will be coming back into your life over this year—which isn't the same as tedium. You'll recognize it because it will give you your curiosity and sense of humor back. And when you have those back, remember to share them.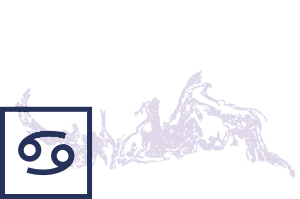 Cancer
Believe: That you will know how to emerge from your cocoon when the time comes. That you'll get the time you need to chill on a leaf, letting your wings dry in the sun. And after that, you'll get to fly. Believe in your capacity to expand your perspective beyond the small, the here-and-now, the people you see everyday, your social media feed, your deadlines. Believe in your capacity to join a larger world, to connect the dots, to be part of creative chaos, to be learning as you go along. Believe that you don't need to feel trapped by your desire to play it safe, or endangered by your desire to explore. Believe that 2022 will teach you how to trust your own instincts about when and how to move toward what you want.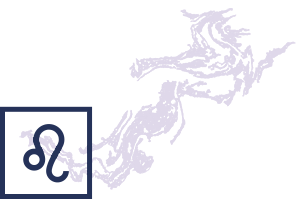 Leo
Believe: That all of this is love. That you are more loved than you sometimes remember. That when you ask, you can receive. If one person can't give you what you need, broaden your reach. That your talent for being lovable doesn't depend on you always being happy or strong or carefree. That if you want big displays of affection, you can ask for them. That you get to be specific and extravagant in how you want love to feel. That you also get to learn about the quieter expressions of how love comes to you, in ways that might sneak under your radar. That you can start 2022 in the full belief that you are loved, you will be loved, and your main question will be "What do I do, now, with all this love?"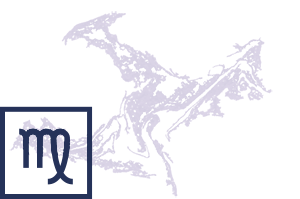 Virgo
Believe: That you don't need to fix yourself or your relationships. That whatever you don't understand can be a beautiful mystery rather than a problem to solve. That you don't need as tight a grip on control as you sometimes think you do. That you can be kind, even, to that part of you that maintains that yes, it does need to be in control. That when you let yourself drift—in the bathtub, on a meandering walk, in your daydreams—you are coming closer and closer to home. That 2022 is asking you to rip up your to-do list and go for a walk to see what happens.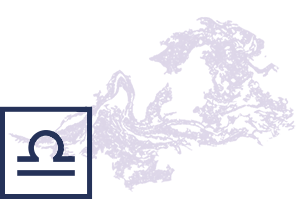 Libra
Believe: That you can hold the real world and the transformed world in both your hands, weaving them together deftly. That you need possibility as much as you need reality. That your daily life gets to be more magical. That, when in doubt, you can rely on poetry, absurdity, and fantasy. That the most serious work you can do right now is playing. That you are part of creating a better future, day by day, but that doesn't mean slogging or grinding through your days. That 2022 wants you to love it so hard you remember how to laugh again.
Scorpio
Believe: That repair is possible. That the many harms you've experienced, or possibly inflicted, in your lifetime carry with them the possibility of making amends and restoring trust. Repair may not be likely, it may demand much, it will never erase the harm itself, but it is far more possible than you often believe. Even just in your imagination, try to live in this world in which healing and restoration of trust are both possible. Taste the air there. Feel your own strength in this world, and what parts of you may get to melt a little. Then see if you feel ready to enter into this process of repair with anyone in your life. Bonus points for being able to say "nope, definitely not readywp_postsor "never with that person"—knowing what no feels like will help you understand what yes feels like.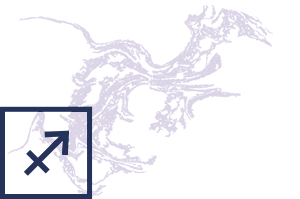 Sagittarius
Believe: That you're not done learning. That you can reconnect to threads you had to hastily break off in the past. That you cannot help but keep growing toward your next metamorphosis, your next adventure, your next epiphany, your next love. That wherever you root down this year can be a springboard, not a trap. That you can be patient with the slowness of the future you want in finally coming toward you. That you can also fill your days with the kind of reaching toward that world that amplifies the here and now: I feast now because I am hungry, and also as a taste of future feasts to come. Believe that the future needs you—which means the present moment needs you, too.
Capricorn
Believe: That it's okay to carry grief, and it's also okay to release it. That when you are attuned to crisis you are learning how to become a healer of whatever suffering you witness. That you have the power to draw on your own life history to help others. That your courage steers you in the right directions. That you can rest when you need to, and cry when you need to, and let your heart break open when it needs to. That you can release some of your powerful defenses, this year. That 2022 will allow you to clock out from your shift of standing guard over all you love so that you can finally get some sleep.
Aquarius
Believe: That you don't have to go back to the old life. Not when the pandemic ends, not if you're graduating school, not if you finally need to look for another job, not if your complicated but beloved ex calls and wants to get back together. There are experiences you've had over the last few years that have shored up your readiness for the next phase of your life, and you don't need to be afraid that you'll slip back into who you were before. Whatever opportunities may come or go this year, your wisdom and self-loyalty are yours to keep. If it helps, ask your friends and lovers to describe how they've seen you heal recently. It is real, and you get to trust it.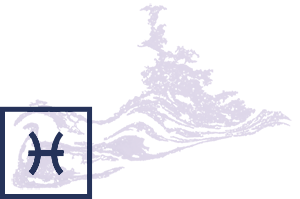 Pisces
Believe: That you can begin again, even if you don't know exactly how to start. That you don't have to do it without support, and that support will be available. That things are taking a turn for the better, which means you might finally feel safe enough soon to cry or rage or shake with fear—and when this does happen, believe it is a good omen. That 2022 has something special for you, even if you have to wade through past heartbreak to find it. That you have something special for this time, as well. That you can make friends with these strange, uncertain times as you might befriend a timid wild animal. That 2022 is just asking for some bread crumbs and a calm presence.
---
Editor's Note (1/3/22): Two original lines from this piece were edited after further review, "Covid may not be over, but with Jupiter in Pisces people may just hope for the best and stop trying to restrict their behavior. And who knows, maybe in 2022 this will be a reasonable rather than risky response, if Covid is indeed becoming endemic?" We recognize that these lines left room for misinterpretation away from the author's original intent.