It's been a few years since I've started doing these seasonal queer and feminist book preview lists and it is getting harder and harder each time to choose which books to feature. There is just so much good stuff! So please know while I've limited this list of queer and feminist books for the spring 2022 preview to 80, this is just a selection! Particularly if you're interested in sapphic YA, queer lit fic, or lesbian romance, this list is just the tip of the iceberg.
Let's get into it! We've got TWO new books by Akwaeke Emezi who continues to shine in every new genre / format they try; a queer Arthurian fantasy by the legendary Nicola Griffith; a sapphic horror YA retelling of Goblin Market; books from Mariko Tamaki's new LGBTQ comics imprint; and so much more!
---
April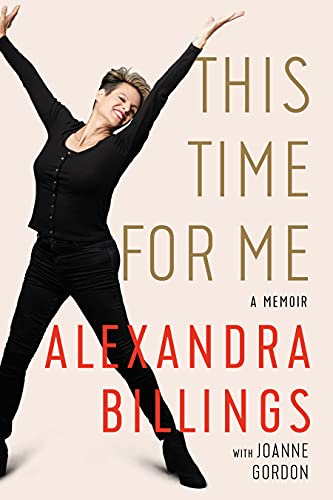 This Time for Me by Alexandra Billings (April 1)
Trail-blazing trans actress and activist Alexandra Billings shares her story in this memoir. She traces five decades of her life, from growing up in the 60s and 70s, HIV/AIDS activism in the 80s, and establishing her groundbreaking, ongoing career in film, TV, and Broadway.
Little Foxes Took Up Matches by Katya Kazbek (April 5)
At once a folktale, coming of age, and family comedy, this story is about Mitya, a boy who is not quite a boy growing up in a collapsed Soviet Union. Mitya's story unfolds through two narratives, one more straightforward that follows his exploration of identity with humor and empathy in a harsh environment. The other tells the same events using the frame of a classic Russian fairytale, Koschei the Deathless.
She Gets the Girl by Rachael Lippincott and Alyson Derrick (April 5)
In this contemporary YA rom com, two opposites attract on a college campus. Alex is a flirty lady-killer who doesn't have the best track record of keeping girlfriends, although she is really hoping she can win back her recent ex. Molly is shy, awkward, and crushing hard on cool girl Cora. Alex figures if she can help Molly get the girl, she'll win some points with her ex, but what if instead of getting their dream girls, Alex and Molly start to fall for each other?
The Affirmations by Luke Hathaway (April 5)
Trans poet Hathaway's fourth collection traces a journey from motherhood to gender transition. Themes include birth, death, transformation, and re-positioning a relationship to oneself. It's also about what "happened when Hathaway fell in love—and about what happened when love shot the messenger."
Scout's Honor by Lily Anderson (April 5)
In this Buffy-esque YA paranormal novel, Prudence is a third-generation Ladybird Scout — hunters sworn to protect humans from interdimensional monsters. But she quit three years ago when her best friend was killed on a hunt. Now, her legacy, guilt, and trauma are weighing on her, as she tries to infiltrate the Scouts fold and get her hands on a forgetting tea.
This Rebel Heart by Katherine Locke (April 5)
Set in a post-WWII 1956 communist Hungary, Locke's YA novel stars Csilla, a Jewish teen left alone in Budapest. After having survived the Holocaust, her parents were murdered by Soviet police. She finds herself torn between escaping the country she has a complicated love for and staying to try to save it.
Fine: A Comic about Gender by Rhea Ewing (April 5)
A graphic exploration of the question "what is gender?," Ewing's book started as a college project in their midwestern town. Ten years later it expanded into conversations all over the US, with different perspectives depending on race, culture, and religion. Throughout the book Ewing also charts their own gender journey starting with adolescence in rural Kentucky and finding themselves through art.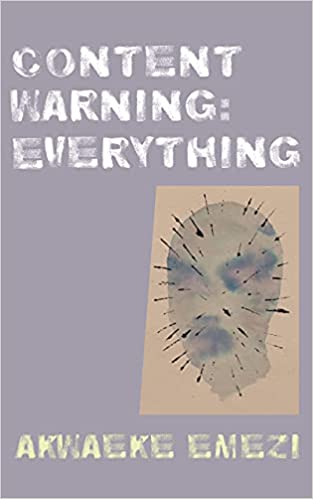 Content Warning: Everything by Akwaeke Emezi (April 5)
Emezi's debut poetry collection focuses on themes of belonging and the self. Taking inspiration from the divine and the mundane, they write "from a spiritfirst perspective." Swinging from home to homesickness, abuse to survival, grief to rage, and desire to surrender, the poems exemplify the stark power of Emezi's writing. Emezi also has a romance coming out this spring — see below!
America, Goddam by Treva B. Lindsey (April 5)
Lindsey is a Black feminist historian whose book explores "violence, Black women, and the struggle for justice." She tracks how the combined forces of anti-Blackness, misogyny, patriarchy, and capitalism affect the lives of Black women and girls in the US today. She also details how they are organizing in response. The book combines history, theory, and memoir.
Rave by Jessica Campbell (April 5)
Campbell's queer coming of age comic is set in the early 2000s. 15-year-old Lauren is a devout member of an evangelical church, but when her parents forbid her to bring home textbooks that teach evolution, she decides to study at her classmate Mariah's house. Mariah has dial-up internet, a Wiccan altar, and spending time with her is about to open up Lauren's world.
Nothing Will Save Your Life by Nancy Jo Cullen (April 5)
Canadian author Nancy Jo Cullen (a personal favorite of mine!) plays with traditional poetic forms and 21st century topics in this poetry collection. She tackles serious themes like climate change, capitalism, motherhood, and religion — but also includes references to kitten videos and vintage Vivienne Westwood. The result is a series of poems rooted in the day-to-day of this moment.
Burning Butch by R/B Mertz (April 5)
Mertz's memoir charts the journey of a trans / nonbinary butch who survives conservative, religious America. The fundamentalist Catholicism they were raised in was incredibly toxic. But at the same time, they also wonder if there is room as an adult for faith and a kind of homecoming.
All the Shining People by Kathy Friedman (April 5)
Friedman sets many of the stories in her debut short story collection in Toronto's Jewish South African community. Vibrant characters include a life-drawing model searching the streets for her lover, a trans man on vacation in Mexico with his partner's family, and an Afrikaner approaching her Bat Mitzvah.
When Women Kill by Alia Trabucco Zerán, translated by Sophie Hughes (April 5)
Chilean writer Alia Trabucco Zerán chose four iconic homicides perpetrated by Chilean women in the 20th century to study in this fascinating work of nonfiction. She covers not only the murders themselves, but the reaction by men, media, and society at large, which painted them as femme fatales, witches, and hysterics.
Our Little Secret by Emily Carrington (April 12)
Harrington's graphic memoir detailing the teenage sexual abuse she survived is about trauma but also about how the act of writing (and drawing) helped her to heal. Carrington recalls her neighbor taking advantage of her at 15, meeting him again 25 years later, and unsuccessfully pursuing justice through the criminal justice system. Finally, in her 50s, she commits to telling her story the way she wants.
The Body in its Seasons by Maz Hedgehog (April 14)
Maz Hedgehog's experimental and lyrical poetry collection consists of footnotes, diary entries, and conversations. It records the efforts of the character Madeleine Ekezie as she investigates the story of The Body. The Body is a mythical, magical being who soothes the hurt and feeds the hungry. Madeline's life, however, becomes increasingly unraveled as she searches.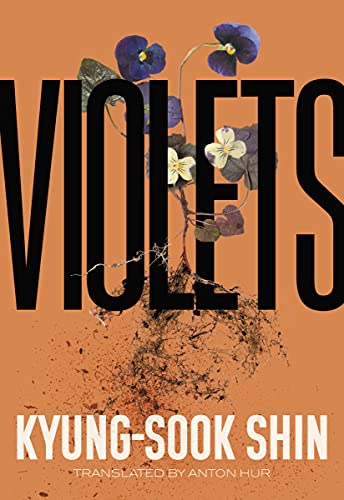 Violet by Kyung-Sook Shin and translated by Anton Hur (April 12)
This novel of desire and violence by Korean author Kyung-Sook Shin focuses on a character named San in two important eras of her life. We first meet her in 1970s rural Korea, where an intimate moment with another girl, Namae, is a revelation. Next we see her at 22, working at a flower shop amidst a crew of characters, the encounter with Namae ever present in her mind.
Spear by Nicola Griffith (April 19)
Beloved science fiction and fantasy author Nicola Griffith is back with Spear, a queer Arthurian retelling. A girl grows up in a cave with her mother, knowing it is her destiny to travel to the court of Artos, king of Caer Leon. She will win women's hearts, fight warriors and sorcerers, and find her fate.
Sofi and the Bone Song by Adrienne Tooley (April 19)
In this standalone YA fantasy, Sofi is a young musician destined to inherit her father's title of "Musik," one of only five people in her magical kingdom who is permitted to play music. But on the day of auditions, a strange girl, Lara, wins instead. Sofi is left wondering if Lara broke the laws and used magic to enhance her music. As Sofi investigates and gets to know her enemy, the more uncertain she becomes and the more she realizes she might be falling in love.
Some of My Best Friends: Essays on Lip Service by Tajja Isen (April 19)
Catapult editor-in-chief and voice actor Tajja Isen's debut collection of essays is a darkly funny look at race, justice, and good intentions. Grounded in the current reality where so many people are fluent in the language of social justice but do not follow through with their actions, the essays examine colorblind cartoon casting, "the cozy fictions of nationalism," diversity in literature, and the relationship between inequality and the law.
The Drowning Summer by Christine Lynn Herman (April 19)
This eerie YA fantasy is a sapphic murder mystery retelling of The Great Gatsby starring two bisexual girls! Six years ago, three Long Island teens were found murdered, left with sand dollars over their eyes. Everyone is convinced Evelyn's father did it, but that he escaped justice because Evelyn conjured a ghost to save him. The truth is about to eventually come out…
Patel's reimagining of the vilified queen character from the Ramayana shows Kaikeyi to be a fascinating, nuanced character determined to shape her own destiny. Trying to move beyond her childhood role as an overlooked princess only good for whatever marriage alliance she can secure, Kaikeyi turns herself into a warrior, diplomat, and revered queen. But at what price? Featuring asexual representation!
Burn the Page by Danica Roem (April 26)
Roem's memoir / manifesto about "torching doubts, blazing trails, and igniting change" recounts her journey of becoming the first openly trans person to be elected to the US state legislature. She focuses on all the stories she had an opposition researcher find about her that an opponent could use to smear her campaign. Instead, she writes, those low points have become her greatest strengths.
Spell Heaven and Other Stories by Toni Mirosevich (April 26)
Mirosevich's linked short story collection features a lesbian couple who have recently moved to a seaside town. There, they find belonging with a group of fellow outsiders who fill the stories: working class Croatian Americans, a drug dealer / kite flyer, a mother struggling with addiction teaching a lesson, and a man whose weekly routine is leaving chocolate bars in a tree.
In the Key of Us by Mariama J. Lockington (April 26)
In this queer middle grade novel, two Black teens attend a summer music camp and bond over their shared experiences. Andi is struggling with the death of her mother, making it hard to play her trumpet as she did before. Zora is struggling to make her parents proud by excelling at the flute even though she has a dancer's heart.
As You Look by Verónica Gutiérrez (April)
Yolanda Ávila is a former cop and current private investigator who is struggling with guilt over the death of her mother in relation to a criminal Yolanda didn't catch. Yolanda blames herself for listening to some cryptic clues from a dream instead of using her detective skills. She has vowed to never listen to the juju again. But when her godson is kidnapped, she finds herself torn between what she knows and what she feels.
---
May
A Long Way to Fall by Elle Spencer (May 1)
Spencer's latest lesbian romance is set in the snowy mountains of Utah. Bridget has taken over her father's ski lodge after his unexpected death and she is dedicated to continuing his legacy. Kennedy, however, has no ties to the area and is only planning on staying as long as it takes to sell her dad's vacation home. Then Kennedy discovers a secret that could make or break her burgeoning relationship with Bridget.
The Other Mother by Rachel M. Harper (May 3)
Harper's family saga begins with Jenry, a young man raised by a single mother, as he starts attending his parents' alma mater, Brown University. Curious about the father he never knew, he seeks out his paternal grandfather, a professor of African American studies. Jenry's grandfather astounds him when he asks: why is Jenry so interested in his son? It was his daughter, Juliet, who was his mother's lover and thus, Jenry's other mother.
Good Mom on Paper edited by Stacey May Fowles and Jen Sookfong Lee (May 3)
Fowles and Lee's anthology collects writing on creativity and motherhood from authors such as Lee Maracle, Heather O'Neill, Teresa Wong, and Erin Wunker. Eschewing the clichés, the essays examine the complicated relationship between being a mother and an artist, as motherhood both disrupts and enhances the creative process.
Chef's Kiss by TJ Alexander (May 3)
2022 might be the year of queer foodie romances (see also Love & Other Disasters by Anita Kelly and The Romance Recipe below!). Simone is a type A pastry chef who has a successful career at Discerning Chef, a gourmet cookbook company. But when the company decides to pivot to video, she finds herself failing at something for the first time in her life. Unfortunately she needs the help of the new test kitchen manager, Ray, who is nonbinary, very cute, and annoying.
Acts of Service by Lillian Fishman (May 3)
Fishman's seductive debut novel centers questions of sexuality and sex, sexual freedom and power. Eve is a queer twentysomething in Brooklyn who is in a serious relationship. One evening she impulsively posts some nudes online, which leads her to a fling with Olivia, and later Olivia's lover, Nathan. Interspersed with the sex scenes is intricate dialogue, where Eve and her lovers try to find the answer to the question: what does sex mean for me?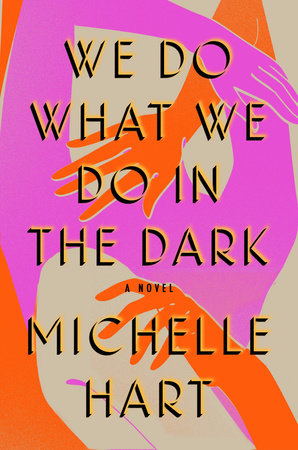 We Do What We Do in the Dark by Michelle Hart (May 3)
Hart's novel hones in on the old age queer question, as Grace Lavery put it, the "confusion between whether you want to be something or do something." Mallory is a college freshman when she meets and begins a passionate affair with a much older, married woman. The relationship leads Mallory to retreat from the world, where she remains long after the affair has ended, wondering whether she should (figuratively) finally step outside.
Constellations of Eve by Abbigail Nguyen Rosewood (May 3)
This philosophical novel about art and love weaves together three versions of the same love story, all clustered around one woman, Eve. In each variation of the narrative, slight differences have enormous implications for Eve's life — but which story is right for her? Is there such a thing as the best version of your life or a destiny you were always meant to fulfill?
Lote by Shola von Reinhold (May 3)
Scottish writer Shola von Reinhold's queer literary debut is available in Canada now through Metonymy Press! The book's narrator becomes obsessed with an overlooked Black modernist poet, researching into the gaps of the archives. As the mountain of research grows, the narrator falters under the pressure of a vacuous art world and trying to break open an historical queer scene just out of reach.
Burn Down, Rise Up by Vincent Tirado (May 3)
Afro-Latine sapphic YA horror thriller anyone? Sudden disappearances have been happening in the Bronx for a year and it finally hits close to home when 16-year-old Raquel's crush Charlize's cousin goes missing. When the girls begin to investigate they discover a thread that ties the disappearances together: an urban legend called the Echo Game. In order to save their neighborhood and the people they love, Raquel and Charlize will have to play the dark, dangerous underground game, or die trying.
The Third Person by Emma Grove (May 3)
Grove's debut graphic memoir is not merely a story of her transition, although it is that. The narrative starts with her seeing a new therapist, seeking approval for hormone replacement therapy. She has, however, presented herself at therapy as two other, completely separate people, which she has little or no memory of doing. Thus begins her journey of healing and authentic living.
Here and Queer by Rowan Ellis and Jacky Sheridan (May 3)
Subtitled "a queer girl's guide to life," this YA nonfiction book incorporates sections on history, community, relationships (including queer friendship!), sex, mental health, romance, coming out, bullying, activism, and more. Youtuber Rowan Ellis is the main author, but there are also guest essays from writers with a wide variety of perspectives. Rowan writes that this book is the guide she needed when she was a queer teenager!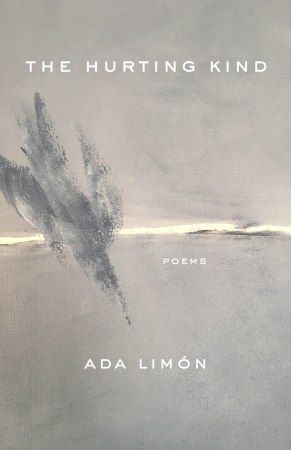 The Hurting Kind by Ada Limón (May 10)
The title for National Book Critics Circle Award winner and National Book Award finalist Ada Limón's latest poetry collection comes from these lines: "I have always been too sensitive, a weeper / from a long line of weepers / I am the hurting kind." The queer Mexican American poet focuses on the connections between the human and the nonhuman, our present day selves and our ancestors. While the poems skip through seasons and feature all kinds of creatures, they also concentrate on family members: children, grandparents, stepparents.
Ill Feelings by Alice Hattrick (May 10)
Hattrick's blended book of nonfiction includes memoir, biography, and medical history. This story begins with her mother's collapse from pneumonia. Never fully recovering from that illness, her mother is eventually diagnosed with chronic fatigue syndrome. Not too soon after, Alice herself falls ill and receives the same diagnosis. Her account of her own and her mother's illnesses is joined by investigations into records of ill health by artists and writers such as Virginia Woolf, Emily Dickinson, and Louise Bourgeois.
Magic, Lies, and Deadly Pies by Misha Popp (May 10)
Popp's cozy mystery stars a bisexual woman named Daisy whose calling is baking sweet magical vengeance into pies that are served to men who deserve it. But when she receives a letter threatening to blackmail her for her murder for hire via pie, Daisy has to solve the mystery of who knows her secret. Is it an abusive man not keen on being killed? Or someone else who's caught on to her scheme?
The Summer of Bitter and Sweet by Jen Ferguson (May 10)
Ferguson's debut YA novel is a character-driven study of Lou, an asexual spectrum teen who is not looking forward to a summer of working at her family's ice cream shop with her newly ex-boyfriend and her former best friend. But things get even more complicated when she hears from her bio dad, who's out of jail. Lou does not want to meet him, but when he appears to be connected to the family business suffering, she realizes she can't continue to ignore him.
Siren Queen by Nghi Vo (May 10)
Vo's latest unique historical fantasy takes place in a magical early 1930s Hollywood. Queer Chinese American actress Luli Wei is determined to be a star in spite of the racist limitations on which roles she can play. But monsters, as well as ancient blood magic, are real in this version of Hollywood and they require enormous sacrifices from women like Luli. She might even have to become a monster herself.
Abolition Geography by Ruth Wilson Gilmore (May 10)
Abolition Geography is the first collection of writing by this major thinker, activist, and writer in the fields of racism, geography, and incarceration. The book includes essays, articles, and interviews from the last two decades, covering topics such as the origin of mass incarceration and racial violence and the concept of the "anti-state state."
The Science of Being Angry by Nicole Melleby (May 10)
Melleby's written another thoughtful queer middle grade novel, this one about an eleven-year-old, Joey, who is having trouble understanding why she's so angry all the time. One day she even pushed her former BFF and crush, Layla, way too hard. When she learns about genetics in science class, she begins to wonder if she might have inherited an anger issue from the donor her moms used.
Ma and Me by Putsata Reang (May 17)
Reang's memoir begins when she is eleven months old and, despite appearing lifeless, is brought to safety by her mother while fleeing war in their home country Cambodia. As Reang grows up in the US as a refugee, she is constantly aware of the life debt she owes her mom. But in adulthood after coming out as a lesbian, this loyalty to her mother is put to the ultimate test.
Melt with You by Jennifer Dugan (May 17)
Dugan's latest queer YA rom-com features two girls, Chloe and Failon, on a summer road trip in an ice cream truck. The girls used to be best friends, but after hooking up just before Chloe left for college, haven't spoken in a year. Now they're being forced to work together at the gourmet ice cream truck their moms own together.
Sex and the Single Woman edited by Eliza Smith and Haley Swanson (May 17)
In this reimagining of the cult classic originally published in 1962, 24 writers share essays related to Helen Gurley Brown's groundbreaking feminist book on women's sex lives and singlehood. The book features writing by Autostraddle's very own Xoài Phạm and Vanessa Friedman, as well as other queer favorites like Melissa Febos and Kristen Arnett. Topics include single parenthood, dating while disabled, contraception and abortion, racial double standards, and more!
The Lesbiana's Guide to Catholic School by Sonora Reyes (May 17)
In this funny and joyful contemporary YA, Yamilet is the new kid at a mostly white, mostly rich catholic school, hoping for a fresh start after being outed at her last school. She plans on laying low and staying closeted, focusing on her priorities. She's just going to ignore the fact that the only openly queer girl at school, Bo, is so cute, smart, and talented.
Eat the Rich by Sarah Gailey, Pius Bak, and Roman Titov (May 24)
This volume collects all five issues of queer speculative writer Sarah Gailey's horror comic about the rich and powerful literally eating people. Joey is a recent college grad looking forward to spending the summer at her boyfriend's seemingly perfect affluent family home. But not is all what it seems as Joey slowly discovers the dark underbelly of the lives of the 1%.
You Made a Fool of Death with Your Beauty by Akwaeke Emezi (May 24)
Emezi's first foray into the romance genre is a splashing success in this bi-for-bi M/F story about a young widowed artist, Feyi, finding second love. She's just dipped her toes back into the dating pool and is visiting an unnamed Caribbean island with this new guy she's seeing. That's when everything goes spectacularly off the rails. I read an early copy of this book and loved it!
Brace for Impact by Gabe Montesanti (May 24)
Montedanti's memoir is about the redemptive power of roller derby after a childhood and early adulthood growing up queer in a conservative Midwestern town. When Montesanti begins grad school away from home, she impulsively joins a roller derby league, not knowing how much the sport will empower her and imbue her with a sense of belonging. But when an injury makes her to slow down for once, she's forced to finally confront the emotional wounds of her upbringing as she heals from her physical ones.
Just Your Local Bisexual Disaster by Andrea Mosqueda (May 25)
This title! Said local bisexual disaster is Maggie, who needs a date to her sister's quinceañera, fast. As the story of this YA contemporary novel unravels, Maggie is forced to confront her confusing feelings for three friends: her BFF / first ever crush, Amanda; her twice over ex-boyfriend who still loves to flirt with her; and new girl, Dani, who's got some dating baggage. What's a bisexual disaster to do?
Yerba Buena by Nina LaCour (May 31)
The adult debut of award-winning YA author Nina LaCour was originally slated to be published in February, so you might remember it from my winter books preview. It's a quiet, elegant novel that follows two queer women from teenagehoods of grief and tragedy to life as twentysomethings in LA. They seem destined for each other, but also keep just missing one another.
Improbable Magic for Cynical Witches by Kate Scelsa (May 31)
Kate Scelsa wrote one of my all time favorite YA books (Fans of the Impossible Life) and I am thrilled she is back with a sophomore novel about queer teen witches! This moody romance is set in Salem and follows the love story of cynical, non-magic believing Eleanor and witch Pix. In order to open up her heart to new love, Eleanor has to face her old demons.
The Fae Keeper by H.E. Edgmon (May 31)
Edgmon's sequel to the trans witch YA fantasy The Witch King picks up where the first book left off, with Wyatt and Emyr trying to rebuild their kingdom, Asalin. But as they uncover secrets about witches' real place among the fae, they worry that the problems are too big for them to face alone.
Flip the Script by Lyla Lee (May 31)
Fans of K-dramas, this YA contemporary sapphic love story is for you! Hana is a bi teen who's recently landed a role on a buzzy new Korean TV show. But the drama is not just on screen! The actor who plays her boyfriend is falling for her in real life, but Hana is intrigued only by the actress who is starring as her rival.
Rainbow Rainbow by Lydia Conklin (May 31)
Conklin's funny, dark, and poignant debut collection of short stories centers queer joy, conception, and uncertainty. One story follows a nonbinary person exploring an open relationship in risky Covid times while awaiting top surgery. In another, a young lesbian attempts to have a baby with her lover with dubious insemination methods. Yash got real excited about this book in the Rainbow Reading column!
---
June
Home Field Advantage by Dahlia Adler (June 7)
This YA contemporary romance has not only a sweet sapphic love story but juicy narratives about football and cheerleading. Amber is gunning for cheer captain this year, but she's got an uphill battle ahead of her to keep spirits up in the wake of the death of their football team's former quarterback. When it's revealed his replacement, Jack, is actually a girl whose full name is Jaclyn, Amber finds herself falling for Jack. At the same time, she's being pressured to help get rid of Jack to make both the cheer squad and football team happy.
Hell Followed with Us by Andrew Joseph White (June 7)
YA author Andrew Joseph White's debut is a horror dystopian novel about "the monster within and unleashing its power against your oppressors" — literally. Benji is a trans teen who's escaped the cult where he was raised, but he's still carrying the bioweapon they infected him with that will eventually turn him into a monster. After joining a group of renegade queer teens, Benji finds some safety. But it's short-lived when he becomes suspicious of the group's leader, Nick: handsome, autistic, and aware of Benji's secret.
Wrath Goddess Sing by Maya Deane (June 7)
This epic fantasy retelling of the Iliad recasts Achilles as a trans woman who has fled her home to live with a group of trans priestesses. When Odysseus comes to make Achilles fight in the Trojan war as a man, she is ready to die before she acquiesces. But Athena intervenes, changing Achilles's body and making promises she might not be able to keep — so Achilles sets off to war with a vengeance.
So Happy for You by Celia Laskey (June 7)
Set in a slightly alternate US where the wedding industry has gone completely bananas in an attempt to offset skyrocketing divorce rates, Laskey's novel is a dark comedy about two childhood friends. Ellie was there for Robin when she came out, but when Ellie asks Robin to be her maid of honor, Robin — a cynical queer academic — is deeply conflicted. Loyalty wins out and she agrees, but as the wedding date gets closer, Robin is increasingly worried she might not make it out of the big day alive — literally.
Last Call at the Nightingale by Katharine Schellman (June 7)
An historical mystery featuring a bisexual protagonist, Schellman's latest novel is set in Jazz age New York, focusing on a glamorous speakeasy called the Nightingale. The Nightingale is the only place where Vivian feels free, where the liquor flows and she's free to flirt with men and women. But when she finds a body behind the club, her illusion that the club is an idyllic escape untouched by the outside world is shattered.
Nuclear Family by Joseph Han (June 7)
Han's compelling debut novel is an intimate look at a Korean American family and the fallout when the eldest son is caught trying to cross the demilitarized zone from South Korea to North Korea. The reason for his inexplicable behavior is … he has been possessed by the ghost of his lost grandfather. Meanwhile, at home in Hawai'i, the family's Korean plate lunch restaurant is suffering and the daughter, Grace, is getting stoned at an alarming frequency to deal with it all.
Buffalo Is the New Buffalo by Chelsea Vowel (June 7)
In this collection of speculative short fiction and Métis futurism, Vowel shares a vision where, "instead of accepting that the buffalo, and our ancestral ways, will never come back, what if we simply ensure that they do?" In one story, a Two-Spirit rougarou tries to use their shapeshifting ability to solve a murder and halt Canadian colonial expansion in the 19th century. In others, foxes turn into humans, a radioactive bison imbues a man with superpowers, and future buffalo roam free.
Valiant Ladies by Melissa Grey (June 7)
Grey's latest historical fantasy YA novel is inspired by the real 17th century Valiant Ladies of Potosí, Ana Lezama de Urinza and Eustaquia de Sonza. In other words, as described by the author: "sword lesbians!" The action packed story follows the two rebellious teen girls on a mission of vengeance in their Peruvian town.
Voice of the Fish by Lars Horn (June 7)
This unique lyrical essay collection "blends the aquatic, mystical, and physical" as it explores Horn's trans experiences and identity. Topics range from being used as a model for their mom's art installations and photography as a kid (once posing in an ice bath with a dead squid!) to travelling in Russia, a back injury that left them temporarily unable to speak, and trans masculinity.
Brown Neon by Raquel Gutiérrez (June 8)
Gutierrez's debut essay collection is part memoir about being butch, part exploration of their queer family history, and part meditation on the southwestern US terrain and how it shapes people and stories. Themes of gender, class, and citizenship cut across essay topics including failed relationships, surveilled brown artists, and the transphobia haunting lesbian cultural history.
Island Time by Georgia Clark (June 14)
Clark's steamy comedy set on an island off the coast of Australia is just the escapist read you need for June. Two families — one stiff, classy Americans, the other loud, fun loving Australians — have nothing in common except that their two daughters are married. They all get stranded for six weeks on a remote island with only two island employees to break up the inter-family tension! But the time allows them to understand each other and what they want a little better, revealing some juicy family secrets.
Heckin' Lewd edited by Mx. Nillin Lore (June 14)
Heckin' Lewd is a collection of own voices trans and nonbinary erotica. The anthology's stories include mermaid porn (!), sex with your ex, elves putting on a sex show, "horny trans masc gym buddies," trans femmes doing sexy witchcraft, erotic pirate sword fights, BDSM in the Australian outback, and more!
Not Good for Maidens by Tori Bovalino (June 14)
Not Good for Maidens is a YA horror-fantasy retelling of Christina Rossetti's deliciously sinful and subtextually queer 19th century long poem "Goblin Market." Lou has three days to rescue her teenage aunt Neela from the goblin market, a darkly magical place full of tempting fruits, jewels, and other treasures. But if she isn't careful, she might not make it out alive.
The Wet Hex by Sun Yung Shin (June 14)
This poetry collection takes on that which is beautiful and terrible all at once: death blooming, immigration as exile, being a Korean adoptee, and witchy gardens and underworlds. The book's central image is the "baby-as-exit-wound." Asking questions about identity, environment, violence, and evolution, Shin eschues hierarchies, focusing on nuance and the sublime.
This Wicked Fate by Kalynn Bayron (June 21)
The second book in the This Poison Heart YA fantasy duology, This Wicked Fate picks up with Briseis — a teen with the deadly power of growing plants with a single touch — tasked with saving her mother. But to do so will require locating the missing piece of the Absyrtus Heart, a dangerous force that her enemies are after as well. Can Briseis take up her place in her ancient lineage and use her power to save her loved ones?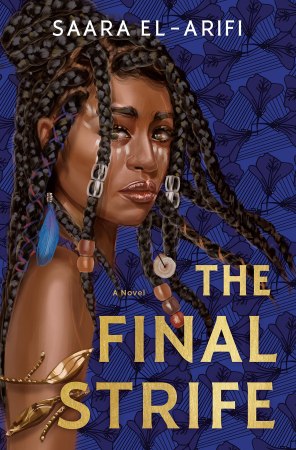 The Final Strife by Saara El-Arifi (June 21)
The first book in a new sapphic African and Arabian-inspired fantasy trilogy, Saara El-Arifi's novel is set in a world that hierarchically divides people by the color of their blood. Three women of different classes, Sylah, Anoor, and Hassa, are the protagonists each with her own set of struggles. Their lives are about to change as the cruel Empire begins competitions to choose its new leadership. Featuring an enemies to lovers romance!
Vera Kelly Lost and Found by Rosalie Knecht (June 21)
The third book in Knecht's 1960s historical mystery picks up with Vera and her girlfriend Max, as they head to Max's incredibly wealthy family's home as her parents are about to divorce. It turns out Max's dad wants to marry a kooky occultist who is secretly after the family money. The night after trying to intervene, Max is nowhere to be seen. Can Vera use her detective skills to hunt down her own missing girlfriend?
The Romance Recipe by Ruby Barrett (June 28)
Yes, this is another queer romance that revolves around food, you're welcome! Restaurant owner Amy is a control freak who is desperate to revive her failing business. Sophie is a former reality cooking show finalist who just wants to be a grumpy chef in peace. Can these ladies make their dreams come true and find love at the same time?
Bad Things Happen Here by Rebecca Barrow (June 28)
Barrow's latest YA novel is a mystery set on a seemingly idyllic, exclusive island with decades of girls' unsolved murders. After the most recent case of her sister's death, the protagonist Luca takes the investigation into her own hands. And after an unexpected betrayal, Luca is dealing with not one but two unsolved mysteries. Come for the mystery, stay for the Black lesbian representation!
M Is for Monster by Talia Dutton (June 28)
Inspired by Frankenstein, Dutton's graphic novel is about a scientist, Frances, trying to bring her younger sister, Maura, back to life. But the person she resurrects is nothing like Maura. The more Frances tries to steer her back into Maura's life plan that had her following in her older sister's footsteps, the more "M" resists. In order to move on with both their lives, Frances and M will have to reckon with what it means to have your own identity and live up to (or not) your family's expectations.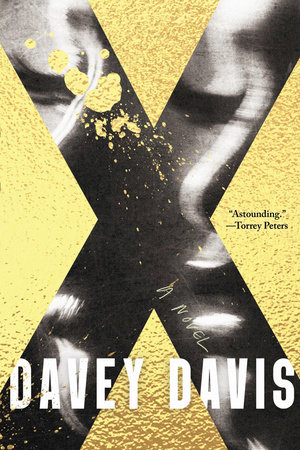 X by Davey Davis (June 28)
Davis's novel is set in an ominous future dystopian US where civil rights have been viciously eroded and the government is encouraging undesirables to leave the country in a so-called voluntary manner. Lee is a Brooklyn queer surviving this world when they meet sexy, bloodthirsty X at a kink warehouse party. Later, when Lee can't find X anywhere, it appears she might be among those being forced to leave. Can Lee get to her before it's too late?
Patricia Wants to Cuddle by Samantha Allen (June 28)
Samantha Allen's fiction debut promises to be a wacky, hilarious good time. The finale of a straight reality dating show is being filmed on a remote island. The four remaining women competing to win the bachelor's heart contrast with Patricia, an eccentric loner islander who "watches from her place in the shadows, a queer specter haunting the bombastic display of heterosexuality before her." Her eventual meeting with the cast and crew sends them all down an unexpected path.
Dead Letters from Paradise by Ann McMan (June 28)
Award-winning mystery author Ann McMan's latest is an historical mystery set in 1960s North Carolina. Esther Jane (EJ) is the forty-something amateur sleuth here, who is in charge of the "Dead Letter Office" at the local post office in Winston-Salem. One day EJ receives a packet of mysterious letters that have been addressed to a nonexistent person. In her quest to unravel the mystery, she is led down a path that forces her to confront her town's deep-seated racism and investigate a forbidden love affair.
---
Which spring 2022 queer and feminist books are you most excited about? Are there any on your list I left off here? Please share in the comments!