Porn Studies, the first peer-reviewed academic journal about porn, launched last week and is now available on the Internet for free from Routledge.
The time for Porn Studies is now. All types of porn are getting more accessible, and partly getting better, and conversations about sex and sexuality and what goes in front of our eyeballs when our hands are down our pants and what that might or might not say about us as people and as queers and as a society are more and more prevalent. As porn star Dylan Ryan discusses in an interview with the Rumpus:
"I think there is a lot more porn than there used to be, and so, consequently, there are better representations of sexuality than there used to be and [it is] much more likely that each person will be able to find their personal turn-on or sexual ice cream. There are also one hundred more ways to objectify and pervert images of women, trans people, and people of color. There is much more porn that is made with women in mind and much more porn that is focused on sex education. There are also one hundred more ways for people to get their porn and hundreds of additional ways for kids to see it and, without proper support, think that that's what sex is supposed to be, without the necessary context. Porn has gotten even more fun and silly and awesome. It's also gotten more trivial and focused on things like big boobs and hairlessness and huge penises (though there were some huge ones in the '70s) and fake sounds and an unrealistic standard of beauty. Porn has developed into so many genres and been explored as art, performance, research, communication; porn now has Porn Studies, has its own journal, has been looked at almost every which way you can look at it. Porn has also continued to be the thing we go to when we just need to get off.

Our relationships to porn remain complicated and incredibly simple. Porn has proliferated and taken so many hits. It prevails and continues to be one of the many pop culture meters that is both affected by what people want and determines what people want. It is the ultimate representation of human sexuality and the biggest way in which we incorrectly interpret human sexuality. Porn is us."
With porn representing — or having the potential to represent — such a wide scope of human existence, the fact that the first issue of Porn Studies came out less than a week ago seems stupid at best.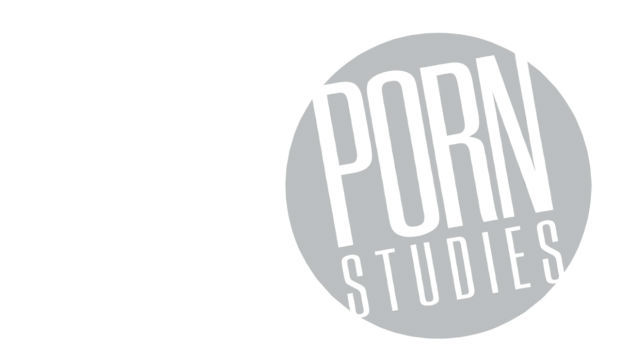 However, when the journal was first announced, it faced criticism such as that from anti-porn group Stop Porn Culture, which in May 2013 launched an online petition concerned that Porn Studies' ideals and editorial board were "uniformly pro-porn" and questioning their academic integrity. (As of writing it has 989 signatures.) The petition and resulting discussion are addressed by the journal's editors, Clarissa Smith and Jeona Attwood, who argue that it led to media discussion focussing on pro- and anti-porn infighting rather than focusing on actual current debates:
"[E]ven while pornography is declaimed as the most dangerous 'social experiment' of our times and therefore in urgent need of scholarly attention, there are also the inevitable suspicions of interests in pornography. Wishing to conduct research in this area (from whatever perspective) seemingly invites impertinent questions about one's sexual orientation, proclivities and practices. The accusation that the editorial board of this journal is 'pro-porn' seeks to impose a uniformity on academics who have very different views and approaches – our key requirements for members of the editorial board, to move forward to launch, were 'persistence', 'motivation' and 'commitment', not adherence to a party line or orthodoxy. We intend to focus on the work of inviting and welcoming diverse submissions that, after rigorous peer review, will help to create a journal at the centre of critical debate."
It's possible to question how central the journal will actually be to that debate. Academia has also been criticized again and again for appealing to an audience that prides itself on being elitist. One study recently showed that half of all academic papers are read by only three people — the authors, referees and journal editors — and though such studies seem to have some methodological flaws, they do highlight the fact that academia is usually ridiculously inaccessible.
In such a landscape, then, is a journal of porn studies even necessary? Yes. For one thing, Porn Studies is online and free rather than locked away in a library, and — though it's still obviously characterized by the trappings of academia, such as legitimate citations and occasional passive tense — the format lends itself to much more popular reading (the introduction alone currently has over 6,300 views). And for another, Smith and Attwood note that they hope the journal will create discussion — and if Porn Studies died tomorrow they would have succeeded. But an interdisciplinary journal can also do what one-shot articles or books, even amazing ones, can't: launch ongoing discussion over a period that could span years or decades. The discourses that make up thinking about porn include culture, economics, politics, feminism, art, psychology, medicine and media — the first issue includes articles on research methods, content tags in online porn, the nature of sexual fantasies, the effects paradigm, consumption trends and more, as well as Giovanna Maina, Madison Young, Alessandra Mondin, Barbara DeGenevieve, Courtney Trouble, Stoya and Tristan Taormino talking about feminist porn — and Porn Studies intends to look at all of them. Which is pretty fucking rad.
Feature image by Elena Gal.