It's Wednesday! Pop Culture Fix day! This has been the wildest week of Vapid Fluff, I honestly have no idea what else is going to happen before the weekend!
---
+ Yesterday, character posters dropped for Avengers: Endgame, confirming finally that Tessa Thompson's Valkyrie will be in the new MCU movie. Then she chatted up IndieWire and confirmed that she wants what you want: "Of course I would love the chance to work with Brie. We were just like, 'Look! It's us together!' I think we're both new to the MCU, so we both retain the sense of like, 'Can you believe!?' We're just like, 'What? We got capes? What's happening?!' We're both really geeked out by having dolls and occupying this space. We're like women's women, so the idea of getting to do something that little girls are excited about, and people that identify as women feel excited about is cool."
W O M E N ' S  W O M E N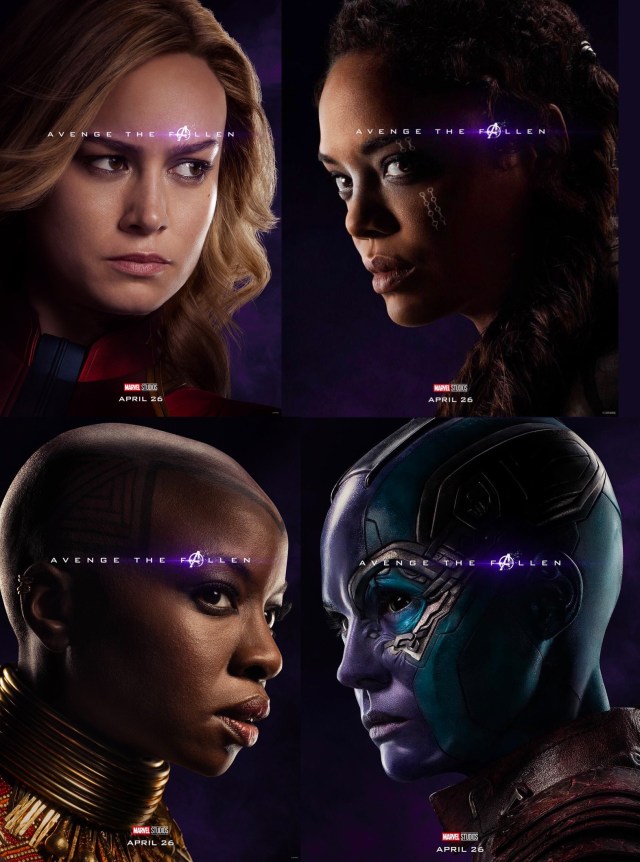 + I cannot believe this is real: Viola Davis, Nnedi Okorafor and Wanuri Kahiu are adapting Octavia Butler's Wild Seed as a drama series!!!
+ Fans have raised $77,000 for Queer Eye's Jess to go back to college! You can still donate!
+ A remake of The Craft is in the works????
+ JANE'S BACK TONIGHT!
Love is love. #JaneTheVirgin premieres TOMORROW at 9/8c! Stream FREE next day on The CW App. #GoodbyeJane pic.twitter.com/LJI1lar09C

— Jane The Virgin (@CWJaneTheVirgin) March 26, 2019
+ Eris Baker talked to BuzzFeed News about Tess' coming out storyline on This Is Us. (Tess is competing in our March Madness: Best Coming Out right this very second!)
+ Pose news! Patti LuPone is joining up this season, which will jump to the '90s. And Janet Mock will continue teaming up with Ryan Murphy; she's helming an episode of his new Netflix series, The Politician.
+ It's time to get hyped for season 4B of Legends of Tomorrow!
+ Vida will drop all ten episodes of season two in May!
+ A Glee reunion is happening on Drop the Mic tonight.
+ A better reunion.
MY KARMY HEART OMG AAAAAAA

— bea (@zwanheda) March 27, 2019
+ I, for one, think the live-action Dora the Explorer trailer looks f'ing amazing.
+ Marvel's Runwaways is coming back for a third season on Hulu.
+ Grace and Frankie isn't going anywhere.
+ And finally: Sam Adams made RBG her own beer! (Thanks to Jeanne for the tip!)