Here's a chill electro and indie dubstep playlist that's jam packed with stellar remixes that even dubstep novices will find irresistible. The unifying theme is: sick beats, wobbly and/or fuzzy bass, and glitchy-ness. There's some older stuff, some newer stuff, and lots of phenomenal bass drops that are guaranteed to make your head explode with happiness.
Someone Call a Doctor, These Beats Are Sick!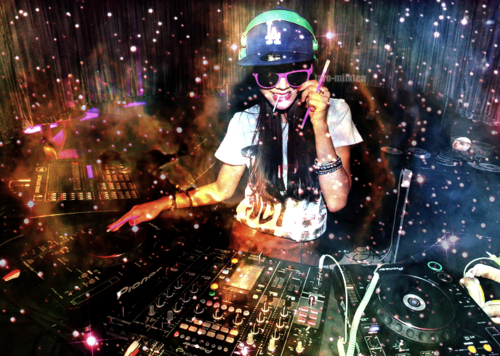 Into (Minnesota Remix) – The XX / Sander Van Doorn
Tenderoni – Kele
Motivation (Diplo Remix feat. Lil' Wayne) – Kelly Rowland
Sweet Talk – Kito & Reija Lee
Ce Jeu (The Twelves Remix) – Yelle
Remedy (Rusko Big Trainers Remix) – Little Boots
Contender – Fenech-Soler
Rich Doors – NewVillager
Your Body Is A Machine (Baby Monster Remix) – The Good Natured
Revolving (Warrior One Remix) – Spark
Rearrange (Skream Remix) – Miles Kane
In For The Kill (The Glitch Mob Remix) – La Roux
Dancing With The Devil (The Shoes Remix feat. Cocknbullkid & Mz Bratt) – Wolf Gang
Drop The Other – Emika
Blacks – Dawn Golden & Rosy Cross
With You – Crystal Fighters
Get Some (Beck Remix) – Lykke Li
Hands (Passion Pitt Remix) – The Ting Tings
Cheap & Cheerful (SebastiAn Remix) – The Kills
Bored (2011 version) – The Shoes
Iron (Remix By Mystery Jets) – Woodkid
Seven Nation Army (The Glitch Mob Remix) – The White Stripes
Days – CREEP feat. Romy Madley Croft
Paris Is Burning (HavocNdeeD Remix) – Ladyhawke
We Don't Eat (Adventure Club Remix) – James Vincent McMorrow
STREAM THE PLAYLIST HERE

Add your favorite electro and dubstep tracks in the comments below.
Want to suggest a playlist theme? Hit up Crystal on Formspring and someone on the team will make it for you.