It's a new year and time for a new me. Really I'm the same me, but I'm becoming more myself and a better version of myself. This year I'm getting back to my roots. This year my personal brand can be described three ways: Gay Cowgirl, But Fancy; Veronica Lodge if Hiram was an Oil Baron; and Junior Rodeo Queen. I spent a long time running away from my past. I became an LA girl. I acted like I'd always been popular, like I'd always been a mean girl. I acted like I liked being mean and a bully and an alpha bitch. And, to be honest, I still find a lot of power in being those things, and I do enjoy being a popular girl now. But also, I'm learning to find more power in my sweetness and remember that I'm also a huge nerd. I'm learning to be a bad-girl-gone-good. I'm also embracing my Wild West roots. I'm from a farming town in Idaho. I'm from the Rocky Mountains. I grew up going to the rodeo. My family is from Texas and Mexico. They were ranchers and farmers and vaqueros. I'm a cowgirl, baby.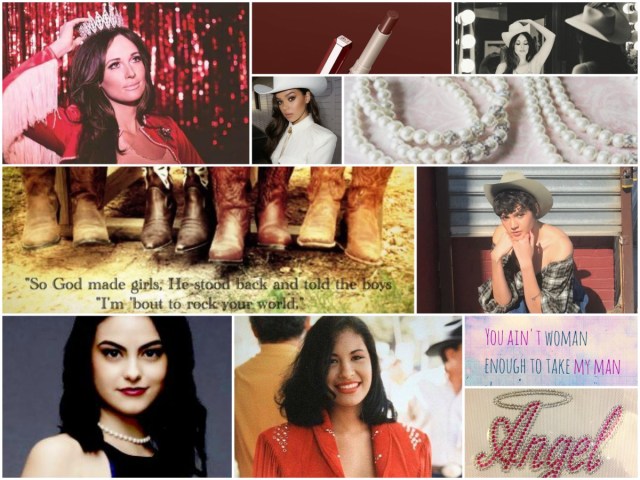 I'm taking cues from Selena, Kacey Musgraves, the rodeo queens I grew up wanting to be and most importantly Veronica Lodge from TV's Riverdale. I'm wearing denim skirts and wrangler shirts, pearl necklaces and hankies, white cowboy hats and red cowboy boots. I'm using my mean girl know-how to be as sweet as I can be. I'm singing cowgirl songs to the people I love. I'm calling people Daddy, Cowboy and adding -kins to the end of their names. I love pop music and country music and I will wrangle a cow and ride a horse by the end of the year.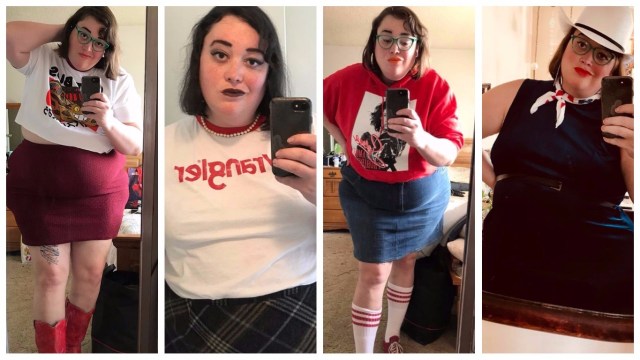 Imagine if Coley Taylor from The Miseducation of Cameron Post saw Hayley Kiyoko's "Girls Like Girls" video first day of sophomore year of college and it freaking changed her life. I'm her ten years later. Hopefully all of you have read Carmen's post about making a vision board for the year, after you do that, the next step to perfecting your new personal brand is making a playlist. Once you know how to visualize your future, you've got to put a soundtrack to it.
https://open.spotify.com/user/autostraddle/playlist/3mFaRRNQZTfvl74Tf8X7ol
SaveSave