Sometimes moving is sad, and sometimes moving is bittersweet, and sometimes you are so ready to burn [insert your city of no-longer-choice] to the ground behind you on your way to the future. This playlist is for those times.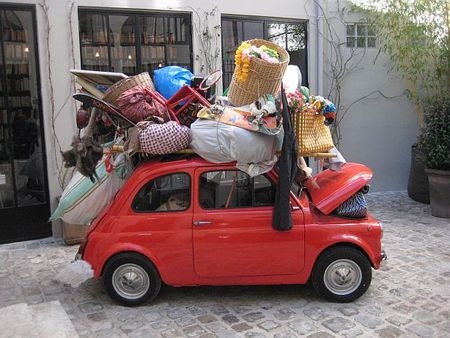 We Gotta Get Out of This Place – The Animals
Born to Run – Bruce Springsteen
Movin' Out – Billy Joel
Light Enough to Travel – The Be Good Tanyas
A Place Called Home – Kim Richey
Grow Up and Blow Away – Metric
Out of Range – Ani DiFranco
On The Road to Find Out – Cat Stevens
Speeding Cars – Imogen Heap
Never Going Back Again – Fleetwood Mac
Lucky Town – Bruce Springsteen
---
Want to suggest a playlist theme? Hit Crystal up on Formspring and someone on the team will make it for you.