For the mornings when you wake up on time, get your workout on, meet the most perfect person, say the most perfect things, problem solve all of the problems, make that money, land your art installation in a gallery, fund your web series, find twenty bucks in a pair of jeans: the days when you are THE SHIT.
It's that feeling where your inside emotions match up with how fly you look which flows into making all the right moves. It's for the swag that outshines all the self-doubt, anxiety and outsider-y emotions that usually cloud up the world. You might not need a playlist. There may just be a rad ass theme song running through your head, providing even more adrenaline to continue "Reaganing" the hell out of your perfect day. But just in case, here's an "I'm the sh*t" playlist to keep you motivated, feeling yourself and letting anyone within beat thumping distance know you are too.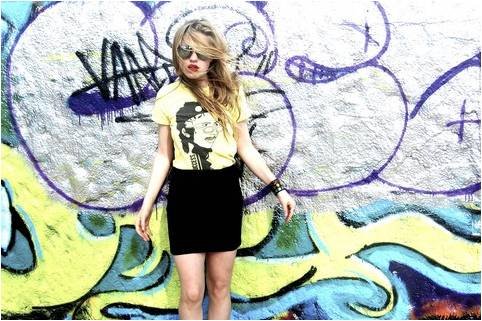 "I'm The Shit" – DJ Class feat. Kanye West and Estelle
"Run the World" – Glee Cast Version
"Blow" – Ke$ha
"So Fresh and So Clean" – OutKast
"Greek Style" – Gold Panda
"Dirt Off Your Shoulder" – Jay-Z
"Don't Mug Yourself" – the streets
"All I Do is Win" – DJ Khaled feat. Ludacris, Rick Ross and Snoop Dogg
"Say" – Girl in a Coma
"8th Wonder" – Gossip
"Seventeen" – Marina and the Diamonds
"Keep on Singing My Song" – Christina Aguilera
"The Rain (Supa Dupa Fly)" – Missy Elliot
"Marry the Night" – Lady Gaga
"Because I'm Awesome" – The Dollyrots
"Turn My Swag On" remix – Keri Hilson
Stream "I'm the Sh*t" right here, right now as you brush those shoulders off.


Want to suggest a playlist theme? Hit Crystal up on Formspring and someone of the team will make it for you.