There are those moments when that person, the one that pushes your heart to skip double dutch beats, is in that place. The place you happen to be. Eyes meet. Smile confirms that person is pleased to see your eyes, your face: you. All words and events lead to you + person exiting place, entering world. Walking shoulder to shoulder, walking without destination because next to them is the only place worth being. Footsteps fall into rhythm. Laughter fills awed gaps. You notice their dimples shine like suns that exist only in poems, daydreams and planetariums. They may not be "the one" but this person in this moment is all yours. The walking slides you past beer soaked bars, through chaotic crosswalks, blindsiding intersections, past city limits into quiet. You + person stand before a bridge. Somehow hands understand, they've already reached for each other. Eyes meet to confirm that both of you are real, that this is happening. Together, you take on the bridge not caring where it ends or if it ends. One step after the other, fingers intertwined and infinity stretching out before both of you…
This is a playlist for that moment.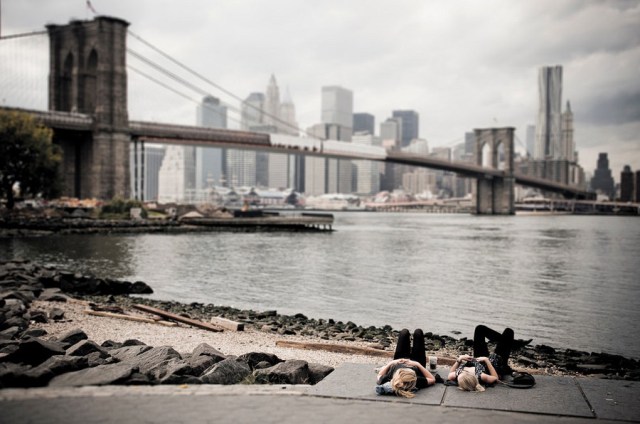 Lonestar – Norah Jones
Falling in Love Again – Billie Holiday
Always Where I Need to Be – The Kooks
Both Hands – Ani Difranco
Crazy for You – Adele
A Long Walk – Jill Scott
Walking After Midnight – Girl In a Coma
Feel it in My Bones – Dj Tiesto feat. Tegan and Sara
D'yer Maker – Led Zeppelin
The Other Side – Bruno Mars feat. Cee Lo Green & B.o.B.
Roads – Portishead
Your Hand in Mine – Vitamin String Quartet


Want to suggest a playlist theme? Hit Crystal up on Formspring and someone on the team will make it for you.