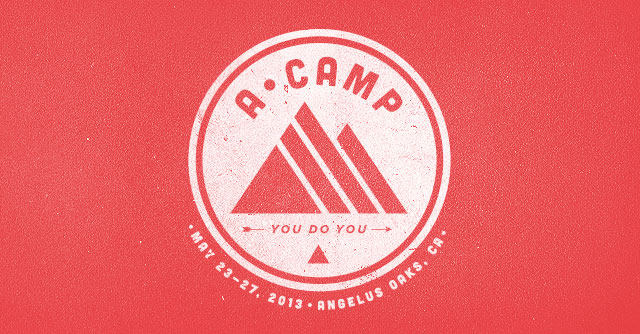 At A-Camp I'll be co-hosting a Music Hangout with evil cylon Somer Bingham, who you may know from a rad band called Clinical Trials or a show called The Real L Word or even this Autostraddle interview.
An A-Camp Music Hangout is exactly what you imagine, if what you're imagining is an hour of scheduled socialising with a stellar soundtrack and a couple dozen queers in a cabin in the woods. Somer and I will be attempting a DJ battle! I say 'attempting' because I think our decks are actually just Marni's iPod dock, so who knows how that's gonna work out. Naturally we're unable to create an online version of this battle before it actually happens, and so instead what we've got here are some tracks that we'll most likely play on the mountain top. Enjoy!
Crystal & Somer's Music Hang
Q.U.E.E.N. – Janelle Monae ft Erykah Badu
Under The Earth – Yeah Yeah Yeahs
Paper Planes (Diplo mix) – M.I.A.
Girl On Fire (Inferno) – Alicia Keys feat. Nicki Minaj
I Love Rock 'n Roll – Joan Jett & The Blackhearts
I'm Not Your Hero – Tegan and Sara
Recover – CHVRCHES
Karmageddon – Abbe May
Loner Phase – Cold War Kids
The Hardest Button To Button – The White Stripes
There You Go – P!nk
Deceptacon – Le Tigre
Don't Play No Game That I Can't Win – Beastie Boys feat. Santigold
Sweet Dreams (Are Made Of This) – Eurythmics
See You In My Nightmares – Kanye West feat. Lil Wayne
In My Mind Part 2 – Flo Rida feat. Georgi Kay
---
Want to suggest a playlist theme? Hit Crystal up on Formspring and someone from the team will make it for you, if you're lucky.