Since 2010, Autostraddle has been making the annual trek to Manchester, TN, for the four-day dirty hippie song and dance festival known as Bonnaroo. Executive Editor Laneia is on her way again, this time with Bonnaroo virgin and activity partner, Megan, and they are totally and absurdly amped beyond all measure. Look for more info on Autostraddle's plans for Bonnaroo (and you!) a little later in the week, but for now let's get you all geared up for your weekend on the farm with a couple of playlists! Even if you're not going to Roo this year, these songs will do their best to make you feel like you're there.
+
Dawn to Dusk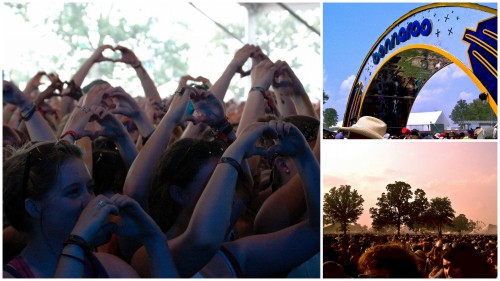 Welcome to the day!
It's around 8 a.m. in Tennessee, and it's too hot for you to be in your tent, so peel off your sticky pajamas and put on some sunblock. Pack as much water as you can, grab your schedule and set off. The day is yours.
Towers – Bon Iver
Just One – Blind Pilot
Simple Song – The Shins
Wouldn't It Be Nice – Beach Boys
11:11 – Rodrigo y Gabriela
Ode to Sunshine – Delta Spirit
Ten Thousand Words – The Avett Brothers
Salinas – Laura Marling
Stranger – Trampled by Turtles
Let Me In – Phish
Cruel – St. Vincent
Breatherz (Young as Clouds) – Rubblebucket
Summer Beat – Orgone
No Widows – The Antlers
Left Home – Sarah Jarosz
Save the Rich – Garfunkel and Oates
+ 
Dusk to Dawn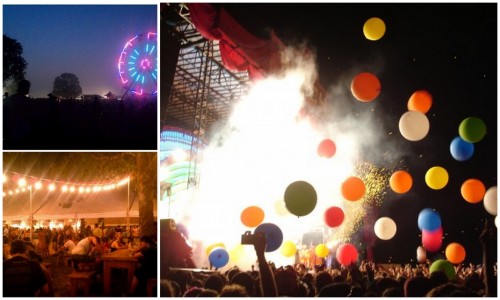 Welcome to the night!
It's still hot, but it's getting dark and everyone is a weird combo of excited and exhausted. Prepare to lose hope of ever knowing where you are or how to get somewhere else. You'll probably feel a little chilly, but you definitely won't be lonely. Be fun, be safe!
Every Night My Teeth Are Falling Out – The Antlers
Little by Little – Radiohead
Gotta Go – Oberhofer
The Undertaker – Puscifer
This Is The Life – Two Door Cinema Club
Arming of Infants – Trampled by Turtles
Down in the Yards – Rubblebucket
Yer Spring – Hey Rosetta!
Coyote – The Lonely Forest
Always – Blind Pilot
Away – Kathleen Edwards
Sleep – The Roots

Add your favorite Bonnaroo related tracks in the comments below!
Want to suggest a playlist theme? Hit Crystal up on Formspring and someone of the team will make it for you.