PEOPLE'S CHOICE AWARDS: …were really weird. Right? I mean, the script was weird, the jokes were sort of awkwardly lame, the speeches were generally boring… well, we didn't watch that much of the show. It was weird. Unfortunately, due to excessive and invasive product placement — and trust us, we're okay with product placement in theory, but we think advertising is more effective when delivered to a target market in slow steady doses (like a blogad!) rather than thrown in the face of a bajillion American faces at the same time — we were unable to view the People's Choice Awards. After two "behind the scenes" segments about what great hair & beauty products we could get at CVS and the GLEE win followed up by everyone getting free pizza (it wasn't delivery though y'all), we were like, fuck this shit. But we're pretty sure we know what happened:
NAACP IMAGE AWARDS: The NAACP Image Awards nominations are up, and Precious cleaned up! Nominees include confirmed homos Rosie O'Donnell, Wanda Sykes, and bestselling author E.Lynn Harris (RIP), closeted homos I won't mention 'cause I don't want to get yelled at, Rihanna, Jay-Z, Alicia Keys, Taye Diggs, Audra McDonald, Sandra Oh, S.Epatha Merkerson, America Ferrera, Donald Fabion (True Story: I say "WOMAN" all the time as a greeting or mating call b/c of his character in Clueless), Chandra Wilson, Ladies Love Cool James, Gabrielle Union, Mekhi Phifer and Larenz Tate (I had a crush on him when he was in that show South Central and had pictures of him over my bed true story).
Also Zoe Saldana, one of the top 20 most attractive living human beings, was nominated for Outstanding Supporting Actress in a Motion Picture.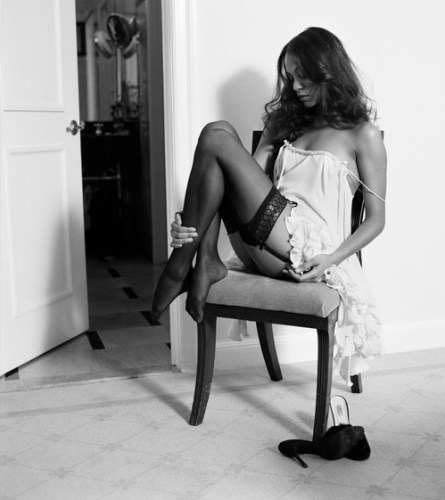 CHARLIE SHEEN: Charlie Sheen's Hanes ads have been suspended following his arrest for domestic violence. (@people)
REALITY?: Homosexuals Invited to Audition for Dating Show — For Heterosexuals: "A new matchmaking show is looking for high energy LGBT's to act as Wingmen and Wingwomen to whip hopelessly helpless daters into shape."
HYPOCRISY: Dr. Drew Defines Hypocrite in 30 Seconds on The Today Show. (@gawker)
EPIC: Britney Spears' new single will be released in March – "Epic Pop is a genre that I am pioneering at the moment. Music that has meaning. It's not your everyday pop love bug sound. It's upbeat rhythms and sounds with meaningful emotional lyrics that people can feel" (@aceshowbiz)
GOD HATES FAGS: The Westboro Baptist Church rewrites Poker Face – "You pissed off God, you'll see what he's got… You ain't God… God hates you… You got a whorish face, it's a whorish face." (@gawker)
BARBIES: The best news in Barbies since the scissoring tutorial: Viek makes Lady Gaga tribute Dolls. (@pipeline)
LADY GAGA: The Making of Bad Romance. (@samesame)
CASEY JOHNSON: We don't generally pay attention to this stuff and have a LOT of questions for the world! This video at Radar Online of Nikki & Bijou taking Casey's things and her dog from Tila's house is so freaking normal & real, but also this is what paparazzi actually do? And why did we watch the whole thing? But anyhow, is that what paparazzi do every day? If I'm employed by The Gap I'm nervous to approach a customer who has entered the store to shop and hypothetically desires my help because I feel I'm invading their space and feelings, and these guys literally follow people around barking unanswered personal questions towards celebrities who wish the paparazzi would leave them alone? They do this every day? I would need like 20 Xanax and a lobotomy to do that job.
Is it weird that if same-sex marriage was legal, then you KNOW those girls would've gotten married, and then they'd have a real big mess on their hands now, just like straight people who marry the wrong person while catapulting down a downward spiral. Just a thought. And well, her breakup with Courtenay would've been a lot different too. Courtenay is "devastated," and tweeted "LOVE U CJ FOREVER AND EVER…C U in my dreams X CJS.
Tonight Tila wrote a novel on twitter, she seems to be wanting everyone to know what I think we already knew: that she'd been financially/logistically taking care of Casey. Then there's a bunch of other stuff we don't understand. Who knows, OOC. This is interesting, w/r/t life in the upper upper upper upper class: Born Rich: The Life and Death of Heiress Casey Johnson. (@gawker)
It's all very sad.