The questionably long-awaited next installment of our adventures at PAX East 2010 is here! PAX, for the uninitiated, stands for 'Penny Arcade Expo,' and it's a huge mofoing video game convention put on by the boys of hit webcomic and gamer empire Penny Arcade.
The video begins as we almost, almost arrive at PAX after ambling around the city of Boston drunkenly for a considerable period of time. Cosplayers! Dungeons & Dragons! A LAN party! 3D everything! And Gabe and Tycho of Penny Arcade talk queer theory and it's really, really endearing. Also we eat clam chowder, of course.
Catch up, if you missed Part I of our PAX East 2010 Technostraddle Journal.
+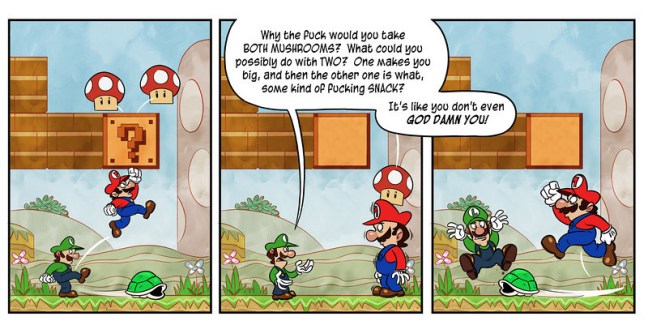 +