TomboyX creates clothing and cultivates community for a tomboy spirit that lasts long into adulthood. In pop culture, characters who exuded this attitude and style were either very young or very straight: the feisty teenage protagonists of young adult novels, the nerdy straight girls who crushed on their glamorous and popular best friend's boyfriends.
But it's a brand new day, y'all: now television is chock-full of grown-up tomboys and other masculine-of-center folks who like girls, and we've matched them up with the under-apparel we think fits their character's style best, so you can even dress like your favorite tomboy (on the inside).
Presented by TomboyX
---
Stef Foster, The Fosters
Stef is very practical, no-nonsense, and often old-fashioned — and she spends a lot of time in polyester police pants. There are very few kickass moms on TV, but Stef gets it done in and out of uniform. She handles the drunk drivers who smash into her kids, the black market identity thieves who try to exploit her kids, the drug dealers who try to hurt her kids, and then she comes home and handles her kids. But she's a teddy bear too, especially with her wife, and we love her for that too.
Underwear Style:


The TomboyX "Bobbie" Boxer-Briefs in Navy are the most similar to the Under Armor style favored by a lot of cops — even if her pants tear or rip during a chase or fight, nobody will even notice what she's got on underneath. Plus, they hold up with seams reinforced in all the right places.
---
Freda Gatz, Empire
Freda is tough as hell with talent for days, played by real-life lesbian rapper Bre-Z. We don't get to see a lot of black masculine-of-center women on television and here she is: complicated, tough, grieving, doesn't take shit from anybody.
Underwear Style:


Whether she's out with her crew, in the recording studio or on stage, she sports the same look: sports bras, sleeveless hoodies or flannels, and pants she can move in. The Feeling Frisky Boxer-Briefs in black with white trim match everything, and the waistband looks real cute peeking out of those joggers.
---
Ali Pfefferman, Transparent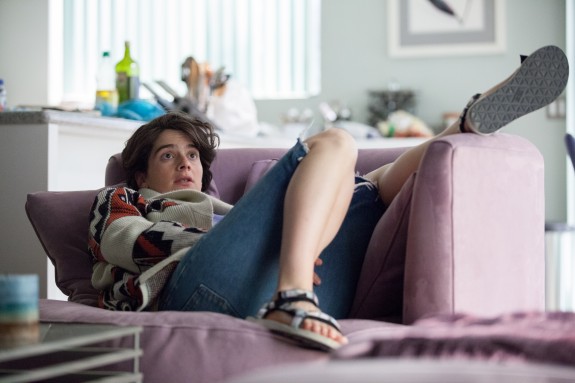 Would we want to be trapped in an elevator or go on a date with Ali? Probably not — like many of Maura Pfefferman's offspring, Ali is pretty self-absorbed and unpredictable. But she brings a genderqueer tomboy character to the table in a way we haven't seen since the short-lived Franky in Series Five of Skins. She tells a story we don't hear very much, and it's an intriguing one.
Underwear Style: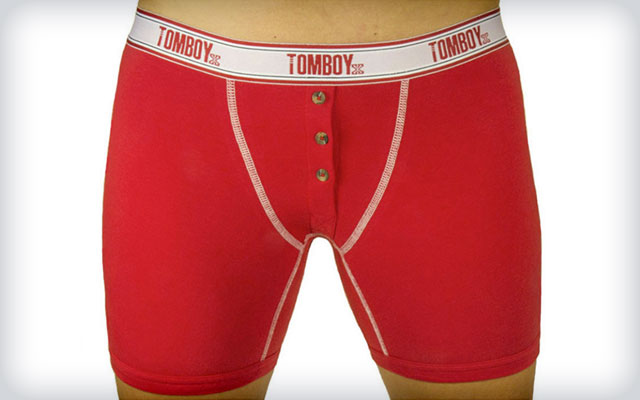 Ali's style vacillates from "I found this on sale at Value World" to "Grandpa's closet" to "I just wanna be warm" to "90s lesbian" to "Hampshire undergrad." Underneath it all is something classic, reliable, and a little old-school — the TomboyX Good Carma Boxer-Briefs… in red, of course, because they remind her of long winter underwear.
---
Big Boo, Orange is the New Black

This "soft on the inside, hard on the outside," thing is becoming a theme in this list, yeah? Big Boo's story of growing up as a tomboy whose parents were perpetually furious about her sartorial choices was one so many of us related to, deeply. She may be a bit of an asshole as a grown-up, but that episode hit us right in the heart.
Underwear Style: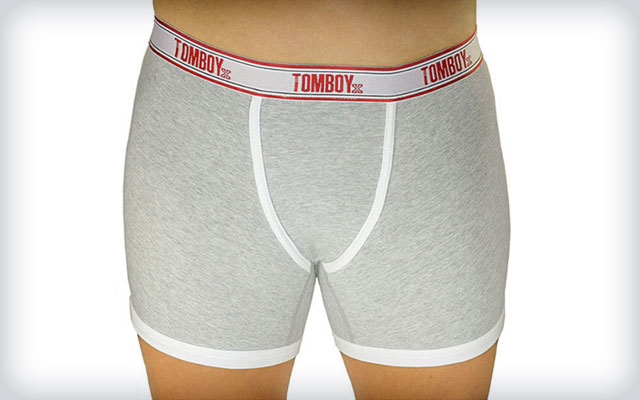 Big Boo is the kind of woman who waited her whole life for a line like TomboyX — and in the meantime, had been sporting Fruit of the Looms in 3-packs from the men's department (which's also where she picked up her Hanes tanks). Luckily, TomboyX offers its iconic underwear in sizes up to 4X, which gives Boo a lot of options, but I think she'd end up going with The Good Carma or the Feeling Frisky in Grey (pictured above).
---
Nyssa al Ghul, Arrow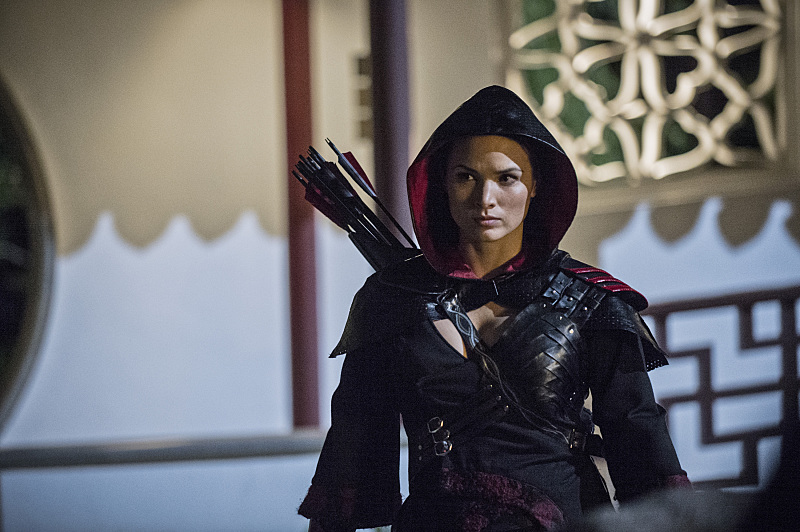 "Active tomboy" can mean so many things: Derby girl, mountain biker, expert archer and thwarted heir to the throne of the League of Assassins. Nyssa al Ghul is that last thing. Sometimes she's a hero, sometimes she's a villain. It doesn't matter.
Underwear Style: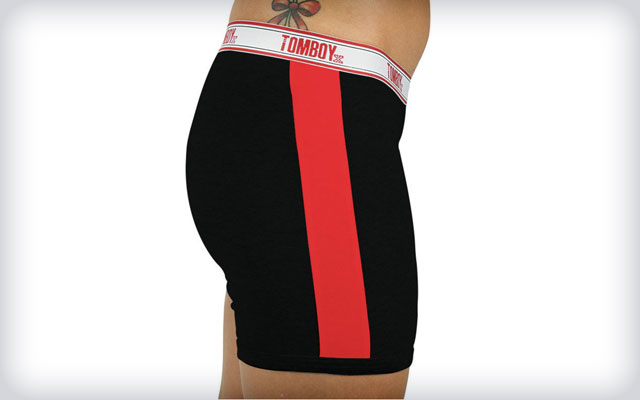 What both of those groups have in common is the need to seamlessly integrate their undies into their costumes. Enter the TomboyX Bobbie Boxer Briefs, black with a red racing stripe. Not only would it afford Nyssa the comfort and versatility she needs to kick asses; the sleek style and color scheme matches her black-on-red, leather-on-leather style perfectly.
---
Denise, Master of None
Denise is a highlight of a show chock-full of highlights: she's got that dry sarcasm down pat, delivers wisdom on the reg, and even gave Lil' Funyons a shot. She'd top you like a champ, make you breakfast the next day and get along swimmingly with your little brother.
Underwear Style: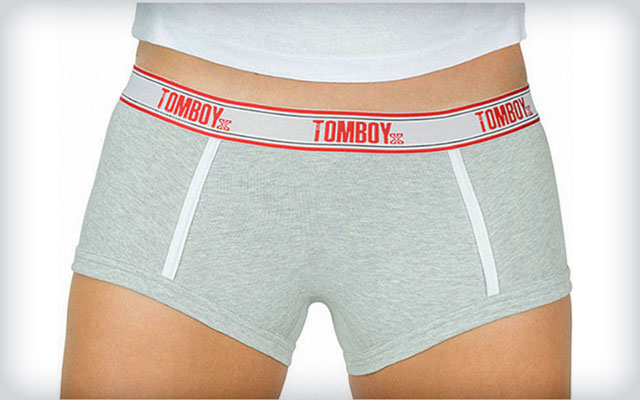 Denise dresses up like a hipster power lesbian and dresses down in a snapback and something carefully chosen but casual. She looks comfortable and crisp all the time. Let's be real: Denise wouldn't own just one style of underwear, she'd have something different for every occasion or mood: some Tomboy Shorts in Grey (above), Feeling Frisky Boxer-Briefs in Black and White, Bobbie in Red, and even some Iconic Briefs.
---
Audrey Jensen, Scream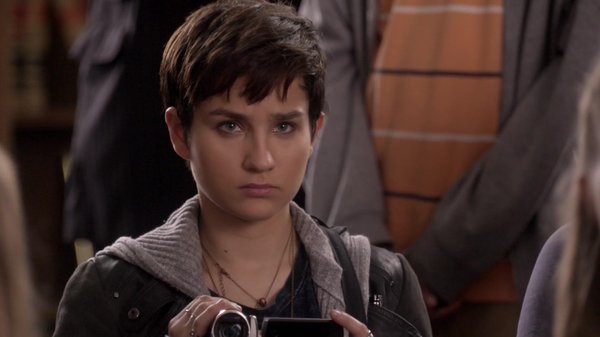 Audrey is such an enigma! Is she just your average queer tomboy with a crush on her straight best friend? Or is she an accomplice to the murders of half a dozen of her classmates? Could she be both? Only time will tell!
Underwear Style:


Until then, Audrey's style screams — ha! get it? — crunchy punk exterior with a sweet marshmallow center. That's why the "Tomboy Short" briefs in teal are the ideal choice for her. They're functional and adorable.
---
Sameen Shaw, Person of Interest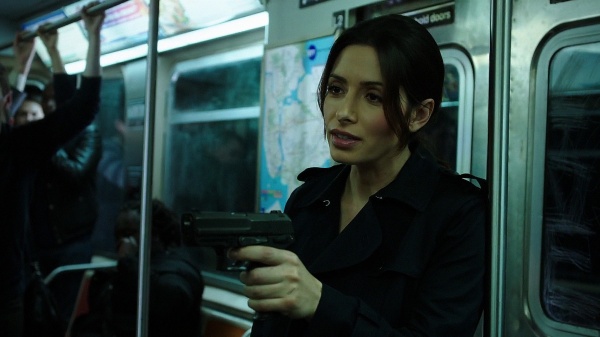 Shaw's the kind of girl who protects the world without a badge or a uniform, and occasionally pulls a bullet out of her gut with her own hands. She doesn't take orders from anyone (not even the omniscient Machine), works on her own schedule on her own terms, and even refuses to carry a phone. She can be a team player, but she doesn't need a team to be a hero.
Underwear Style:


For the tomboy who lives life with zero regrets there's the "Feeling Frisky" boxer brief (in red)! Simple, tough, kind of flirty: exactly what you'd expect to find in Sameen Shaw's dresser. Perfect for date night, stakeout night, undercover night, or risking-it-all-for-your-true-love night. When so much of your life is controlled by unseen forces, it's nice to be able to step out in something that expresses your style perfectly.
---
Amy Raudenfeld, Faking It
Amy's our favorite because well, she reminds us of ourselves a lot of the time. She can go full-femme when the event requires, but prefers slip-ons and jeans: your classic tomboy femme Sporty Spice who doesn't particularly like sports. Her style attempts "I woke up like this" perfection even though nobody wakes up with hair and makeup that looks as good as Amy's.
Underwear Style: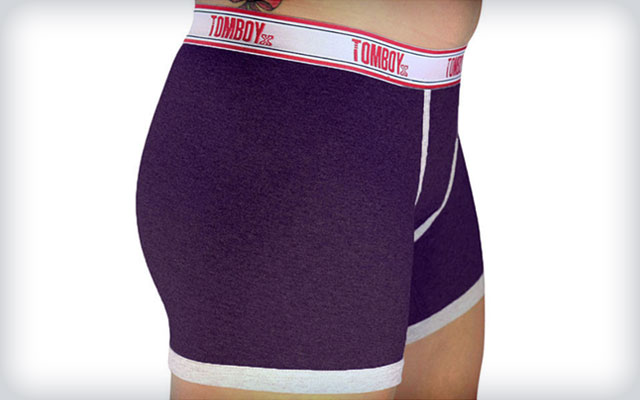 The princess of casual wear (even her pajama pants are cool, y'all) pairs rugged, laid-back classics with burnout tees, jackets, and geometric necklaces  — and underneath all that, you wouldn't be the least bit surprised to find TomboyX Feeling Frisky Boxer Briefs (in Plum). Seriously, just imagine how cute those would look with her donut t-shirt!
---
Root, Person of Interest
Nyssa al Ghul isn't the only tomboy assassin on our list! (Do we have a type?) Root's kind of grown out of it, though. These days she's more hacker-y and less murder-y, but she's going to keep the planet safe no matter what it takes. Of course, that's not the only thing that makes Root one of our favorite tomboys; it's also that she fell in love with another tomboy on this very list. (Hey, Shaw. Hey, girl.)
Underwear Style:


When you never know what outfit your day will require, it's best to stick with classic undies. TomboyX's Iconic Briefs go with everything, which makes them a perfect choice for Root. Some days she's hacking in her pajamas; some days she's a leather clad field agent on the mean city streets; some days she's just a girl standing in front of another girl asking her not to run into a steady stream of of bullets. Wherever Root is going, she needs to get there in a hurry. No frills, no fuss, and the full knowledge that comfortable can be sexy too.
---
Poussey Washington, Orange is the New Black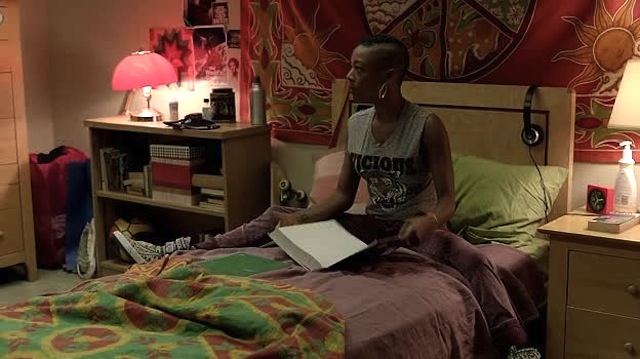 Poussey isn't just our favorite tomboy, she's our favorite, period. She's not afraid to be vulnerable and real, just likes to cuddle, and refuses to let prison turn her hard. Plus she's pretty easy on the eyes.
Underwear Style: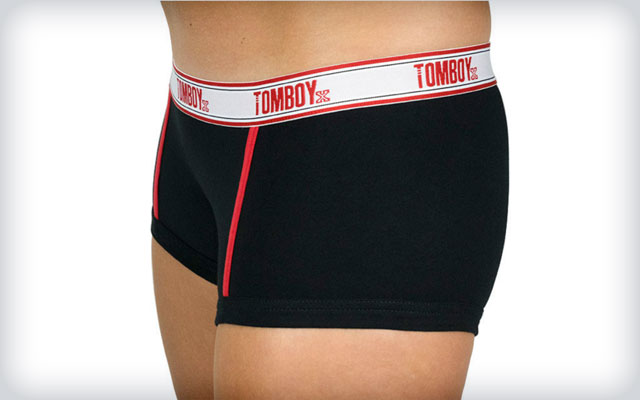 Poussey's style is a little bit punk and she puts up a hard front — but underneath all that is a girl who believes that love conquers all, doesn't shy from romance, and always keeps her look on point. The "Tomboy Short" briefs in black with red trim have just the right amount of edge, would fit under skinny jeans and are perfect for elicit scissoring sessions.