This is the part where I tell you how wiped/wired I am and how exhausted we all are but even though I know that's supposed to be true, I actually don't feel that way at all. I feel energized and excited, really, because we just had the best time. All of us. We all just had the best time! I miss all your beautiful faces and songs and thoughts and notes and necklaces and merit badges and cheers and pranks and power-points and ideas and feelings and snowballs and bears and t-shirts and instagrams and butt plugs and stories and jokes and bear sightings and canoe paddles and hot sauces and heart-throbs and heart-stars.
Thus this Open Thread, which will enable us to live firmly in the present by speaking extensively of the very recent past in a manner which is completely 100% necessary because we should really still be at A-Camp!
Remember that time we lived through all four seasons in just five days? Or through 5-11 intense emotions in just one Reading? When the A-Camp Family Band brought down the house/lodge with a setlist including Whitney Houston, TLC, Le Tigre and The Spice Girls? The magical carnival puppet theater that hosted an advice booth, two muppets performing scenes from Orange is The New Black, and a Hannah Hart kissing booth? REMEMBER WHEN CARRIE DROVE EIGHT HOURS TO ANGELUS OAKS TO PROPOSE TO BREN BEFORE THE PROM? Remember when Deanne Smith combined spelling and stripping in the most amazing way and then made you laugh so hard your face hurt the very next day? Remember how f*cking cute you looked at prom? Remember the poem you wrote or the dance you learned or the hike you hiked or the songs you danced to or how it looked all snowy the fist day? Also… did you forget your hummus?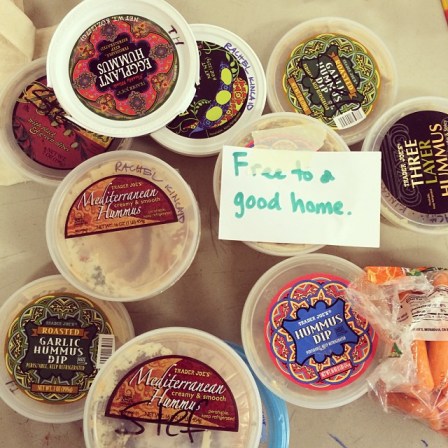 This is a space for feelings related to the fact that for some reason, camp is actually over. Tell me your favorite part. Tell me when your heart exploded. Tell me what you brought home with you. The humans you love. (Also, if you're one of those campers who said you always read but never comment, THIS IS YOUR BIG MOMENT, DO IT!)
---
Before you go!
It takes funding to keep this publication by and for queer women and trans people of all genders running every day. We will never put our site behind a paywall because we know how important it is to keep Autostraddle free. But that means we rely on the support of our A+ Members.
Still, 99.9% of our readers are not members.
A+ membership starts at just $4/month.
If you're able to, will you join A+ and keep Autostraddle here and working for everyone?
Join A+