Hello, it's Sunday in the summertime! Time to grill some cheeseburgers and have sex! First though I think in addition to having sex, we like to sociologically or culturally or psychologically analyze various aspects of the sexual experience. I mean, why just do it when you can read 14 pages about how "doing it" fits into a larger cultural paradigm? You know?
SEX POSITIVE PHOTOGRAPHY PROJECT:
First check out the San Francisco Sex-Positive Photography Project blog: "Shilo McCabe is photographing the diverse, amazing and inspiring people who are a part of the sex positive community of the San Francisco Bay Area, where she makes her home. This project is an ongoing exploration of the sex positive movement and culture that can be found here as well as an exploration into the meaning of "sex positive."
I can't think of a better way to spend a Sunday than reading some long form memoir pieces 30 testimonials about masturbation w/photographs (which they did in celebration of National Masturbation Month) Seriously.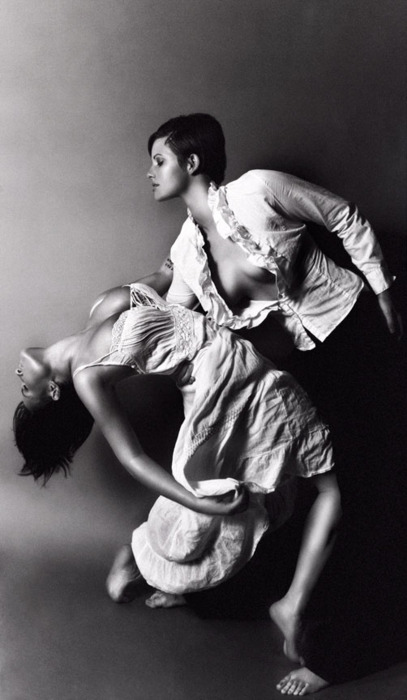 GENDER EXPRESSION:
Sugarbutch has some thoughts on Babeland's new gender expression category:
"Let me state for the record that I think people should identify however they feel most comfortable, and I'm not trying to change that, for anybody. But I have noticed it as a trend and I'm curious how we, as people who are doing work on expanding gender categories, can support the widening of these identities, and to continue to build movements that include ALL gender identities and expressions, and not just masculine of center queer folks assigned female at birth."
LANGUAGE:
Dictionary.com on how the English language deals with gender: "Today, we address the language and meaning of words regarding transgender issues – many of them are actually very new words. We also uncover why English makes it particularly tricky to use transgender vocabulary at first glance."
RULES OF MISBEHAVIOR:
Dan Savage, the brilliant and foul-mouthed sex columnist, has become one of the most important ethicists in America. Are we screwed?
SEXUAL GROWTH:
How do we experience sex differently as the years of our lives roll on like sand in the hourglass? This woman thinks she knows.
PORN INDUSTRY:
Slate.com's got Longform's Guide to the Porn Industry, by which they mean a selection of really sweet articles about various elements of — YOU GUESSED IT! — the porn industry!
"Hard Core" by The Atlantic's Natasha Vargas-Cooper on internet porn and sexuality:
"Porn's new pervasiveness and influence on the culture at large haven't necessarily introduced anything new into our sexual repertoire: humans, after all, have been having sex—weird, debased, and otherwise—for quite a while. But pervasive hard-core porn has allowed many people to flirt openly with practices that may have always been desired, but had been deeply buried under social restraint."
JANE AUSTEN:
Pride and Prejudice: Hidden Lusts, by Mitzi Szereto, is an adaptation that exists:
… of course there's plenty of good old-fashioned bodice ripping that shows no pride or prejudice and reveals hot hidden lusts in every scandalous page-turning chapter.
SEX SCANDALS:
"Female politicians rarely get caught up in sex scandals. Women in elective office have not, for instance, blubbered about Argentine soul mates (see: Sanford, Mark); been captured on federal wiretaps arranging to meet high-priced call girls (Spitzer, Eliot); resigned in disgrace after their parents paid $96,000 to a paramour's spouse (Ensign, John) or, as in the case of Mr. Weiner, blasted lewd self-portraits into cyberspace."
Disclaimer: All of the photographs on NSFW Sundays are taken from various tumblrs and do not belong to us. All are linked and credited to the best of our abilities in hopes of attracting more traffic to the tumblrs and photographers who have blessed us with this imagery. The inclusion of a photograph here should not be interpreted as an assertion of the model's gender identity or sexual orientation. If there is a photo included here that belongs to you and you want it removed, please email our tech director at cee [at] autostraddle dot com and it will be removed promptly, no questions asked.