I never really understood why weekends were considered such a haven of relaxation since everyone I knew worked in food service, but I get it now.  Weekends are the only mornings where you can just lie there and stare at each other and think about coffee, maybe. You know, in bed.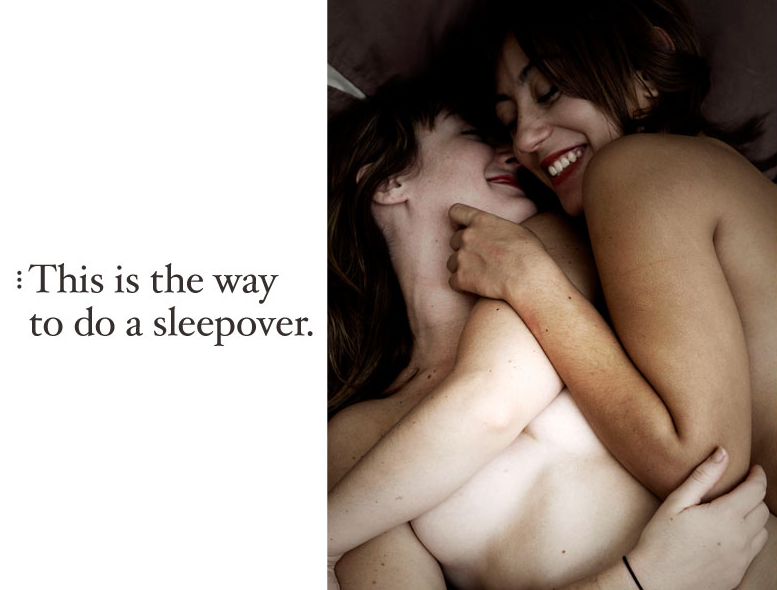 Biter
by Michelle Tea (from "The Beautiful")
i lost the poem
i woke up with.
it was dangerous
something beautiful
about victory
and danger
i woke up with it
spilling into the white
of your room the fat brown towers
of boxes
packed tight
with your whole
life.
the beautiful poem
slipped away
and there you were
sleeping
your magnificent
sleep.
inside the night
i bit you.
why
am i compelled
to act like such a shit
around you, i mean,
i like you
a lot.
you kick my ass
with your eyes,
every glance,
wham
i'm struck
yet i can't
stop
chewing your arm
like the excitable puppy
i become
in your presence.
i must confess
i live
for this exquisite
nervousness
rushing like coffee
through all my body's
tunnels.
the luxury
of your hands
at my throat
before sleep.
lucky me,
i get to fall
to sleep
beside
the sun. there she is,
sleeping darkly
like the cat
on the chair,
commanding
unconsciousness
like she commands
attention
in the light.
this girl
is a meal
am i making
that clear
a crescendo
of sleep
keeping me awake
and biting.
Here's 83 Photographs of women in bed:
Restrain Me: Ever wanted to do restraining shit but you don't have a headboard? Luckily the under-the-bed restraint system has been invented and is for sale.
Me in My Place: A lot of these photos are from the Me in My Place project, a photographer who photographs 'real women' in their apartments looking super beautiful and mega-hot. he's now shooting similar style sets of famous women for Esquire, like the Sarah Shahi shoot that's recently been making the rounds. Lie in bed and get lost in that.
In bed: Fortune Cookies are better in bed.

Autostraddle Anonymous Sex Toy Review #5:
+
IT CAN DO ANYTHING (WHILE VIBRATING!)
It's our very fifth Autostraddle Anonymous Sex Toy Review! Over the last 2-3 years, we've been propositioned frequently by sex toy companies wondering if we'd like to review their toy in exchange for, you know, their toys. In 2011, in addition to "saying yes to the dress" we are saying YES to the sex toys!
This week we have another super technologically advanced vibrator item from Babeland.
+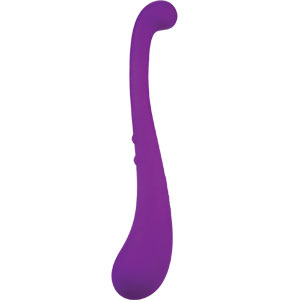 + Size: 10″ x 1-3/4″
+ Material: Silicone
+ Price: $145.
If you're interested in toys that will stimulate your g-spot, toys meant for penetration with some girth, and/or toys that can do all of the above WHILE VIBRATING, then the Jopen Vanity might be your jam. Elegant and aesthetically pleasing, its totally seamless body is waterproof for use in the shower or bath, and it's so versatile it's really just daring you to find new ways to use it. Use the curved end with a bulbous tip for focused g-spot stimulation and hold the wider end like a handle; if you're up for more, turn on the vibrating motor for extra stimulation. If you're into having really fairly large things inside you, grab some lube and turn it around; and yeah, in case you were wondering, that vibrates too. (Separately! No point wasting the charge.)
The vibration with the Vanity isn't super intense, so if you need strong clit stimulation you may want to use it in conjunction with something else. (Although the heavier end is pretty much shaped exactly like your vulva, so if you like gentle clit stimulation, go for it. (I don't know how else to explain it other than "shaped like your vulva." It'll make sense once you hold it.))
The Vanity is maybe slightly easier to use with a partner, as it can be a little unwieldy to maneuver on your own, but really I cannot see any conceivable way that using this could be not awesome or deeply fulfilling in every possible way. Settle in with a glass of red wine and this sleek sexy piece of futuristic [environmentally sustainable!] technology, and no matter what you're into you are headed for a Very Special Evening.