You are an ecologically-conscious human who also happens to enjoy orgasms via something other than your / your partner's hand(s) alone. Would you like for these two worlds to collide in a really slippery sustainably recyclable way? Well here's a quick list of toys I've actually 'tested' on myself, so this is very honest and servicey. You are quite welcome.
Phallic Phthalates
Did you know that a disgusting proportion of sex toys sold in the United States are "for novelty purposes only" and warn – in hard to read print – that they're not supposed to go anywhere near your ladybits?
Often the same women who use recycled toilet paper, only eat organic unrefined foods and drive a Prius (you know who you are) don't bother to look into the products they're putting in their most private parts. Many sex toys are made from phthalates, a cheap and easy to manufacture plastic that is porous and therefore can break down and potentially poison your vadge.
How do you know if your toy has phthalates in it? Babeland says to smell it. Under the Eau de Femme fragrance covering your friend, you'll too often find a distinct plastic smell, similar to the scent of a newly opened shower curtain.
And if you don't want phthalates near your privates, you definitely don't want them seeping into your local water supply. Be eco-conscious when you cleanse your closet of those nasty naughties and use a Sex Toy Recycling Program.
Make New Friends
Remember singing "Make new friends, but keep the old, one is silver and the other's gold" at Girl Scout camp? Well, I say, ditch the old gold and buy yourself some brand new silver.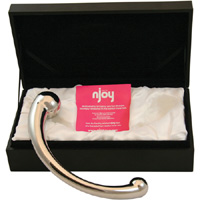 I suggest the entire line of NJoy products.
Made from corrosion resistant stainless steel, these beauties are just as lovely on your shelf as they are in your partner. But be warned, they're as heavy as they look and can be slippery when you have lube all over your hands. My cervix has never forgiven me for the first night I tried the Pure Wand.
More Metal
If you're looking for something more colorful and less intimidating, try the Little Chroma vibrator. It's very quiet and completely waterproof, perfect for when your roommate's home.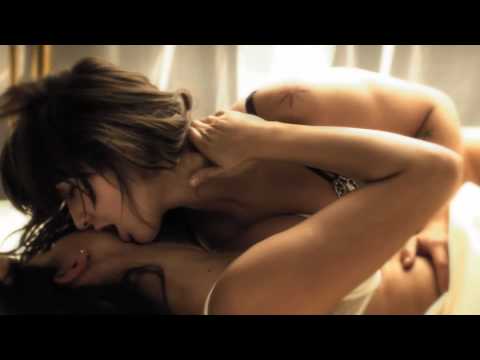 I F*cking Love This Toy
No, really. We're getting married in Canada soon. I hear it's legal there.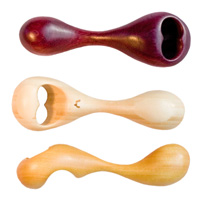 This is what made me ejaculate for the first time. This is what makes single life not only bearable but wonderful.
Made of bamboo, which as a completely renewable resource, The Fling is labeled as a butt plug, but I've only used it in my vadge and can't imagine putting something this big in my butt. But I commend you if you do.
Buy this. Now.
Crank it to Me
Don't you hate it when you drive your Subaru all the way out to the woods, kick off your Birkenstocks, cuddle up in your Columbia sleeping bag and go to make sweet, sweet love to your mountain mamma just to realize your batteries are in the other Patagonia jacket?
Well fear not, the Earth Angel has you covered. Just crank this baby up and you're good to go.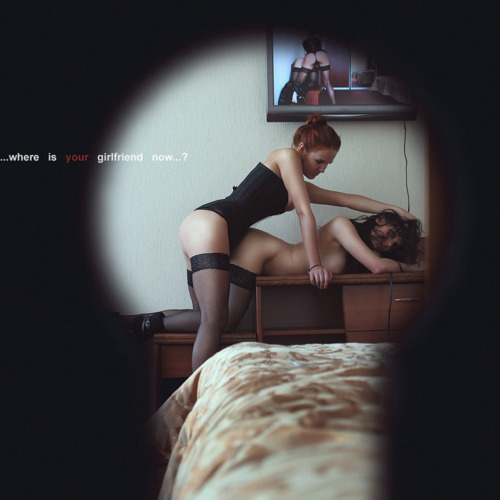 Sexier Than a Tan
When that zombie apocalypse the hipsters are always talking about finally comes, you'll be prepared with this solar-powered vibrator, the Solar Bullet.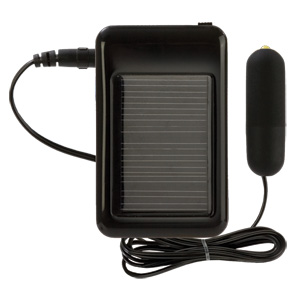 And it has a light on the end of it, in case you need help finding your way home.
Further Your Education
For more about pthalates, visit Babeland.com.
For more eco-friendly sex toys, see Good Vibrations' whole Ecorotic© line.
For more information all around, check out Eco-Sex: Go Green Between the Sheets and Make Your Love Life Sustainable or ask the Sexperts over at Good Vibrations.

OTHER SEX STUFF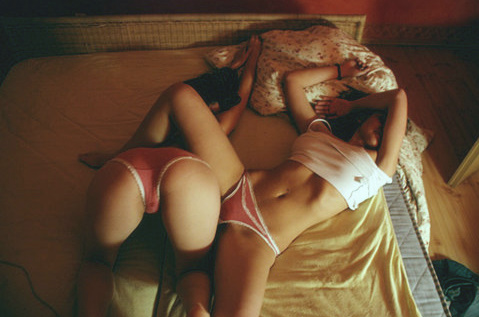 Tasmania will be opening an Adult Disneyland: Tasmania is looking to boost its immigrant population and is putting itself on the map for avant-garde art in its latest efforts to lure travelers and settlers alike. The Museum of Old and New Art (MONA) opens this week and aims to be Australia's first "subversive adult Disneyland," complete with erotic art installations, intersecting with themes of life and death.
Swan on Swan – Black Swan's Sexy Tropes: Actually the use of sexuality in Black Swan was one of the reasons I loved it so much. The queer and sexual awakening tropes of sex, death, narcissism, and more had me nodding along to the narrative as a beautiful retelling of Swan Lake, complete with "Rothbart" as Nina's mother/captor. "
True Stories: Girls Don't Count "Several hours later, in the back of a yellow cab, Celeste pulled the hand-on-the-upper-thigh maneuver and we made out until we arrived to her apartment. I was back in the cab, on the way home, when I got a text from her: "Come back." Heady from our make-out, I told the driver to turn around."
Tristan Taormino keynote speech at Oregon State University Modern Sex conference canceled because of "resume and website." SEX EDUCATOR AND SPEAKER TRISTAN TAORMINO, SET TO GIVE CONFERENCE KEYNOTE, UNINVITED BY OREGON STATE UNIVERSITY BECAUSE OF HER 'RESUME AND WEBSITE'
Against Sexual Scandal: "Instead, what stories like this really do is to damage the reputation of sex. Whenever there's a sex scandal, I feel sorry for sex. I felt sorry for sex during the Larry Craig brouhaha last summer. What if he liked being married and procreating and giving anonymous head? What if that was his sexual preference? What if he really was not gay, as he claims, but had sexual desires that seemed incoherent? Some of the response to Craig was like the response to moralists like Jim Bakker, Ted Haggard and now Spitzer–moralists deserve to suffer the same force of negative judgment they wielded on others. Shame on us? Shame on you, ha ha! But lots of the response was sheer homophobia. And all of it was sheer erotophobia."