Welcome to NSFW Sunday!
+ Ms. Naughty discussed Nancy Friday's 1973 My Secret Garden: Women's Sexual Fantasies, which was one of the first sources to discuss the idea that women might actually fantasize about sex, and its modern counterpart, Garden of Desires: The Evolution of Women's Sexual Fantasies by Emily Dubberley:
"Just like Friday's original book, Garden of Desires makes for a stimulating read. If you're up for some simple wank fodder, there's plenty on offer here. Many of the scenarios sent in by participants are extremely arousing and can certainly help to fire up your own fantasies even as you fire up the vibrator. At the same time, this book is more than a monument to the prurient interest. It's a fascinating tour through the female psyche, one that invites comparison and dissection, even if you're feeling damp in the pants department.

What really struck me was the simple honesty and acceptance apparent in this book. Female sexuality is so often presented in very narrow, prescriptive ways, usually through the prism of the male gaze. Garden of Desires explodes that facade and looks deeply into what's really there. The pretence of the 'nice girl' doesn't exist in this book; it shows that women can be lustful, violent, angry and generally transgressive within the safety of their imaginations. Nothing is sacred and it doesn't have to be."
+ Haay Hottie: Consent, Communication, and Boundary Setting in Party Spaces, A Workshop / Workbook Zine, by Lee Naught and Rachel, aims to help readers at play parties and in gay bars redefine sex and sex positivity, reflect on safe and unsafe feelings in party settings, set boundaries, communicate (verbal and non-verbal, during and outside of sex), and more. Best of all, it's free (pdf).
+ At Oh Joy Sex Toy, Dr. Emily Nagoski and R.Stevens teamed up to discuss the brain mechanism behind sexual response.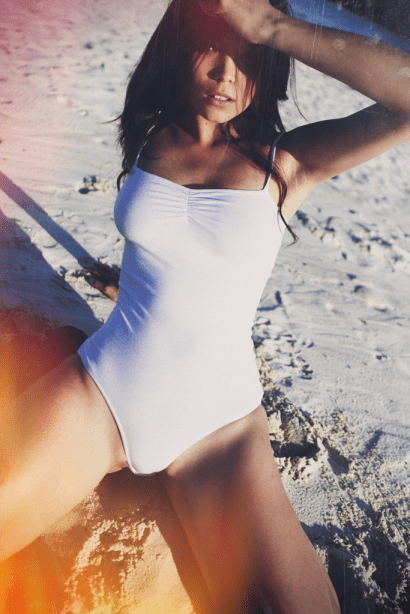 + Popular magazines have really weird sex tips, probably because of the patriarchy.
+ A new series of Star Wars concept vibrators from artist Balazs Sarmai are powered by the Force.
+ It's never a bad time to talk about Kaylee and Inara and their ship-powered sex toys that should exist.
+ A new survey maps New York according to which neighborhoods are having the most sex (East Harlem is first, followed by the NortheastBronx and Washington Heights).
+ Vintage adult movies had really weird posters.
+ And vintage books about lesbian sex were written by men pretending to be doctors and were also really, really weird.
+ The Bad Sex in Fiction Award shortlist has been revealed. Woody Gunthrie's House of Earth, Manil Suri's The City of Devi, Eric Reinhardt's The Victoria System and Matthew Reynolds' The World Was All Before Them head up the list:
"Among the offending phrases was: 'Her body melted into a single note of music to the sky.' […]

Reynolds describes 'surfing the waves of neuromuscular euphoria' as 'brain cells swirl and jive,' while Reinhardt's hero waits 'tensed, tortured, for Victoria's palms to start descending once again towards the elastic of [his] underwear.'"
+ Do Tell, a new blog, aims to get more women talking about their sex lives in order to help everyone move past shame and onto honest personal experience. In an interview with Salon, Melissa Tapper Goldman, director of Subjectified: Nine Young Women Talk About Sex, explains why this is so important:
"We cultivate stigma when we avoid the topic of sex. So we find ourselves in a strange position where sexuality is part of all of our lives, it's all over pop culture and media. But at the same time, authentic, diverse expressions of real sexuality, particularly women's, are nowhere to be found in media. When we're so pointedly not talking about sex in our own lives, those skewed media depictions take on even more influence. It's like if all we knew about lunch was what we learned in Subway ads.

You don't have to be a feminist, or even a woman, to care about the cost of shame — this is an issue that directly impacts anyone who has sex or thinks about sex or might someday have sex. So what do we lose when we can't talk about sex openly? For one, shame gets in the way of actually enjoying our sex lives, which I feel totally indignant about. But there are other more lethal costs, like so many women not believing that their experiences or health or even consent really matter to other people."
---
All of the photographs on NSFW Sundays are taken from various tumblrs and do not belong to us. All are linked and credited to the best of our abilities in hopes of attracting more traffic to the tumblrs and photographers who have blessed us with this imagery. The inclusion of a photograph here should not be interpreted as an assertion of the model's gender identity or sexual orientation. If there is a photo included here that belongs to you and you want it removed, please email bren [at] autostraddle dot com and it will be removed promptly, no questions asked.