Welcome back to No Filter, your weekly foray into the glamorous world of celebrity Instagram, queered for your pleasure. This week, queer (or RUMORED QUEER) women dominated at least one area of tabloid journalism: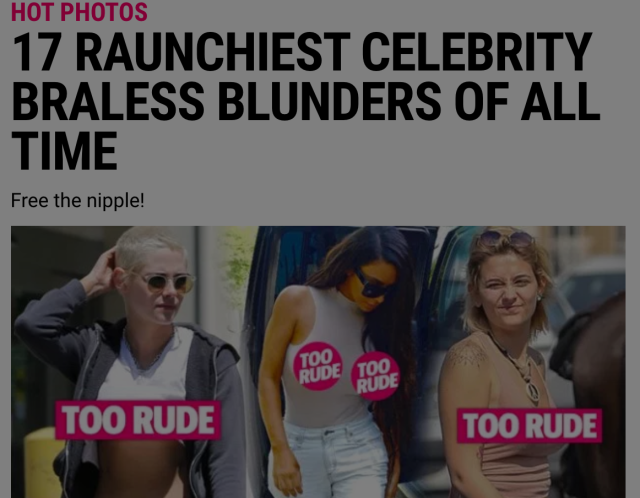 Looks like we're finally getting our due in the mainstream media! WAY TO GO, TEAM!
---
Friends, this was a glorious week because this is the week Laneia informed me that Mallory Ortberg not only had Instagram, she also got this very lesbian haircut?! It's full of gems like this, and also this:
It's just common sense.
---

SO NO ONE TOLD YOU LIFE WAS GONNA BE THIS WAAAAYYY… Laura Jane Grace celebrated her girlfriend's birthday at this cute-ass fountain in Dresden.
---

Here's Taylor Schilling and Danielle Brooks reuniting years after the end of their popular Netflix show Orange Is The New Black, which was sadly canceled after its excellent second season. Wonder what those kids are up to now!
---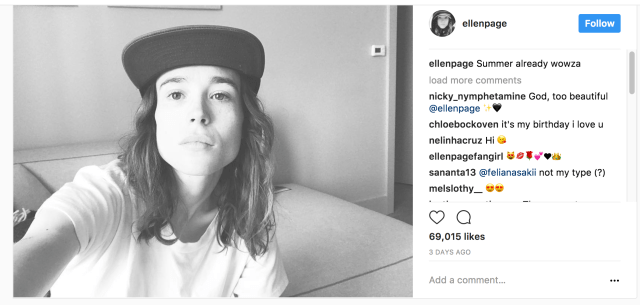 You know who doesn't update often enough with cute selfies? Ellen Page. Here she is talking about the weather, wow.
---

Here's local superhero Stephanie Beatriz, excited to spend $13 on some potato skins.
---

It was extraordinarily goodlooking human Brittani Nichols' birthday yesterday, so here she is making the most out of this tiny photo booth with some unnamed accomplices. Does anybody know who these other people are?
---
Marshmallow peeps with a view. #bts #AmericanGods @AmericanGodsSTZ #godsquad pic.twitter.com/bzpG4xVYl3

— Gillian Anderson (@GillianA) June 19, 2017
This made a lot more sense after I finally watched American Gods but honestly, what a terrible thing to do to perfectly good cupcakes.
---

I trust I can rely on your vote.
---
Join us next week, when we join Rhea Butcher on the campaign trail.